It was all good two years ago for Tristan Thompson of the Cleveland Cavaliers.
After having a great playoff run with the team in the 2015 playoffs, Thompson was rewarded for his play with a 5-year, $82 million deal, a jump of almost $9 million in one season. Thompson responded by becoming a key contributor during the 2016 NBA Finals, helping the Cavaliers finally bring home an NBA Championship trophy. After the parade was over and he began to enjoy the financial rewards of his hard work, Thompson brought his own version of the "Madden curse" down upon himself when he found a new girlfriend who, coincidentally, emerged around the same time as the ink was drying on his new, multi-million dollar contract.
Her name was Khloe. Khloe Kardashian.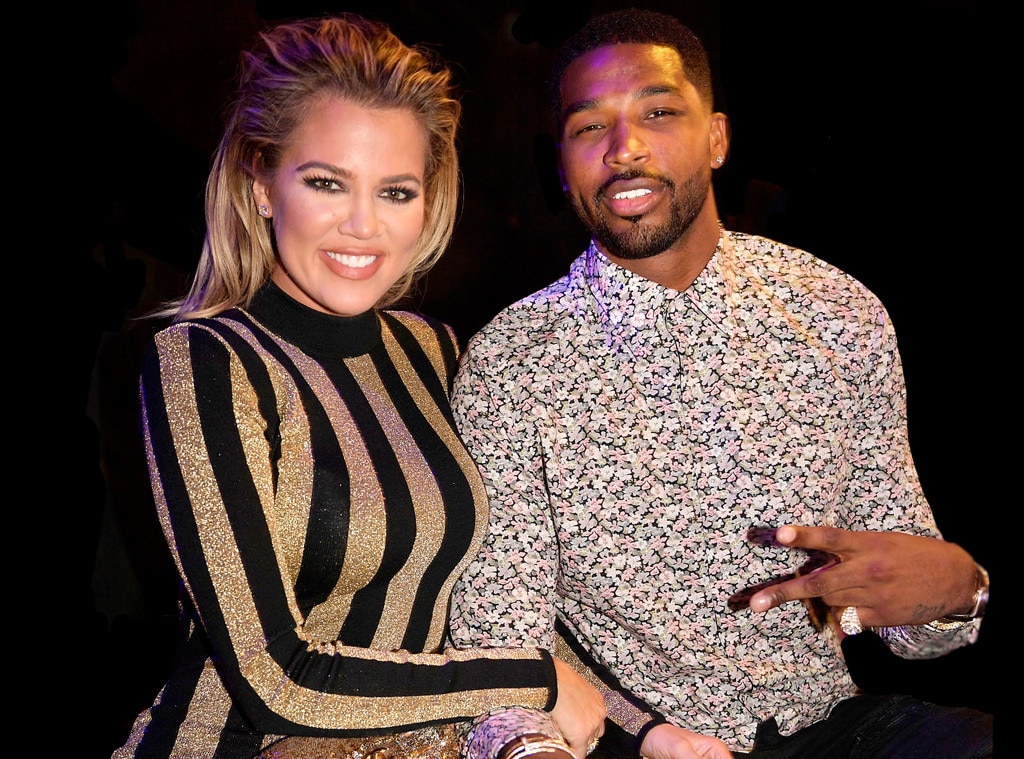 Everyone raised their eyebrows and shook their heads because they all knew about what came with dating a Kardashian, including LeBron, who at one point tried to tell the talented power forward to put some distance between the team and the baggage which arrived with the new lady in his life. And who could blame him.
James Harden, Odell Beckham, Jr., Rashad McCants and even French Montana. All men linked with Khloe, all men who had careers temporarily derailed or thrown entirely from the tracks during or after their involvement with the reality star.
But now Thompson and Khloe are together, and the gossip radars have intensified, particularly when it comes to his performance. If the first two games of the 2017 NBA Finals are any indication, then the Kardashian curse is real. Mad real. Since rumors bubbled up about Khloe being pregnant with Thompson's baby, the Cavs' center has posted the NSFW stat lines of 0 points and 4 rebounds in 22 minutes in Game 1, 8 points and 4 rebounds in 21 minutes in Game 2 and 0 points and 3 rebounds in 23 minutes in Game 3. Although some might joke that his performance in Game 3 could be due to his ridiculous pre-game outfit, the Kardashian influence cannot be excluded.
Tristan Thompson wearing the "What in Tarnation" outfit makes sense because that's what we've been thinking about his NBA Finals performance
So is this all a coincidence? Based upon previous relationships in the public eye, one would have to say no. This appears to be a pattern of the Kardashians, who weave their intrusive and public ways into the lives of men, especially Black men, altering their current paths of success.
To be fair, Thompson's 2017 postseason was pretty much in line with previous seasons, so there wasn't much concern over his new relationship as the team advanced quickly through the Eastern Conference Playoffs. But everyone knows that the Finals are an entirely different situation, one in which players must elevate their game even further to secure a championship.
With three games in the books, Thompson has looked lost and the Cavs look defeated. Some could be attributed to poor play, but many would attest that his poor play should be attributed to Khloe Kardashian, and after the start to these Finals, the latter needs to be in held in serious consideration.
So after his deal expires in 2020 and the money goes, will the honey stay? Or will Khloe be on to the next, with little Thompson in tow?