Super producer, artist, Black socialite and aspiring fashion mogul Kanye West turns 40 years old today. Since bursting on the scene as a producer for Jay-Z's Roc A Fella Records in the early 2000's and then branching out and blowing through the stratosphere as an entertainer, controversial figure, blunt speaker, soul shocker and eventually Kim Kardashian's husband, West definitely deserves acknowledgment as one of the most influential and recognizable  African-Americans in the world.
Despite his unfavorable media portrayals, his MAGA moments, his Hip-Hop riffs with Drake, his ill-advised 2018 proclamation that "slavery was a choice," and his often confusing support of Donald Trump, Kanye has accomplished legendary feats in the entertainment industry.
To be a young black male from Chicago who has not only lived past 40 but endured the harsh conditions of the Windy City to become a beacon of light and inspiration for young brothers and sisters all over the world is remarkable.
One thing about Kanye is that he's totally unpredictable, passionate and unapologetically black. It's interesting watching him maneuver through obstacles as a multi-millionaire, in the same manner, he did as a kid; scraping and scratching to be recognized in an entertainment industry that swallows up, spits out and forgets artists by the minute.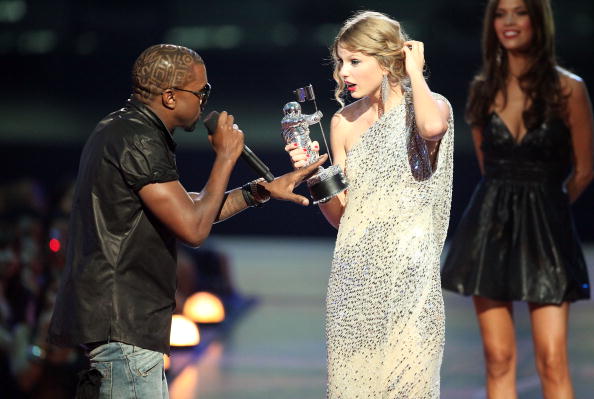 The loud, proud, widely-acclaimed (and self-proclaimed) genius from Chi-Town created an Empire for himself and became a standard-bearer for today's musical sound.
Back in April, Forbes announced that West has reached billionaire status.
The revelation came seemingly out of nowhere and elicited congratulations from the entire world. The millennial's wing of the hip hop culture saluting him especially. To see someone become a billionaire for being their cool quirky self is a poster child for nonconformity.
With 21 Grammys and an immense music catalog of his solo projects and those for other people, West is a musical phenom.
However, it was his breakout moment with the Yeezy sneaker and brand that made the difference.
According to Forbes, West was dogged about being listed on the Forbes annual billionaires list. He insisted he was a member of the exclusive club, however, when pressed for the financial records he was more obtuse.
"I'm not a numbers guy," he explained to Forbes ten months ago. "To ask me to somehow translate this to numbers is to ask your grandmother exactly what the recipe of the cake was."
West claimed he was worth over $3 billion. Forbes asked for the receipts.
However, West finally gave them what was requested, and when they took a peek, he indeed is a billionaire. Immediately, the streets were abuzz, and it was realized that his stake in the super popular Yeezy brand is what put him in rare air.
Break It Down
According to Forbes, the Yeezy brand is a complicated asset. West owns 100% of it but it's functionally tied to Adidas for five-plus years. This is because Adidas produces, markets, and distributes the shoes. There is also a separate apparel division, however, Forbes reports it doesn't believe it makes money yet.
Last year, the shoes were projected to finish 2019 with revenue north of $1.5 billion. Recent internal documents showed the final revenue number is closer to $1.3 billion. West's agreement provides a royalty of around 15% of Yeezy revenue from Adidas.
Factoring in expenses, his actual cut is closer to 11%. At that rate, he would have received royalties of over $140 million from Yeezy sales last year.
West's aggressive $3 billion self-appraisal is based on the idea that the business is infinitely portable. However, Forbes believes it's not. Yeezy and Adidas are conjoined at the hip and West's payout can be likened to a royalty stream, like music publishing or film residuals.
A young Kanye West hyping himself before the fame.

Today he turns 43, is a billionaire & one of the most successful Artists ever.

The first person to believe in Your ideas has to be You! #MondayMotivation #mondaythoughts

Happy Birthday Ye 🎂 🎊 https://t.co/hCqai70KPM

— TXT (@txt_mag) June 8, 2020
The biggest items are $81 million in "buildings and improvements" and $21 million in land that he owns.
In addition, West's G.O.O.D. Music label—and his own recorded music and publishing rights—to be worth at least $90 million.
Then there's debt: Between mortgages, advances and other liabilities, we saw about $100 million that West is on the hook for. All told, our current net worth estimate for Kanye West: $1.3 billion. This is $300 million more than his sister-in-law, Kylie Jenner.
Forbes makes no secret that West has been dogged about them including him in the billionaire's list for years. Now that he is on the list, he continues to challenge them about the number being $3.3 billion and not $1.3 billion. From his insistence to out the fashion world and exposing the classism within it to his constant search for relevance to inspire millions, Ye is a unique enigma.
We know you've got it Kanye. Now, what will you do with it? More Sunday Services with Joel Olsteen, a contribution to the Trump campaign or maybe another fashion venture.
Happy Birthday, Yeezy.