Ever since LeBron James took his talents to South Beach, the NBA offseason has been all about the player power move. This offseason in particular, we are seeing an unprecedented amount of players dictating and crafting their own futures and making teams acquiesce to their demands or risk ending up with nothing.
Back in the days, the superstar player used to stay on one team for his entire career and if that team was terrible, then he looked forward to the All-Star game each season at least. Usually, it was the superstar trying to hang on late in his career before getting dumped by the team that he gave over a decade of his soul to. Now the superstars call the shots and they are gaining power by the day.
Paul George didnt do anything to damage the new direction when he went straight gangster boogie LeBron on the Pacers. George informed the team that he would not be signing with them in 2018 and he would be getting with the Lakers as a free agent. George had the Pacers scrambling to figure out possible trade scenarios around the NBA Draft, but nothing materialized.
Nonetheless, George will end up in a favorable situation and from the latest reports, that spot might be Houston, who acquired All-star point guard Chris Paul from the Clippers. Paul is another All-Star who has been on numerous playoff teams, but never had the horses to make a serious championship run.
Unbelievable amount of emotions right now..
After observing the NBA landscape, Paul felt that his best option was playing with James Harden in Houston and he basically strong-armed the move, informing the Clippers that he was not returning once his contract was up and then dictating exactly where he wanted to go. Latest reports have George possibly joining Harden and CP3 in Houston and making a serious run at Golden State in the West.
"He left because he wanted to be with James Harden," Clippers coach Doc Rivers said. "Let's not get that twisted. I wish him well. I have no problem with that. Do I disagree? Yeah, I think he would have been better served here. But that's not for me. That's [for] CP to decide, and he decided against that."
There was a time when NBA players were at the mercy of the team that owned them. Players who were stuck in losing situations or simply wanted to improve their chance of playing meaningful basketball had no power to switch teams and pursue winning.
Before 1988, when the NBA implemented unrestricted free agency, a baller could be drafted or traded. Signing with another team after your contract was up, however, was not the grand showcase of options it is today. Even if your team was willing to let you go, they had to receive hefty compensation.
So if you were a stud, chances are you werent going anywhere. As the decades have passed and the NBA has grown into a multi-billion dollar industry, players began to slowly empower themselves through collective bargaining agreements, player lockouts, strikes and a players union that fights valiantly for their rights.
Free agency evolved and players got smarter. They got greedier. Eventually they weakened the control of ownership and began pushing the limits of controlling their own destiny. Superstar players in the prime of their careers started teaming up and forming Super Teams.
It has evolved to the point we are at now; where superstars who havent had championship success with their teams simply force trades or become free agents and join a team that already has a championship nucleus. Its the easiest way to get a ring, have fun playing and not have to deal with the pressure of being THE franchise player.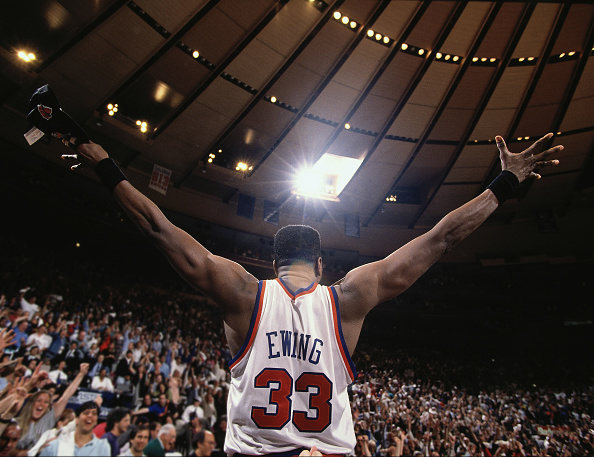 The flood gates are officially open. Its truly a new day in the NBA and we have seen this kind of financial, strategic and strong-willed player empowerment growing in other aspects of the sports arena, from the social stances that were taken by athletes concerning The Black Lives Matter Movement to Colin Kaepernicks courageous refusal to stand for the National Anthem to Von Millers strong-arming of a new contract rather than being franchise-tagged and under the control of the Broncos.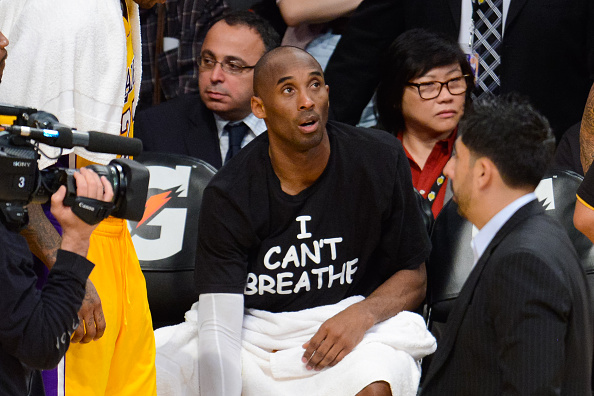 The power shift is in full effect and the players fully understand that if they cant own the teams, they damn sure better control the ownership to the fullest extent of their powers as superstar players.
Social empowerment is often easier to achieve than the financial empowerment players are now experiencing. They are taking more control of their lives and trying to create the most healthy experience for themselves as they sacrifice so much in terms of health, family and normalcy to ball at the highest level and get paid like kings.
Kevin Durant moved from Oklahoma to sunny California, breezed to a title, hes getting paid more than some small countries are worth and he joined a team with three other All-Stars. Son never broke a sweat in getting his first ring and NBA Finals MVP. Years ago, the NBA would have never allowed such a shift in the balance of power, but LeBron James has broken the mold as a player and entrepreneur. Hes the ultimate shot caller and the standard as far as marketing, championship consistency, team-building and positioning himself to compete for rings go.
Once he legitimized a revolution and race to create All-star teams, the NBA could never do what it did to Chris Paul, Kobe and the Lakers back in 2012. If anything, this current commissioner is accused of wanting to kill parity.
Thank You For Watching The Video 🙂 Music, ( Bounce Back, Big Sean ) "I do not own the copyright to this song" "Copyright Disclaimer Under Section 107 of the Copyright Act 1976, allowance is made for "fair use" for purposes such as criticism, comment, news reporting, teaching, scholarship, and research.
Remember when David Stern nixed the Chris Paul deal to LA? Paul was already thinking forward in 2012 when he informed the Hornets he would not sign a contract extension and instead planned to become a free agent on July 1.
The trade would have united CP3 and Black Mamba in the same backcourt, but the league owners hated on it and tried to collude against the move. Commissioner David Stern succumbed to the pressure and nixed the entire deal, which altered the fate of the Lakers and Hornets, robbed Kobe of a possible sixth championship to tie MJ and ensured that CP3 – probably the best point guard of his generation – would remain ringless.
It just wasnt time yet. LeBron James had just shocked the world by taking his talents to South Beach and the league wanted to protect the integrity and ability of small market teams to compete.
That was a form of ownership control that doesnt exist anymore. The Commissioner's job isnt to maintain the competitive balance of the league. The NBA is a player-driven league with a strong union and a NBPA President in Michele Roberts who collectively bargains with an iron fist energized by a generation of basketball players who understand the game and how to maximize their value and power as money-generating celebrities.
Without the supreme beings that drive these professional cash cow franchises, there would be no product. When you have an opportunity to be in control of your own destiny in life, you have to take it.
Welcome to the age of the true shot callers, were brothers of color show intelligence, initiative, ingenuity, innovativeness and a shrewd business sense to complement physical gifts that have positioned them to become moment dictators, not victims of chance, luck, ineptitude or the whims of unimpressive ownership.