Each week is a new week in the NFL, and any team can fall. With that understanding we get the motto "Any Given Sunday."
1. Arizona Cardinals: Undefeated
The Arizona Cardinals must actually like head coach Kliff Kingsbury, as he entered the season on one of the hottest seats in the league. That seat has cooled considerably with his Cardinals shining as the only undefeated team in the league.
Kyler Murray and the Cardinals knock out the Rams.

Arizona is 4-0 🔥 @brgridiron pic.twitter.com/F2DTpitZgX

— Bleacher Report (@BleacherReport) October 3, 2021
MVP front-runner Kyler Murray is playing the best we've seen in his three-year career. Add in the running of Chase Edmonds and a defense led by sack master Chandler Jones, and you have a real Super Bowl contender in "The Valley of the Sun."
2. Tampa Bay Bucs: Still The Champs  
It wasn't pretty, and it had to be a bit nerve-wracking for Tom Brady to play in Foxborough as the visitor after 20 seasons leading the Patriots franchise. His play reflected that of a guy who was a bit nervous, believe it or not. Brady barely completed 50 percent of his passes and was outplayed by Pats rookie Mac Jones.
New England Patriots QB Mac Jones (Alabama) NFL Rookie QB Record with 19 Consecutive Pass Completions against Tampa Bay Bucs pic.twitter.com/r8ipGnzUCq

— DEE SPORTS GUY (@DSports75727469) October 4, 2021
Tampa pulled out the win, but it was a challenge as they try to overcome some injuries to key pieces.
The pass-rushing dominance of Jason Pierre-Paul back is missed, and the back end is getting killed. The play of dynamic linebackers Devin White and LaVonte David has been disappointing.
3. Green Bay Packers: Here Comes The Artful Rodgers 
The demise of the Green Bay Packers and Aaron Rodgers was greatly exaggerated. The Cheeseheads have run off three straight after dropping their first game. Rodgers has hit his stride. Bringing back Randall Cobb was huge for wide receiver DaVante Adams, as it takes pressure and coverage away from him.
FINAL: Aaron Rodgers and the Green Bay Packers take care of business at home defeating the Steelers in a Super Bowl XLV rematch, 27-17, at Lambeau Field to improve to 3-1. #GoPackGo pic.twitter.com/nD7LqmIv5X

— David Ruiz (@WritingDavid) October 3, 2021
The loss of their best pass rusher ZaDarius Smith has affected the pass rush, but Rashan Gary is showing us why he was the No. 1 overall recruit coming out of high school.
4. Buffalo Bills: No Chill
The Buffalo Bills are cranking, having hung 35, 43 and 40 points on their past three opponents while surrendering just 21 points. That opening-day loss to the Steelers seems like years ago now.
Josh Allen doing Josh Allen things.

📺: @NFLonCBS pic.twitter.com/2UNbbKYs90

— Buffalo Bills (@BuffaloBills) October 3, 2021
Josh Allen is mixing up the run and pass to perfection again, and the receiving corps is even more lethal with the addition of Emmanuel Sanders. Rookie defensive end Greg Rousseau continues to flash for the defense. Super Bowl or bust for the guys from Orchard Park, New York.
5. Cleveland Browns: Realizing Potential 
Yes, we still have faith in Baker Mayfield and the Boys. When the Cleveland Browns are holding offenses like the Vikings to just seven points, we can't ignore this team's potency on both sides of the football. The offense is struggling a bit without receiver Jarvis Landry. Odell Beckham Jr. is just returning from his torn ACL last season. Their better days are ahead.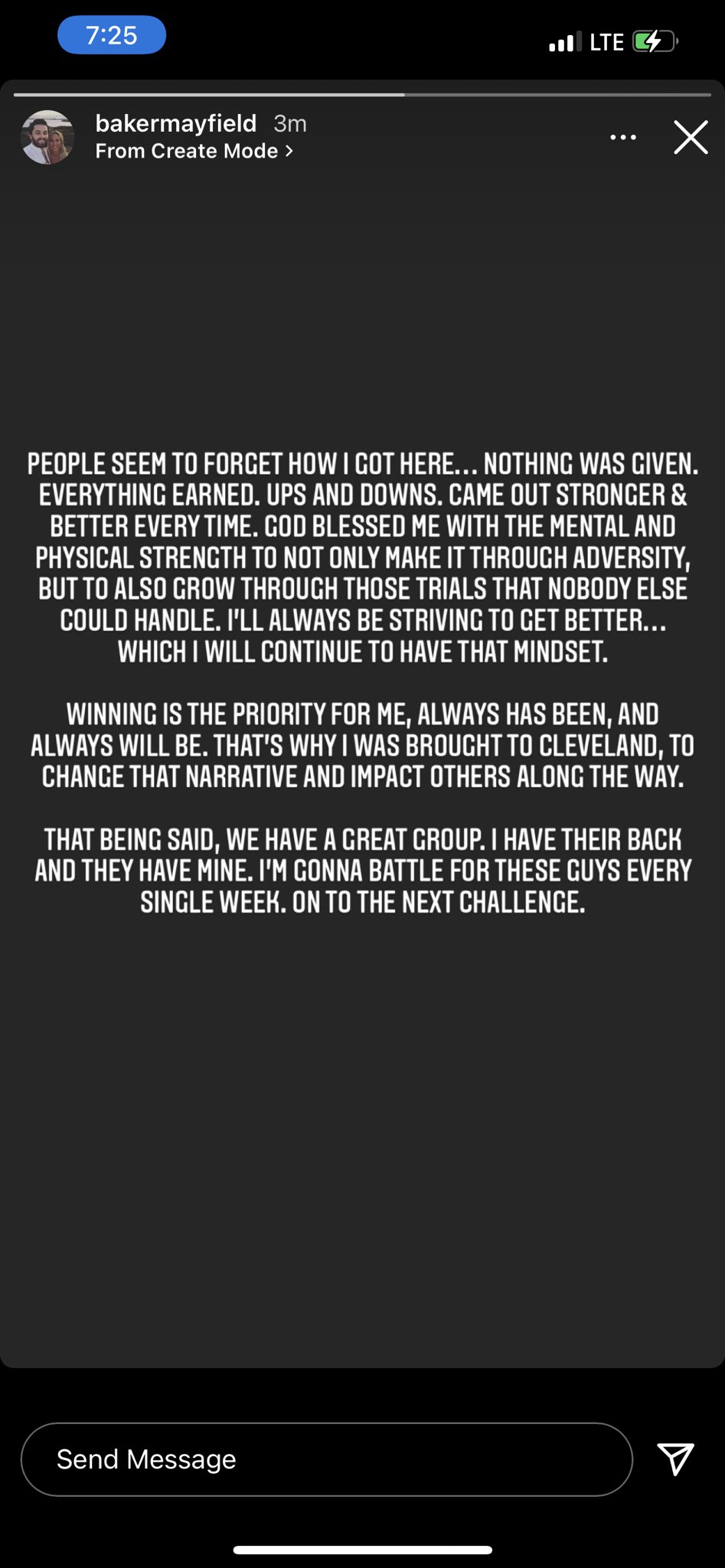 The Others Contenders
Los Angeles Chargers — Back-to-back division road wins over KC and LV are a huge boost for this young team. Justin Herbert is the REAL DEAL.
Los Angeles Rams — Getting manhandled at home by the Cardinals exposed some real holes in this team. Still an uber-talented roster led by Matt Stafford, Aaron Donald, and Jalen Ramsey.
Kansas City Chiefs — Slow start to a year with Super Bowl aspirations, but you can't ever count out Mahomes & Co.