Do you like the Dallas Cowboys?
Do you love them, loathe them or absolutely hate them?
Well, in the immortal words of The Rock, 'It doesn't matter!' Why? Because the Dallas Cowboys are balling like it's 1993.
After decades of doldrums, as well as season after season of annoying fan predictions, it seems like them Boys now are enjoying an embarrassment of football riches.
The formula is serious.
Two rookie starters who are playing at an All-Pro pace, an offensive line that could block for a Chevy Silverado, and a primadonna receiver who hasn't made his customary midseason stink, and you have a Dallas Cowboys team that is enjoying a 8-1 record. It's their very best starting mark in decades.
Controversies?
Well, they're almost as synonymous with the Dallas area as good prime rib and even-keeled cops, but the one they're currently "suffering" through is a problem most professional teams would love to have.
Picture, if you will, a starting franchise quarterback who is susceptible to injury and deflated playoff hopes. Then, after more injuries at the quarterback position, an uncommonly poised 4th round draft pick by the name of Dak Prescott takes the reigns and has a total of 2,339 yards, 14TDs and only two interceptions going into Week 11.
(Photo Credit: Sports Day DFW)
Also, as if some cosmic prophecy came to pass, 1st round pick Zeke Elliott exploded after three subpar games that had prognosticators shaking their heads at the beginning of the season. In the victory over the Pittsburgh Steelers, Elliott stole the show and he is leaving records in his wake.
Elliotts touchdown reception (one of three scores) was the longest scoring catch by a Cowboys running back since Herschel Walker had an 84-yard score against Philadelphia back in 1986.
Zeke "the Freak" Elliott is the first rookie running back in the league to boast a 60-plus yard touchdown run and an 80-plus yard touchdown catch in a single season since the great Gale Sayers in 1965.
By surpassing 1,000 yards rushing, combined with QB Dak Prescott passing for 2,000 yards, the duo became only the second rookie quarterback and rookie running back teammates in NFL history with at least 2,000 passing yards and 1,000 rushing yards in a season.
Robert Griffin III (3,200 passing yards) and Alfred Morris (1,613 rushing yards) who did it first with Washington in 2012 during that magical regular season that is now a brief but memorable shooting star moment in NFL history.
(Photo Credit: SI)
After years of trying to replace Emmit Smith, Elliott is just what the doctor ordered for the Cowboy faithful.
The synergy that the team is enjoying is noteworthy as well. A subpar season by Prescott, and defenses can stack the line. A subpar season by Elliott and the Boys' receiving core of Dez Bryant, Jason Witten and Cole Beasley gets much more attention. They've both exceeded expectations.
Couple that with the veteran leadership that Witten provides, and Cowboys fans might as well go ahead and book a mass trip to Vegas and cash in on all this serendipity.
Aside from the incessant clamoring for Super Bowl glory emanating from the DFW metro area, as well as the occasional snippet from Tony Romo loyalists eager to get him back in the game, the Dallas Cowboys appear to be the best team in the NFC East.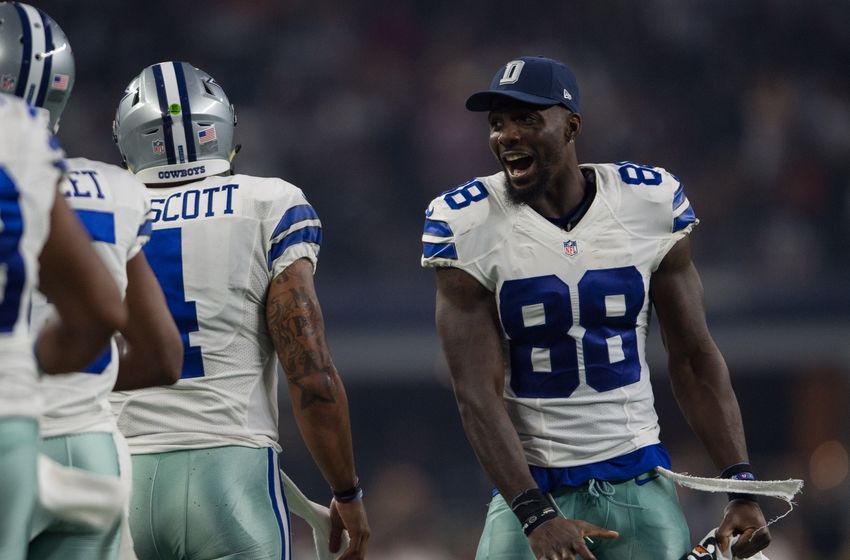 (Photo Credit: Fansided.com)
However, the opponents they've faced thus far have a combined minus 1.82 win percentage. For the unfamiliar, the lower the strength of schedule number the worse the combined records of the opponents a team has faced. So, one could argue that the Cowboys really haven't faced anyone of note.
I know, I know, it's not their fault other teams suck.
However, with upcoming games battles against the Baltimore Ravens and Minnesota Vikings, Tampa Bay Bucs and Detroit Lions, wrapped around three tough division games, die hard Cowboys fans shouldn't start making travel plans just yet.
As they say, that's why they play the game!