"Zeke Goes Meep! Meep! on Baffled Bengals"
Yes, that would be a great headline if millennial football lovers had any clue that Meep! Meep! refers to Warner Bros. cartoon character the Road Runner. The Road Runner was the elusive and speedy antithesis to the Acme products consumer known as Wile. E. Coyote. Wile E., the starving, predatory, self-proclaimed genius, never did catch his meal after over 75 years of trying.
With Ezekiel Elliott, the Dallas Cowboys brain trust are looking like the geniuses following Week 5 of the NFL season.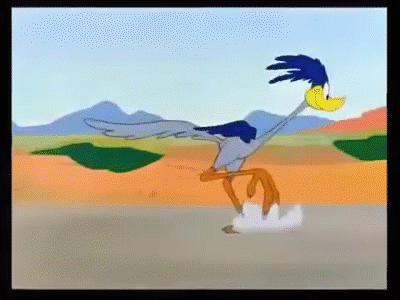 Drafted with the fourth overall pick in the 2016 NFL draft after a remarkable career at Ohio State, Elliott started like you might expect a young, promising talent would when thrust into an ever energetic, unjustly optimistic atmosphere like the eternal circus attraction that is the Dallas Cowboys franchise.
After running for 51 yards on 20 carries in the first NFL game of his career against the New York Giants prognosticators were chirping. Instead of pointing out the fact that he was a rookie who was still learning, they pointed to what were perceived as weaknesses.
(Photo Credit: Inside the Star)
They spotted a lack of explosiveness and said he didn't have quite enough speed to get away from NFL defenses when running to the edge and up the sideline. But Zeke quickly waylaid those concerns with a 21 carry, 83 yard game versus the Washington Redskins.
That wasn't a bad effort, but Dallas didn't draft a running back to simply be "regular".
Elliot may have begun the season with a slow trot, but now appears is back in stride like Frankie Beverly and Maze back in '85.
30 carriers for 140 yards against the Chicago Bears, 23 carries for 138 yards and 1 TD against the San Francisco 49ers, and 15 carriers for 134 yards and 2 TDs this past Sunday against the Cincinnati Bengals shows Elliott is improving with every game.
He's currently averaging an astounding five yards per carry, and 109 yards per game.
(Photo Credit: Sports Day DFW)
According to CBS, Elliot was clocked at 21.5 mph on his 60-yard scamper to the end zone against Cincy. His last three games are one of the best for a rookie in NFL history.
His 546 rushing yards lead the National Football League, and his five TDs ranks third. Those numbers totally destroy stats put up by Dallas Cowboys running back greats Emmitt Smith, Tony Dorsett and Herschel Walker in rushing yards, carries and touchdowns at the start of their NFL careers.
A five-game sample is infinitely small, but this bite-sized offering is more satisfying to Dallas Cowboys fans than smokey beef brisket. If this tasty morsel is indicative of future success, the whole damn cow is definitely on the menu before the end of the season.