When Don McPherson strapped on his first set of shoulder pads at the age of eight, as his father watched his initial youth league practices with great anticipation, the football field was the last place on earth that the future College Football Hall of Famer wanted to be.
McPhersons two older brothers, Miles and Mark, had previously dominated Long Islands little league football scene in ways that cemented the familys name in the areas youth sports community. Don was seen as the next great McPherson that would soon be coming through the pipeline.
My older brothers were incredible little league football players and all of these expectations were put on me, said McPherson. But I wanted nothing to do with it. I wasnt down with all of that pressure of having to follow in their footsteps. And I didnt want those coaches yelling at me.
While participating in drills during that first practice, he became frightened, started crying, and dashed off the field.
After my first couple of practices, my dad just said, Well, two out of three aint bad, said McPherson.
Those expectations of greatness that others placed on him quickly dissipated. But by the age of ten, something changed.
When I first started playing, my dad had taken me down there, said McPherson. He wanted me to play. But by the time I was ten, I decided to ride my bike down to the tryouts on my own, with my friends. When it became something that I decided to do, something I decided that I wanted to be good at, my outlook changed. And so did my game.
It took a long time for his dad to notice, though.
By the early 1980s, his older brother Miles was playing for the San Diego Chargers in the NFL after a decorated career at the University of New Haven. His other brother Mark was on his way to climbing the middleweight rankings as a professional boxer.
Early on in high school, football was still not at the epicenter of Dons universe. One summer, while visiting his cousins in upstate New York, he decided that he would rather hunt, fish and catch snakes in the mountains than come back home for summer football camp.
My dad was like, OK, I guess hes not really into it, said McPherson. My father didnt know how good I was in high school until he read about me in the paper.
After his junior year at West Hempstead High, he barely missed winning the Thorpe Award, which is annually given to the best high school football player in Nassau County. Heading into his senior year, recruiting mail from some of the top programs in the country began arriving at his home. He was viewed as one of the top football prospects in the country.
(McPherson scoring his final high school touchdown, Photo Credit: donaldmcpherson.com)
When the recruiters started coming to town and sniffing around, I figured that I might have a shot at playing big-time college football, said McPherson.
But similar to his decision when he was ten, he decided that his future football path would be on his own terms.
FIGHT THE POWER
I started hearing from all of these coaches and recruiters from big-time schools that I was watching on television like Pitt, Miami, Iowa and Penn State, McPherson said. And my first question to them was, When was the last time your school had a black quarterback? My decisions narrowed down very quickly based on the responses I got to that question. I wanted to see if they were offended or troubled by the question. If they were, then we clearly werent going to be talking. I let them know up front that I had no interest in being a running back, a wide receiver or a defensive back.
Don McPherson has always been somewhat of an outlier. The well-worn and often told narrative of the African-American football player is that sport is the avenue to a better life, the ball providing a first-class ticket out of the hood and toward stardom.
But McPhersons story is representative of many players who counter that stereotypical notion.
His father was a detective with the NYPD and his mother was a Registered Nurse. They emigrated to Brooklyn, New York from Jamaica in their teens, where they initially met.
Im a classic Jamaican mutt, said McPherson. My mother is the daughter of a white Englishwoman and a black Jamaican man. My fathers dad was a black Jamaican and his mother was Chinese. We are what you would call a complete melting pot.
His family lived in a small African-American enclave on Long Island called Lakeview, which was nestled between Rockville Center, an affluent white community, Malverne, which was somewhat less affluent but lilly-white, and Hempstead, a diverse, working class area.
Lakeview was a very special place, said McPherson. There was a lot of pride in the community that I grew up in. Floyd Patterson, the former heavyweight champion of the world, lived there. One of the backup singers for the Supremes lived there, along with a host of other black celebrities. There was a sense of accomplishment in the neighborhood.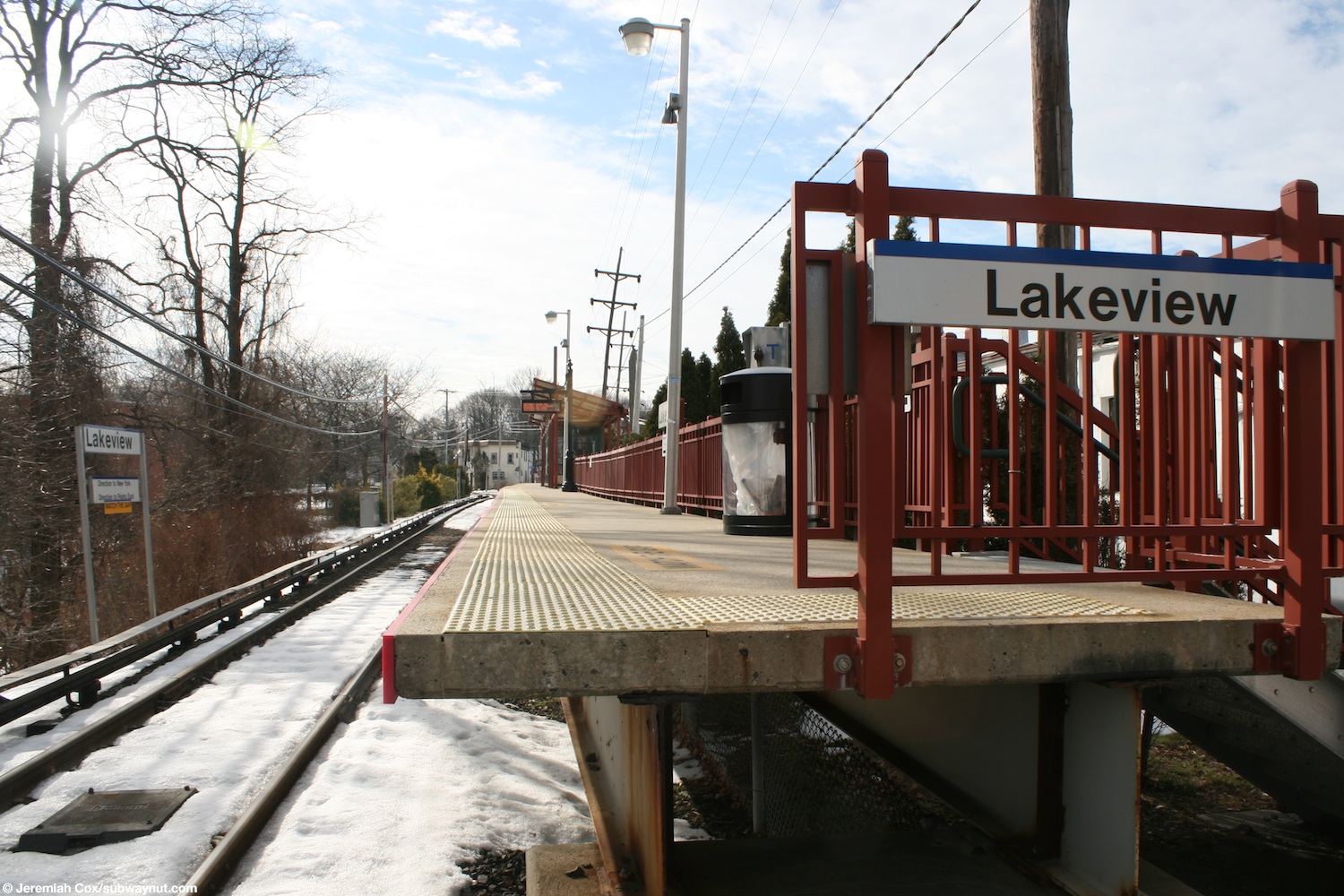 When a reporter from Newsday came to his home to write a story about him during his senior year in high school, McPherson didnt realize that his stance on being recruited solely as a signal caller was resonating far beyond Long Island and New York City.
The reporter was friends with Doug Williams, who was playing with the Tampa Bay Buccaneers and the only black starting quarterback in the NFL at the time. He asked Williams if he would talk to this highly sought-after high school quarterback who was telling some of the most famous college coaches in the country to not recruit him if they werent intent on playing him behind center.
It wasnt until I talked to Doug Williams on the phone that I realized how important my decision was, in terms of the school that I went to, how much it mattered and who was honestly going to let me live or die at the quarterback position, said McPherson. Im sure Dough didnt know who I was other than the reporter saying, Hey, theres a young brother on Long Island that is sticking to his guns and confronting colleges during his recruiting process. I wasnt mature enough to understand the gravity of what I was doing, other than knowing that there were not many black quarterbacks at the time.
Doug told me, Dont let anybody change your mind, just be who you are and keep in mind that youre always going to have to go out and prove yourself, McPherson continued. When he was saying those things, I understood on a cursory level, but I didnt understand it from the level where he was coming from because Doug had been through some stuff. And he was still going through it at the time in Tampa. He told me that it wasnt going to be easy, that in fact it was going to be very difficult.
(Doug Williams, Photo Credit: HBCU Gameday)
Today, with the likes of Blake Sims at Alabama, Jameis Winston at Florida State, and Braxton Miller, J.T. Barrett and Cardale Jones at Ohio State leading their teams to the top of the college football rankings, no one blinks an eye at a black quarterback that thrives in a passing system.
But the environment and the landscape in 1982 was altogether different. The majority of coaches at big-time college programs, and fans alike, saw black players as merely athletes who couldnt handle the mental demands of being a passing quarterback. They could run the option, sure. But the prevailing theory was that they could not thrive as drop-back, pocket passers.
A few coaches, however, were ahead of that curve.
Some of them told McPherson that color didnt matter to them, that theyd love to have him compete for their schools starting position. Syracuse Head Coach Dick MacPherson looked him in the eye and said, I dont care if youre green, yellow or whatever. If you can play, you can play.
Syracuse University appealed to him in more ways than one. They had a number of African-American coaches on staff. And there was a connection from his neighborhood that pulled him in the Orangemens direction as well.
I grew up in this community of really smart, bright, accomplished African-American people, said McPherson. The family that lived across the street from my grandmother was the Wells family. Mr. Wells had a boat and he and my uncle would take me fishing. One of his sons, Barry Wells, who used to babysit me when I was a kid, was the Associate Dean of the School of Arts and Sciences at Syracuse when they were recruiting me. My parents loved Barry and his family.
And there was another powerful bond that surfaced during his recruiting process as well.
George OLeary, who is now the Head Coach at the University of Central Florida, was the assistant on the Syracuse staff who was recruiting me, said McPherson. He and my father hit it off immediately. OLearys this crazy Irishman and his brother was a cop in New York, just like my dad was. My father loved his aggressive, no-nonsense style.
After his final high school season, Don visited the Carrier Dome, which had just recently been built, and watched the Orangemen defeat the University of Houstons legendary Phi Slamma Jamma basketball team with Clyde Drexler and Hakeem Olajuwon in a 92-87 thriller.
That was it for me, said McPherson. I saw that game in this amazing place called the Carrier Dome, had such a great weekend and realized that I didnt need to go through the rest of the recruiting process. I cancelled all of my other recruiting trips.
His friends insisted that he take trips to visit Arizona, Florida and Miami, but he knew that if he went out there in the middle of winter, hed be making a decision based on the wrong reasons. Syracuse felt comfortable. It felt right. It felt like the place he wanted to make his home.
His brother Miles, who was playing cornerback for the San Diego Chargers, convinced him to take at least one more visit, to the University of Iowa.
Iowa was the only other visit that I took, but I was convinced that Syracuse was where I needed to go.
THE STRUGGLE
His college career was not of the overnight success variety. As a true freshman in 1983, he got into Syracuses first game against Temple by the middle of the third quarter, but tore ligaments in his knee five plays later.
I was on crutches before I even registered for my first class, said McPherson.
He spent the season in a cast and was redshirted. A few months prior, he was the New York State scholastic champion in the high jump. During his first year on campus, the only soaring he did was in his head, visualizing how hed make a name for himself during the next season.
As a redshirt freshman in the fall of 1984, hed earned the starting job by the eighth game of the year against Army, but suffered a third-degree shoulder separation after completing a mere 11 passes.
A third-degree shoulder separation is the nastiest kind imaginable, said McPherson. I spent the rest of the year with my arm in a sling. My first two college seasons, I was hurt. Id have to wait another year until I began playing consistently. But because I spent a lot of time in the training room, I got a different perspective on the experience. I had to start to think and prepare on a different level. I started to look around and see that a lot of guys who werent playing, guys who werent hurt, it had nothing to do with their talent. They had the talent, but they didnt have the right work ethic, focus, discipline and attitude. I saw a lot of guys getting distracted by so many other things.
He realized that in high school, everything came easy. But if he wanted to duplicate that success in college, the price was going to be working harder than he ever had before.
That was the first time that Id ever been really hurt, where Id missed significant time and had to work myself back to full health, said McPherson. And it happened twice. In retrospect, getting hurt might have been the best thing to happen to me because it forced me to work that much harder.
He came back the next season and claimed the starting quarterback job after the third game. Syracuse immediately looked like a different team with him at the helm. After a narrow 26-20 loss to sixth-ranked national power Penn State, McPherson helped engineer a five-game winning streak. The Orangemen finished with a winning record and a berth in the now-defunct Cherry Bowl.
Once you become the starting quarterback at a major college football program, its much different than being a backup, said McPherson. Week in and week out, I got better as far as football was concerned. That was simply a byproduct of me staying healthy. The biggest adjustment was off the field, learning how to manage my academic and social life along with the rigors of football. I really didnt have much of a social life to begin with, but once I became the starter, I really became sort of a social recluse.
(With Syracuse Head Coach Dick MacPherson, Photo Credit: donaldmcpherson.com)
With high expectations during his junior year in 1986, Syracuse flopped and finished with a record of 5-6. To McPherson, the entire season was encapsulated in the teams 16-10 home loss to Rutgers in their fourth game.
An article in the paper said what a perfect opening drive we had in that game, McPherson said. We had a long, 10-play drive and scored. And then the wheels fell off.
During the next days film session, Head Coach Dick Macpherson spent three hours in the film room with his offense, simply going through that one supposed perfect drive.
What he pointed out was how undisciplined we were, said McPherson. That was my biggest take-away from that season, our lack of discipline. The results had nothing to do with talent and everything to do with how hard we worked and prepared.
During the summer prior to his senior year, he noticed a change in the teams culture. More guys voluntarily stayed on campus to work out together and there was a noticeable improvement in the overall unity.
We all worked really hard that summer and there was a lot more positive chemistry around the team, said McPherson. That stuff matters. Wed do the three-and-half mile runs and guys were all breaking records for their personal bests. I remember going to get my last round of golf in before the season started and seeing one of our assistant coaches, Paul Pasqualoni, running. He was about five miles from the facility, drenched in sweat and I remember the look of determination on his face. And I just remember thinking that we were heading into that season fully prepared to do something special, something that no one outside of the team could have expected or imagined.
SERIES INTRO – THE BLACK COLLEGE QUARTERBACK
THE UNIVERSITY OF OKLAHOMA'S JAMELLE HOLIEWAY – PART I