Free agent guard Nick Young is moving closer and closer to NBA championship legitimacy every day. Young, a 10-year NBA veteran, played the past four seasons with a struggling Lakers franchise. While his skills have never been questioned, his thirst for dating celebrity women, indulging in Instagram scandals and showboating on the court has exceeded his statistical output.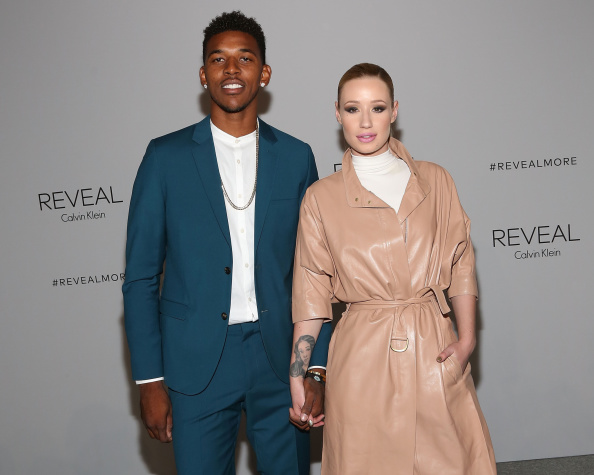 Hes only been to the playoffs twice and his mettle as a clutch performer has never truly been tested. His lust for the cameras and his personality is what has kept him relevant.
"NickSwaggyPYoung" is the swaggiest player in the NBA. His Nickname says it all. He is an American professional basketball player who played for the Washington Wizards, Philadelphia 76ers, LA Clippers and currently plays for the LA Lakers. Standing at 6 ft 7 in (2.01 m), he plays both shooting guard and small forward positions.
By all accounts, he's had a very vanilla NBA career, but all of that is about to change. The Lakers guard with the alter ego Swaggy P has agreed to a one-year, $5.2 million deal with the Super Team Golden State Warriors, his agent, Mark Bartelstein, told ESPN.
Swaggy P highlights from 2016 2017 and before. Track: My Shit – A boogie wit da hoodie
In April, I wrote a story about the possibility of Young leaving the Lakers:
"First he lost Iggy Azalea and now Swaggy P may be losing his love for Hollywood because according to the Lakers gunner who has never been considered a superstar, he wants to go to a team where he can make the playoffs and compete for a title.
Yes, Swaggy P is another in a long line of veteran players who feel entitled to be able to join a winning situation rather than help make one on their current teams. Very rarely does a player ask to leave an affluent, media capital like Los Angeles, but according to SB Nation, Young made it sound like the team wants him to opt in to his player option worth approximately $5.6 million this summer.
Obviously I had a good year. They was begging me to pretty much stay, but… well see, Young said, adding that he had to talk to his agent.
Were gonna see how it goes, Young said."
Now that it's a reality, we realize that he not only bounced but he put himself in a sweet position. He gets to remain in California and also gets his chance to be a part of something special for the first time in a career that has seen him play for Washington, the Clippers, the 76ers, the Lakers and now the defending world champions.
In a scenario where the rich continue to get richer, Young, 32, is coming off a solid season and is a steal for the Warriors who signed him at a portion of the franchises midlevel exception. Young can come off the bench and get buckets for a Golden State team that has no shortage of offensive weapons.
Swaggy P joins Omri Casspi as two new, lethal additions to the Warriors bench and they still hope to bring back free-agent center JaVale McGee on a new deal.
Bombs away.