Buffalo Bills defensive tackle Marcell Dareus had no idea that his long-sought trip to his late father's homeland of Haiti would have the cultural and emotional impact it did for him while traveling through the country on a three-day humanitarian mission with U.S.-based charity Hope for Haiti (HFH).
He could have asked Washington Redskins defensive end Ricky Jean Francois, who made the trip to his father's native Haiti back on October 10th to deliver much needed medical supplies to the country after it suffered the devastating effects of Hurricane Matthew, how life-changing the trip would be. The Shadow League interviewed an emotional Francois after his trip, so we had to get Dareus' account as well via his PR firm Swanson Communications.
"The trip is still surreal to me," said Dareus, whose father passed away when the two-time Pro Bowler was only nine years old. "I can't say thank you enough to Hope for Haiti for putting this together for me, letting me experience the culture of my father's people and understand where my donation is being put to use.
This isn't the first time Dareus has been moved to humanitarian deeds. During Christmas he was active in helping underprivileged kids in the Bills community get in the holiday spirit.
That time Marcell Dareus threw a Christmas Eve party for 150 kids and played Santa. #BillsChristmaspic.twitter.com/r9elzYNmMK

Buffalo Bills (@buffalobills) December 26, 2015
This time, Dareus donated $25,000 to the Hope For Haiti and visited two schools, St. Anne de Boisrond Primary School and St. Michel Parochial School of Zanglais d Aquin both located in Les Cayes in the southwest region of the country, where the charity focuses the majority of its work. He was greeted by welcome signs, school staff, teachers and more than 800 children wearing his signature captain's hats, which he had shipped to them prior to his trip.
"Meeting the Haitian children touched me the most," Dareus continued. "I saw myself in them. They helped me remember a time when I was little and my father raised us in the Haitian community in Tampa. We were struggling too. It amazed me they were so happy, polite and grateful, even though they have barely anything. It made me realize again how fortunate I am. When I saw those welcome signs with my name on them, I really couldn't believe it."
In addition to the schools, Dareus visited Infirmary St. Etienne, a primary care facility operated by Hope for Haiti where he met dedicated doctors and medical technicians while touring the facility and listened to a realistic account of the state of health care in the area.
He also met elderly men and women at Foyer St. Etienne, the only senior home in the region, which is located in the same compound. It was there that he experienced one of the most moving parts of his trip, when he met a 105-year-old Haitian woman who wanted to sit and pray for him.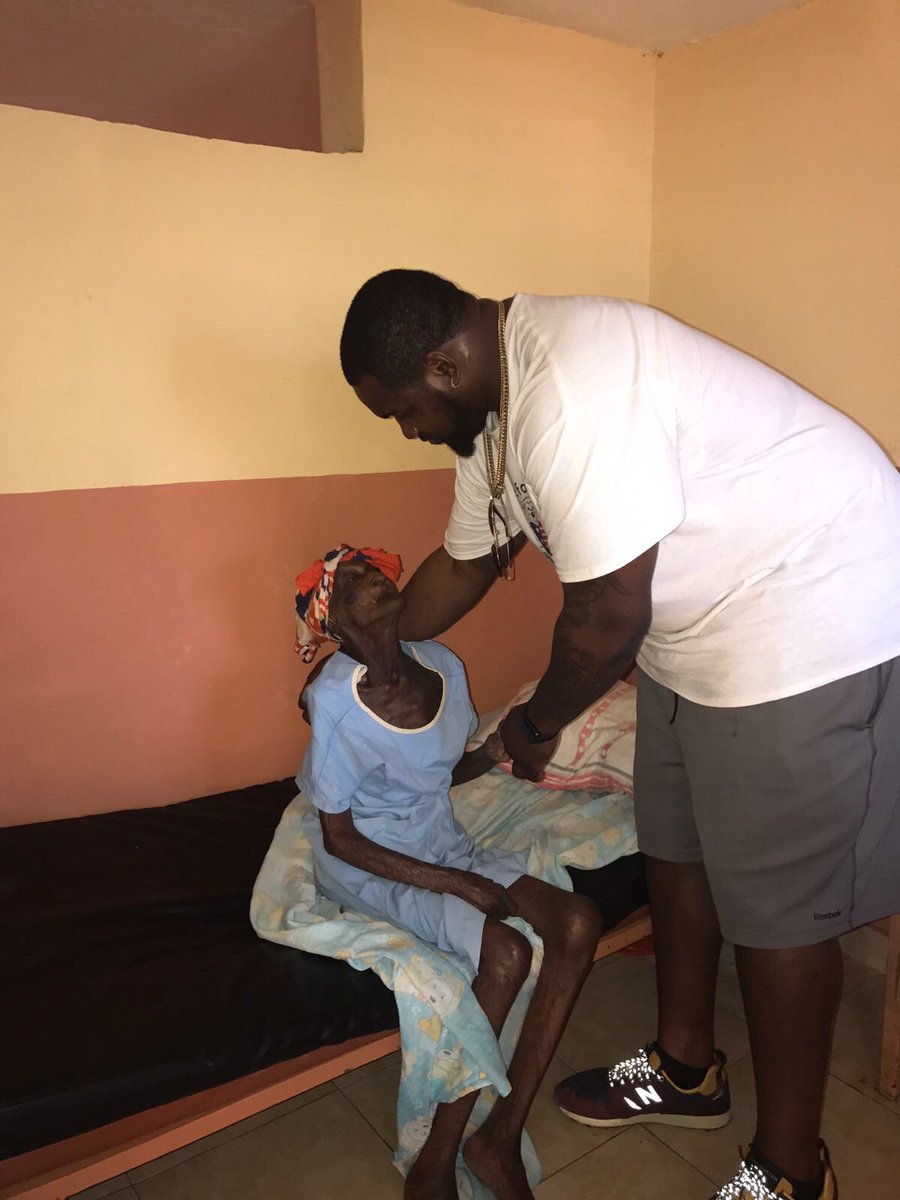 "I had no idea this trip was going to be so life-changing for me," said Dareus."It felt like an out of body experience, almost like I was watching the trip not from where I was sitting, but like I was looking down on the whole experience. It hit me in so many ways."
Dareus also had lunch with the Hope for Haiti staff, which included many locals and Americans helping the organization make a big impact in the area. They shared their goals and vision for the future and thanked Dareus for his commitment to their organization. Dareus was inspired by the extensive work that Hope for Haiti does for the Haitian people and was thrilled when the organization presented him with a certificate of recognition for his donation.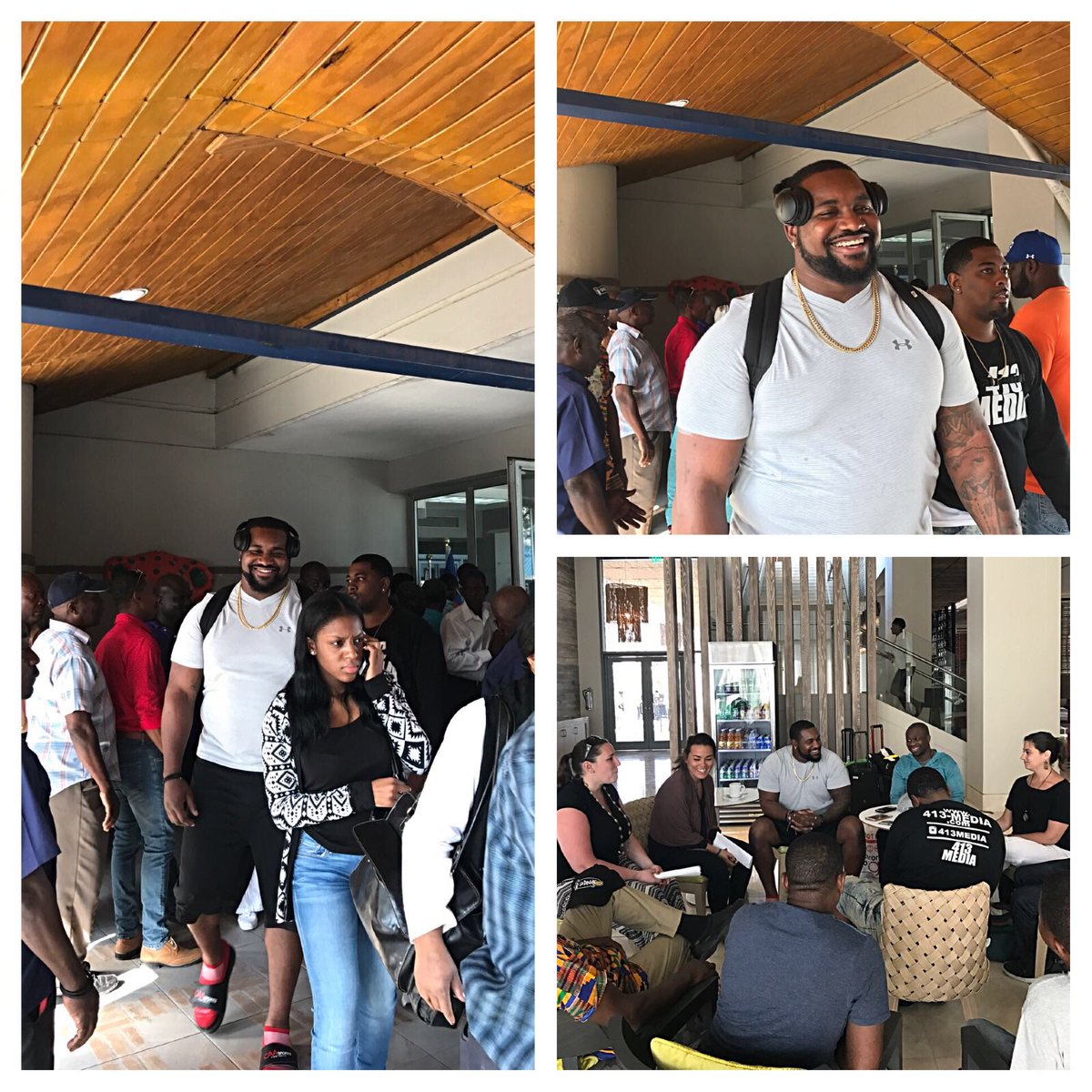 "What Hope for Haiti is doing in the Les Cayes area is so inspiring," Dareus said. "Lots of selfless people who are helping make lives better, caring about those with so little and giving them the supplies and support they really need. It's amazing what they are doing and it makes me glad that I was able to help their efforts."
"I'm going to continue to give back," said Dareus. "It feels good."