Who said nothing was poppin' until the World Series?
This is the time of year when baseball becomes interesting and even exciting to those haters who refuse to acknowledge the electricity built into every aspect of the games strategy and decision-making.
Wild Card matchups create a one-and-done atmosphere that makes you respect baseball minutiae and acknowledge the importance of forgotten aspects of the game such as bunting, speed and complete games by pitchers. Similar to the wildly popular March Madness of the NCAA college basketball tournament, where each possession is priceless from jump ball to clock expiration, in an MLB Wild Card game every pitch counts.
Every at-bat counts. Every piece of analytical knowledge that can give a team an edge is valued. Its like you are in MLB's version of the NCAA B-ball tourney. Early October Madness if you will.
The high stakes of the Wild Card playoff games are a sweet prerequisite to the longer series that lead to an eventual World Series champion. The "no tomorrow" element which almost ensures nine innings of drama, enhances its viability as a choice sporting event to watch.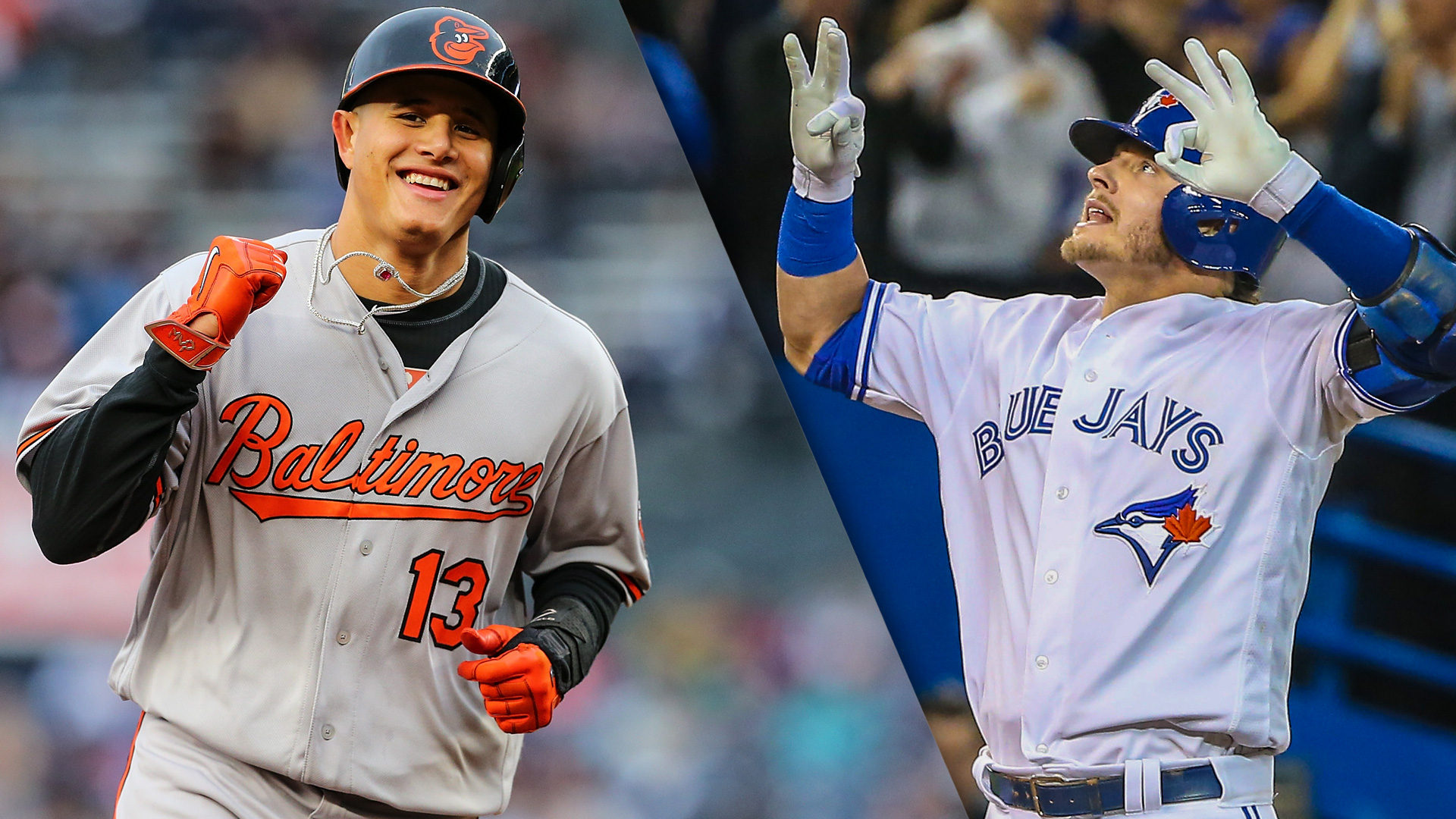 (Photo Credit: sportingnews.com)
The ALCS Wild Card Game kicks off Tuesday night at 8:08 pm ET as two playoff-tested American League East rivals face off in a winner-take-all basebrawl. The Baltimore Orioles will travel North to duel it out with the Toronto Blue Jays. Both squads have tasted the fruits of being a division winner with high hopes in recent seasons. The teams finished in a tie for second place behind the Boston Red Sox, just four games out.  Either squad will be a tough draw for the AL West-champion Rangers.
Dont sleep on Buck Showalter, Adam Jones, Manny Machado, Homer King Mark Trumbo and the crew. On the other hand, Josh Donaldson and Jose Bautista are a power-couple problem leading the Jays and starting pitcher Marcus Stroman is due to dish some dirty mound service.
On the East Side of things, the Mets will host the NL Wild Card Game on Wednesday night at  8:08 p.m. ET and will throw 14-9 starter Noah Syndergaard against the playoff prince of pitching, Madison Bumgarner.
The last time MadBum took the mound in a postseason game was in 2014, and he was soon popping champagne and lifting Bullet Bruce Bochys Giants to their third World Series title since 2010.
I covered his dream postseason extensively for The Shadow League. The piece, TSL High Heat MLB Playoffs: Money Madison Bumgarner And The San Fran Double Up, is just one of many TSL articles on the lanky mound technician during that championship run. He was virtually untouchable.
Its that time on the calendar for San Fran to step to another title, but the Mets have arms and reflect the pesky, scrappy, blue collar approach of their underrated manager Terry Collins.
If they can get past the Giants and MadBum, then a rematch with the formidable Chicago Cubs awaits them. Thats an old school Muhammad Ali heavyweight schedule right here.
Let the games begin.