NBA rule number 4,080?  Former Knicks players turned President are shady.
That's really all that New York fans learned in the four years that Zen Master Phil Jackson ruled the franchise.
Jackson was part of the Knicks golden '70s era as a player. He was a member of their only two NBA championship teams in 1970 and 1973. He returned to the Knicks after winning nine more championships as a coach with the Bulls and the Lakers and despite having no executive front office experience, was paid a load of cash to reconstruct the franchise and bring his golden touch back to Madison Square Garden to make the franchise contenders once again.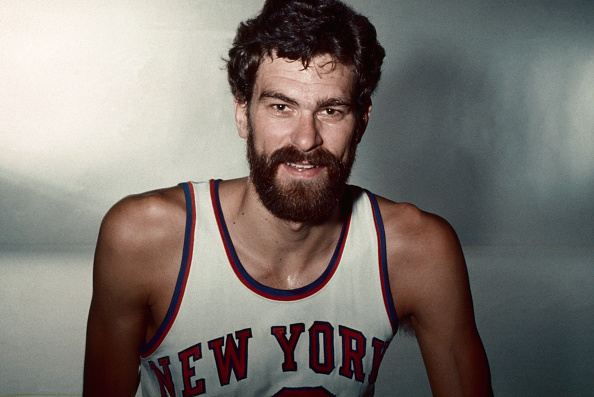 Jackson failed miserably and in the end, he alienated and publicly attacked the team's star players while never coming close to putting together any semblance of a playoff team.
The Knicks are expected to part ways with him today, according to multiple reports. According to @TheVertical, the Knicks have their eyes set on another General Manager who has a proven ability to build a team from scratch.
Knicks owner James Dolan is targeting Toronto's Masai Ujiri to replace Phil Jackson as N.Y.'s President, league sources tell @TheVertical.
Most folks think Phil was simply an old, out-of-touch, egomaniacal man stealing money.  James Dolan, the team owner who is seen as incompetent in his own right, finally seems to agree. The last straw was probably the way Phil openly welcomed trade talks for Kristaps Porzingis, the team's foundation piece for the future. The season-long spree of insults he directed at Carmelo Anthony didn't help endear him to Knicks fan either.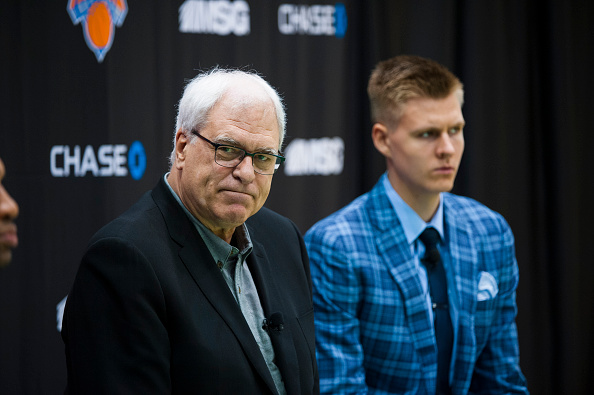 Yahoo Sports and others have reported that Dolan made the decision to move on from Jackson because he was concerned about the "future of the franchise." Jacksons done nothing since taking over the basketball operations of the once-proud franchise in 2014.
At least Dolan, who has been accused of preferring to travel and play guitar in his godawful band over attending Knicks games and actually overseeing the function of a billion dollar enterprise, was bold enough to get rid of a guy that he moved all of his chips to the middle of the table for.  Dolan previously reiterated that he gave Phil five years and that he was wholly committed to that time frame.
So much for that.
The timing of Phil's departure is actually perfect with free agency beginning Saturday. Knicks fans didnt need a guy who has failed miserably at attracting high-profile talent to the team to be overseeing things this offseason. In three full seasons as Knicks president, the team has gone 80-166 and missed the playoffs all three years.
Jackson, 71, has two years and $24 million remaining on his contract. Its expected that general manager Steve Mills will assume the leadership role through the free agency period. An announcement is expected to come today as the team is in Orlando preparing for summer league.
There are several positives to another sad day in the ratched recent history of the Knicks.
There will be no more talk of the outdated Triangle offense, no anti-productive star bashing and coach Jeff Hornacek will actually get to coach the team now that the phony Phil Jackson, and the faded memory of his long-gone excellence in basketball, has left the building.
Roll credits and lets reset this thing.