The New England Patriots lost fumbles on their first three possessions of the game and went down 24-0 by halftime. Denver then turned t their running game, racking up 280 yards on the ground, with 227 courtesy of Knowshon Moreno. But it wasn't enough. Brady and the Pats came storming back to tie the game in the second half, forcing OT. After a botched punt return by the Broncos, New England set up an easy field goal for Stephen Gostkowski to knock in for the 34-31 victory.
Good news for Denver, though: Coach John Fox will return on Wednesday.
A man broke a woman's fall after she jumped following Oakland's loss to Tennessee. Both are in the hospital, though an official said the woman could most certainly be dead without his efforts.
The Minnesota Vikings and Green Bay Packers played to a 26-26 tie, probably the best-case scenario for these two struggle-teams right now.
The Tampa Bay Bucs managed their third win in a row, beating the Detroit Lions 24-21.
The Carolina Panthers beat Miami for their seventh straight win.
The Jacksonville Jaguars handed the Houston Texans their ninth loss in a row.
Derrick Rose will have surgery today which will likely end his season.
The St. Louis Cardinals and SS Jhonny Peralta agreed on a 4-year deal.
Will Muschamp will reportedly return as head coach of the Florida Gators, who lost to GA Southern over the weekend.
Aaron Murray's college career ended on Saturday, as the QB tore his ACL against Kentucky. He leads UGA in most passing records, and is high on the list for many SEC records as well.
A week after falling to Belmont, No. 24 UNC knocked off No. 3 Louisville 93-84 behind Marcus Paige's 32 points.
Here are the top five plays from Sunday's NBA action.
Tavon Awesome strikes again.
FLASHING LIGHTS
The Beastie Boys are suing a company called GoldiBlox for using their song "Girls" in an ad that now has over 8 million hits on YouTube.
The second installment of The Hunger Games dominated the box office this weekend.
Kanye West discussed Cruel Winter, Watch The Throne 2, and what might be coming in 2014 with Power 99.
Isaiah Rashad dropped a video for "Ronnie Drake."
Lil Mama joined T-Boz and Chili for a performance of "Waterfalls" at the AMAs.
Kendrick Lamar performed "Swimming Pools" and "Poetic Justice" at the AMAs.

21311242237kdot by YardieGoals
DID YOU REALIZE?
A family in Australia set the world record for number of Christmas lights, eclipsing 331,000 lights which stretch over 31 miles.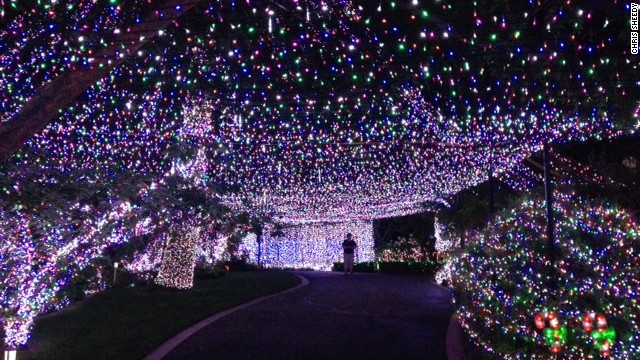 China cranked up the war drums over the weekend by declaring islands off the coast of Japan, with Japanese sovereignty, to be part of their defense zone, and sent war planes and spy planes over the area with a warning that any planes flying in the zone without permission from China would be treated as hostile. Japan immediately flew planes of their own back in response. The US responded by saying the land was Japan's and any attempt to overthrow Japanese rights to the land would trigger US military support per the treaty signed after WWII. FYI, the area surrounding the islands is very rich in oil, so you already know what it is.
The Supreme Court will hear a case deciding the religious rights of corporations, as Hobby Lobby challenged President Obama's healthcare law since they do not wish to provide contraception for it's employees.
Here is a breakdown of everything that's going on in the Iran nuclear negotiations.
GOTTA HAVE IT
This one's for Blue.