A Game 5 National League Division Series is always good money as far as drama and entertainment goes. Somebody is going home for the fall and the other squad is joyously advancing to the next round, so last nights 4-3 Dodgers win over the Washington Nationals was riveting on its own merit.
With the win, the Dodgers break a string of first-round losses and ace Clayton Kershaw got some playoff redemption, winning two games and saving the clincher with some crucial relief work in the ninth.
Throw in the fact that two Black managers have never met each other in the playoffs in baseball history and the perspective of last nights game — which seemed like another normal, nail-biting playoff game to most — was actually a watershed moment in baseball history.
Under the leadership of rookie skipper Dave Roberts, LA moved four games closer to fulfilling Magic Johnsons promise when he took over the team, of delivering Dodgers fans their first World Series title since Kirk Gibson and Tommy Lasorda did their world title shimmy in 1988.
(Photo Credit: Los Angeles Times)
It was a moment captured in history.
Two brothers on the FS1 split-screen camera in leadership positions. The Dodgers had taken a 4-1 lead in the top of the seventh inning. In the bottom of the inning, the Nats answered with a two-run homer by pinch hitter Chris Heisey to pull within 4-3.
Roberts was leaning on the railing, drenched in his Dodgers blue cap, coat and sporting a calm and concentrated blank look on his face. OG skipper Dusty Baker stood with his legendary hoody on and a multitude of objects moving in and out of his mouth from what appeared to be chew, to his traditional tooth pick, to whatever else the 20-year vet chose to help him get through and make shrewd decisions.
(Photo Credit: thinkbluela.com)
The mixing and matching of the batters and bullpens began. The cameras captured the aura of the final two innings of Thursday nights NLDS clincher, but the distinguished announcing team featuring play-by-play guru Joe Buck and MLB Networks Harold Reynolds set the historical mood and moment.
Together they painted a picture and explained the lineage of black managers, mentioning that a week ago this month, 42 years in the rearview, Frank Robinson became the first black manager in MLB history. Reynolds told a story about Robinson's first game as player-manager. He pinch-hit himself and hit a home run.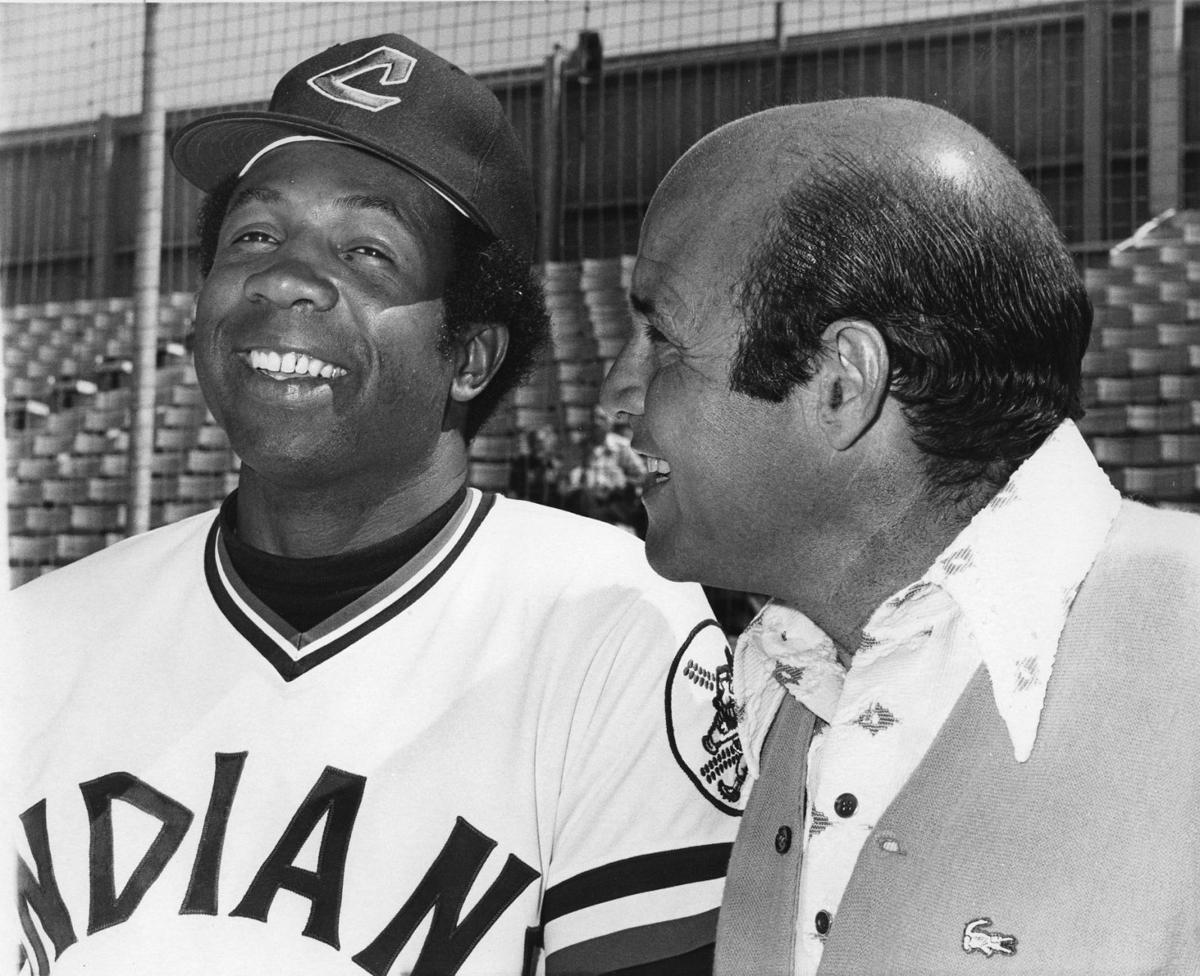 (Photo Credit: tucson.com)
Thats not too long ago.
Reynolds spoke of Dave Roberts the player who stole 243 bases in a 10-year MLB career from 1999-2008. Reynolds marveled at Roberts proclivity as a base stealer — a lost art in the game. Reynolds also commended Roberts ability as a novice skipper to switch from conventional to creative when needed, particularly with his bullpen.
(Photo Credit: bostonherald.com)
Roberts came in and immediately had to accept the past failures and pressures of managers who proceeded him. There was no clean slate for the 44-year-old rookie. Just an opportunity to take a talented roster to the top of the MLB totem pole, if he has the brass to get it done.
With no tomorrow if they lost on Thursday, Roberts made a gutsy, non-conventional move by bringing in his ace pitcher to finish off the game. Its the kind of move he has to be able to make in pressure situations. If the Dodgers fail, team execs have no qualms with firing him and getting someone else to justify the mountain of money that Magics ownership team invested.
Roberts had to match wits in this series with a guy who is 17th on the all-time managerial career win list, a guy who wrote the book on being black and climbing the ladder of success in baseball. Baker played 19 years and has managed for another two decades. His knowledge of the game runs deeper than the Pacific Oceans Mariana Trench.
Those final two innings were classics. Dusty needed one of his big guns to come up with a huge hit, but it didnt happen. The OG was once again bested in an elimination game.
This time, by a young manager who probably used Bakers career as a blueprint for his own. Roberts was firm with his pitchers. He made moves with confidence and assuredness. It was like he took the vet to school.
For years, Baker has been the lone, consistent black manager in MLB. Others have come and gone, but he has staying power. Hes also never won a World Series ring. In fact, just one African-American skipper in history has a ring to floss.
Cito Gaston managed the Toronto Blue Jays from 1989 to 1997, and again from 2008 to 2010. He was the most successful skipper in team history and oversaw the golden years of Blue Jays baseball. Gaston navigated Torontos dynasty to four American League East division titles (1989, 1991, 1992 and 1993), two American League pennants (1992 and 1993) and two World Series titles (1992 and 1993).
(Photo Credit: thestar.com)
So Roberts is just getting started and knocking off the boss Dusty Baker is part of any young warriors rise to the top. Baker gave LA its props, but he questioned the moves of young Roberts and hinted that the young gun would come to regret the after effects of those moves in the next series.
They won the war, Baker said in the postgame press conference,but youll see the effects of Jansen (pitching three innings for the first time) and Kershaw (being used out of the bullpen) when they play the Cubs.
We'll just have to wait and see who is right.