Aaron Murray was selected over Johnny Manziel and AJ McCarron for the SEC coaches preseason all-conference team.
Pittsburgh Steelers coach Mike Tomlin says RB Le'Veon Bell's injury is not serious.
A grand jury in Massachusetts indicted Aaron Hernandez on first-degree murder charges.
A league source says the competition between Nick Foles and Michael Vick was not close.
Former NFL player Ronney Jenkins says he feels the effects of CTE eating through his brain.
"My mood has changed," said Jenkins, 36, a soft-spoken former running back who played for several teams, including the San Diego Chargers. "Sometimes I think I'm going crazy."
Mohamed Massaquoi signed with the New York Jets.
Tracy McGrady says Kobe Bryant was the toughest player he ever had to guard.
Metta World Peace says he will fight for New York.
Check out highlights from the 2013 Sprite Slam Dunk Showdown.
Tiger Woods has hailed his 2013 season as a "great season."
David Ortiz came to the defense of Alex Rodriguez, saying he didn't like Ryan Dempster plunking him.
Dice-K signed with the New York Mets and will join the rotation immediately.
Cal Ripken Jr. says he's "curious" about managing.
Landon Donovan says he would like to finish his career with the LA Galaxy.
President Obama announced his new plan to lower the cost of college tuition, including a new system for rating colleges that takes into account graduation rates and unemployment rates.
Spike Lee's Kickstarter-funded film will be called Da Blood Of Jesus.
Juicy J offered a $50,000 scholarship to the best female twerker.
Drake reveals dual album covers for Nothing Was The Same.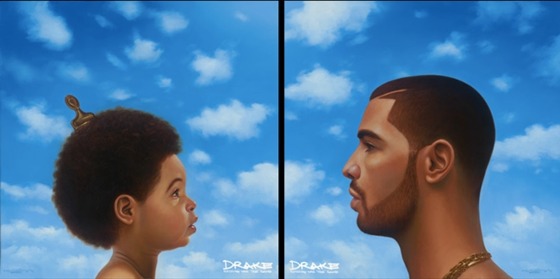 Wale made a song for RG3.
Earl Sweatshirt performed Doris in London. Tyler showed up as well.