One of The Shadow Leagues most popular competitions in our Versus series versus was the Vince Carter vs. Michael Jordan competition for best all-time dunker. It ran almost a year ago to the day and was very heated. Folks from all over chimed in to give their opinion.
Versus: Vince Carter vs. Michael Jordan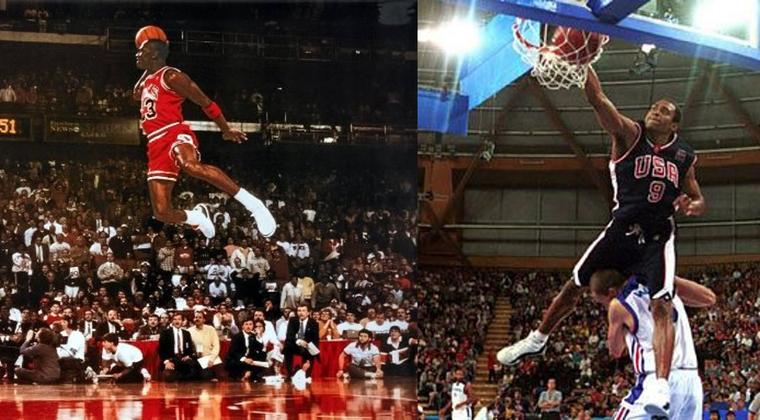 Ultimately Carter was anointed as the greatest dunker of all-time and hes still building on that legacy at the age of 40. We must give props to vince Carter "AKA" Vinsanity "AKA" Half-Man, Half-Amazing, the dunking machine who singlehandedly elevated the art of in-game posterization and entertainment over a career that is coming up on two decades.
The Memphis Grizzlies forward eclipsed another transcending pioneer in Hall of Famer Allen Iverson for 23rd on the NBAs all-time scoring list in Wednesday night 95-91 loss to the New Orleans Pelicans.
The North Carolina alum had tied Iverson with a couple of free throws, but dropped a three-pointer with 48.5 seconds left to pull the Grizzlies within one.
The dudes body is in unprecedented condition, he never lost his springs and is now one of seven players in NBA history with 20,000 career points, 1,400 career steals and 800 career blocks.
Carter has amassed 24,371 career points while playing for six teams during his career and says he has a few more seasons left in him. In another 132 points Carter will surpass Ray Allen for 22nd place on the coveted list.