Serena Williams is at the French Open, but as a spectator because shes pregnant with her first child. The owner of 23 Grand Slam singles titles is chilling as the spotlight switches to her older sister, rival, mentor and best friend Venus, the legendary, battle-tested veteran who is is playing at Roland Garros for a record 20th time.
Venus Williams turned professional on October 31, 1994, at the age of fourteen. In 1998 she won the first WTA singles title in family history, but Serena hit the scene that same season and Venus would forever live in the shadow of her younger sisters superior athleticism, strength, desire and greatness, going 11-16 all-time against The GOAT.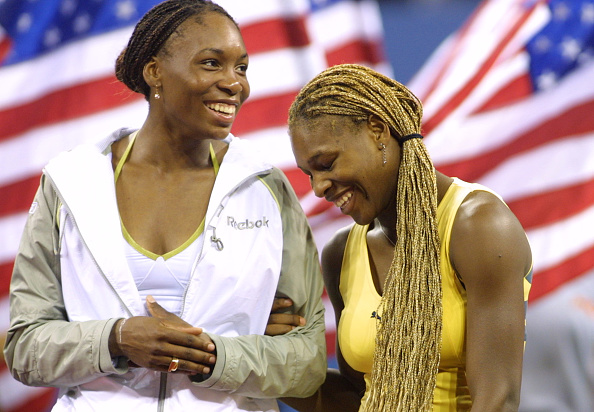 From the beginning, Venus has been the guinea pig, the pioneer, the inspiration and model for her younger sister who chased Venus extraordinary jewels and carved out a career as iconic as any athlete in any sport.
"She's the only reason the Williams sisters exist," Serena said of Venus, "inspiring me to be the best player I can be."
On Thursday at the French Open, a rare major that Venus has never won, she got off to a sluggish start but quickly found her range to beat Kurumi Nara of Japan 6-3, 6-1 and reach the third round.
The 10th-seeded Williams, a runner-up to Serena in Paris in 2002, trailed 3-1 in the opening set,but then won seven consecutive games.
Serena is the Michael Jordan of tennis, so Venus can be considered the Dr. J.
Venus was the older sister who initiated the powerful and mythical Williams tennis legacy; ingesting, enduring and then bringing credibility to father Richards controversial style. Serena studied her older sisters blueprint. Then evolution, an obsession with winning and incomparable talent and athleticism did the rest.
By the late 2000's Serena was on a planet by herself.
As the years have passed, Serenas celebrity, outgoing personality and tennis exploits have made her one of the worlds most respected and accomplished athletes. Venus, much more reserved and a bit more accepting of defeat in the larger scheme of life, will still go down as a Top 5 all-time women's tennis player.
Folks tend to forget that. Thats why its cool that Serena is sitting this one out. That eliminates the sister rivalry that they both hate so much and the medias been feeding off since the '90s. Also, Venus, who is in the twilight of a star-studded career, can get her proper shine without the looming but unoffensive shadow that Serena inevitably casts.
Venus is no joke. Shes a seven-time Slam champion, with two US Open's and five Wimbledon's in her trophy case. She has slayed a laundry list of great tennis players over her uniquely transcending 23-year career.
Williams turns 37 next month and has had a late resurgence in a career, which appeared to be on its last legs a decade ago, as far as her being an elite player. But Venus reached her 15th Grand Slam final in January nearly eight years after her 14th, losing the Australian Open to – who else – Serena.
This season, she was ranked No. 11 in the world in singles as of February 2017. In the past, shes been ranked World No. 1 by the Women's Tennis Association on three occasions, for a total of 11 weeks.
Her 49 singles titles rank second to Serena among active players on the WTA Tour. Williams has played in the French Open more than any other woman, but has only gotten past the quarterfinals once when she lost the 2002 final to her younger sister.
The conditions are perfect for the often overlooked Williams sister to win her first French Open in the twilight of her career with her sister rooting her on from the stands.
Venus has sacrificed a ton of herself in order for Serena to fulfill her potential. That withstanding, Venus has managed to garner enough accolades to warrant some fanfare and a moment alone in the sun.
Its the perfect ending to Venus unselfish, undeniably dope and underrated career.