While the haters hate and act as if Chef Curry starting an NBA All-star game over Russell Westbrook is some unsettling poison that is shaking the league to its core and undermining everything sacred about hoops, the best shooter this game has ever seen (and that aint the hyperbole thats spewed everyday on various competing social media and corporate media outlets) continues to move up the ladder of success and wet jumpers. He is about to surpass his slick-shooting daddy, Dell, with yet another all-time aerial accolade.
In addition to his many single-season marks for long-range dominance, Curry is shooting over 40 percent from trey land for the seventh consecutive season. This season's 40.4 % clip leaves him one season behind his sharp-shooting pops who did it for eight straight campaigns (but with much less attempts) and all-time leader Steve Nash. The back-to-back MVP winner shot over 40 percent from three-point territory in 11 consecutive seasons.
Consistency is the mark of a great shooter and it doesnt get much better than the top three slingers on this list.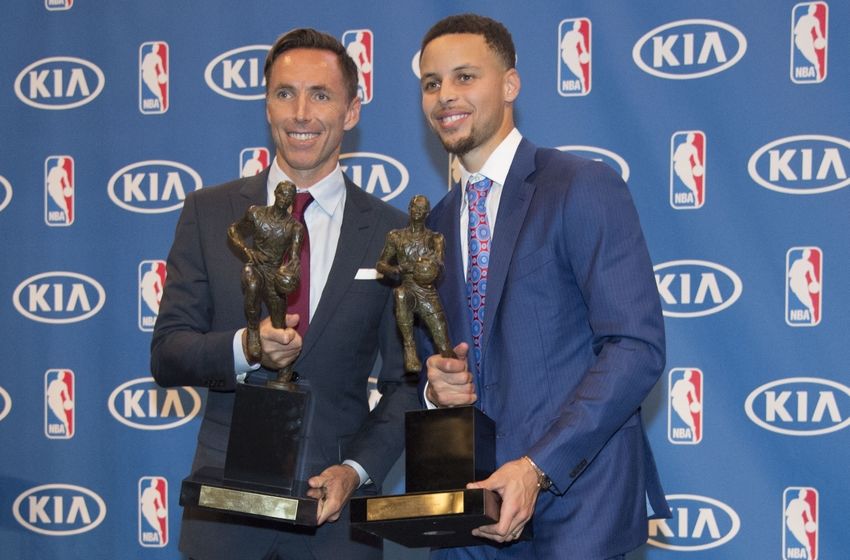 Nash was a beast in every sense of the word and truly one of a kind.
Dell Curry wasn't a superstar, but his long-range repertoire was prolific and he passed his aerial prowess down to his down to his son Steph.
Steph is in the midst of rewriting history and the definition of a "great shooter." He has changed the way kids play basketball and the way NBA teams execute offensively. His significance to the culture can't be overstated.
No. 4 on this list is a lethal eagle too. With six consecutive seasons of shooting 40 percent from three-point range, I had to give Kyle Korver some props too.