Steph Curry has won back-to-back MVPs and an NBA championship over the past three seasons. He has been the NBAs best player during that period. Hes also had one of the greatest three-year runs of any player in history as well.
People forget that sometimes. He reminded everyone while continuing to rewrite and help reshape NBA history one long range bullet at a time.
On Sunday, Stephen Curry led the Golden State Warriors to a 139-115 victory over the Washington Wizards with 42 points and eight assists behind 15-of-22 shooting from the field.
In vintage form, he drilled nine three-pointers on the evening and was uncontainable from deep. Chef Curry and The Potcookers were looking championship ready. The performance also marked Steph Currys second straight year of making at least 300 three-pointers.
The Steph Curry Golden State Era is a remarkable one. Dub Nation has racked up 203 wins altogether during the past three seasons, which ties the legendary Chicago Bulls for most wins in NBA history over a three season period.
Despite the unprecedented success, Chef Curry and the Warriors, who averaged 63.5 wins during that span may be a bit underrated.
While the Bulls also won three straight NBA titles from 1995-98, Golden States prolific winning in a league bursting with talent and skilled players should be highly appreciated.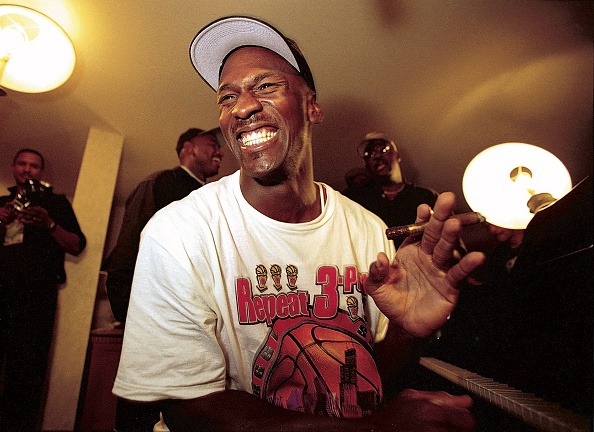 However, tastes change quickly in this fast-paced media mix where yesterdays caviar becomes todays catnip. And fans always want to see you do something more spectacular than before. When you set such a standard of excellence that Curry and Dub Nation have over the past three seasons, anything short of perfection doesnt have impact.
What Russell Westbrook and James Harden are doing is basically new. It hasn't been seen before. For whatever reason, we are seeing unprecedented box scores throughout the league. Its fresh like when Curry was hitting cats with a barrage of three-pointers from lands undiscovered and changing the way basketball is played from the youth level on up. Now we expect Steph to never slump and hit every shot.
Media analysts talk about him almost 80 percent less than they did when he was the NBA flavor of the month. Another player will emerge next season and become social media's new boo. It will never stop. I get that. Just dont forget about Steph. Hes still as good as it gets in the league and hes revolutionized the possibilities of jump shooting. Hes an immovable object when it comes to reviewing NBA history and the most influential players the league has ever seen.