With African-American players comprising just 7.73 % of Opening Day rosters, no one expects the MLB All-Star teams to be littered with brothers. However, after the All-Star balloting results came in it became clear that the most lit Black Knights in the game and the more popular African-American superstars are in the AL, where George Springer and Yankees rookie sensation Aaron Judge were voted in as starters.
The lumber launchers will also square off in the 2017 T-Mobile Home Run Derby against some other formidable sluggers like Dodgers rookie masher Cody Bellinger.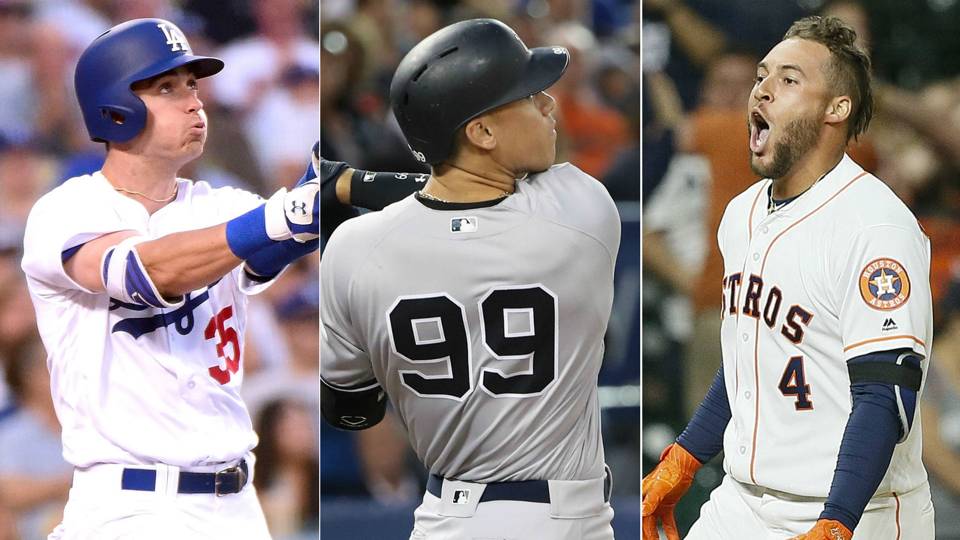 In addition to Judge and Springer, who have a combined 54 homers and a lot of frequent flyer miles on those bombs, last years AL MVP runner-up Mookie Betts (starting in place of injured Mike Trout) and Cleveland Indians outfielder Michael Brantley were named as reserves.
Brantley has successfully recovered from the two shoulder surgeries that kept him out of the 2016 World Series. Betts has Boston back in first place in the AL East. The five-tool, funkdafied baseball weapon is swinging a blazing stick and he's gunning for that MVP that Trout robbed from him last season. These dudes will be soul-patrolling the outfield at some point on Tuesday night at Marlins Park.
Michael Brantley played 11 games last year while dealing with a right shoulder surgery. This year he's going to the All-Star Game to represent the Indians.
The National League, historically known as the small-ball league where the rare skill sets of African-American players can be maximized, have no brothers starting. Pittsburgh Pirates second baseman Josh Harrison and last year's champion and hometown hero Giancarlo Stanton were named as reserves.
Giancarlo Stanton BROKE RECORDS at the 2016 Home Run Derby! Check out all 61 home runs! COMMENT Who is the BEST home run hitter in baseball? MORE #FullyLoaded at the MLB All-Star Game: http://bit.ly/29uMZNq SUBSCRIBE to Whistle Sports and check back to see more awesome sports videos in 2016!
Six brothers out of a possible 66 players isnt bad. Thats 9 % of the All-Stars represented by a group that comprises less than 8 % of league rosters. African-American base brawlers are not only captivating the fans and getting respected for their contributions to the game, but when they are given the opportunity to excel in baseball, an impressive percentage of them become Grade A prospects and future All-Stars.