Add winning the Australian Open while pregnant to the list of unduplicatable feats that Serena Williams has accomplished as a tennis player over the past two decades.
The 23-time Grand Slam champion has revealed that she is 20 weeks pregnant on Snapchat, captioning a photograph of her in a swimsuit with "20 weeks", before deleting the post.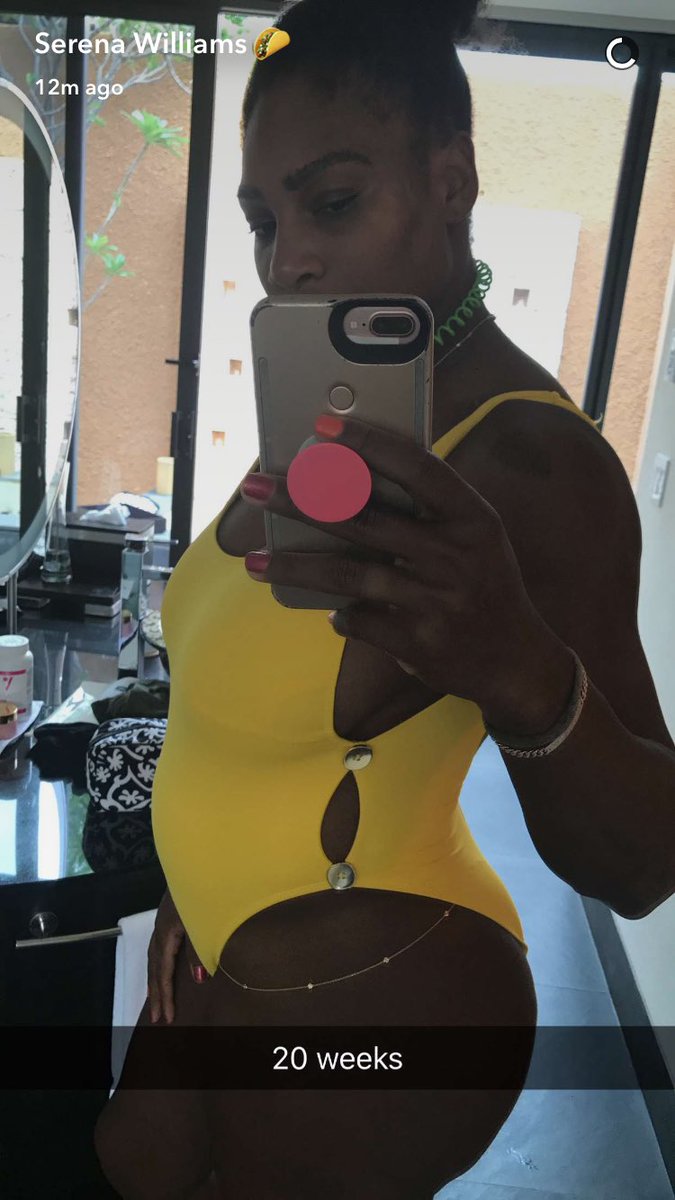 Shes such a tease.
The 35-year-old tennis goddess is engaged to Reddit co-founder Alexis Ohanian and will return to the world's No.1 spot on Monday.
She won the Australian Open in January and apparently was with child at the time. So not only does she continue to add chips to her iconic career, she continues to break barriers and defy myths about age, career longevity and performance capability while pregnant.
This is unchartered territory for most professional athletes playing at the highest levels of competition.
Amazing just doesnt cut it when describing Williams, who hasnt appeared on court since setting the years tennis majors calendar off with a "W" at Melbourne over her sister Venus.
As usual, Serena was battling an injury (this time a knee) but she was scheduled to return to the court next month.
Now it appears her future is up in the air as her baby will undoubtedly become first priority, and she has nothing to prove to anyone on the court.
Could we be seeing the last of tennis greatest superstar?