With all of the drama that has soiled New York fans on their once-beloved Knicks, The Shadow League reflects on the second anniversary of Anthony Masons death.
Mase, a homegrown product from Queens, NY who attended Springfield High School and electrified Madison Square Gardeb from his point-forward position while becoming a central cog in the Knicks success in the '90s, died on February 28th, 2015 at the age of 48 from congestive heart failure.
At the time of his death, NBA Commissioner Adam Silver said, "Anthony Mason exemplified perseverance for all players fighting for their chance in the NBA. NBA fans and players around the league admired his tenacity on defense and playmaking on offense."
Mason teamed with Patrick Ewing, Charles Oakley and John Starks to help the Knicks win the Eastern Conference in 1994 and reach the NBA Finals, where they lost to the Houston Rockets in seven games. His bruising 6-foot-7 body, physical play and versatility on both offense and defense epitomized Pat Rileys intimidating posture.
New York fans enjoyed the Knicks success back then with Mason dropping double-double seasons and displaying an unprecedented, diversified skill set for a guy with his size and build that hasnt been duplicated since. They made the playoffs every year he wore the uniform from the 1991-92 season to the 1995-96 season, before he moved on to Charlotte and averaged a career-high 16.2 points and 11.4 rebounds per game.
Mase was a local cat whose persona and aura on the court represented the concrete jungle he was raised in, but he had a heart of gold and understood the grind. He didn't have a crystal stair to the league. He had to play overseas, in the park tourneys and in developmental pro leagues before getting his crack at the big time. He rocked designs in his hair just like the hustler,s and walked the streets with trunk jewelry, pushing the most expensive whips and still coming back to the hood to attend events and spread love.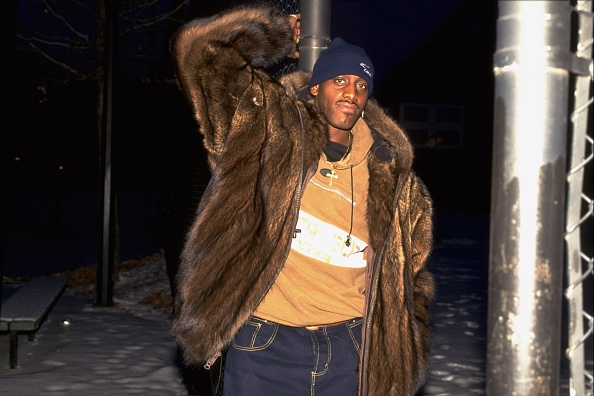 When the lights came on at MSG back in the '90s, every New Yorker felt a deeper connection to the team than just basketball. Mase was royal family, indoctrinated by the streets, society and schools that support the Knicks through thick and thin and once saw the team as a symbol of pride.
Lets remember Anthony Mason and his memorable and positive impact in a 13-year NBA career built on guts, glory and New York City-style hoops.