Looks as if Donald Trump is already offending deceased war heroes, highly respected NFL icons and their families.
Almost every football fan knows or should know the patriotic story of former Arizona Cardinals safety Pat Tillman. In May 2002, eight months after the September 11 attacks, Tillman turned down a contract offer of $3.6 million over three years from the Cardinals to enlist in the U.S. Army.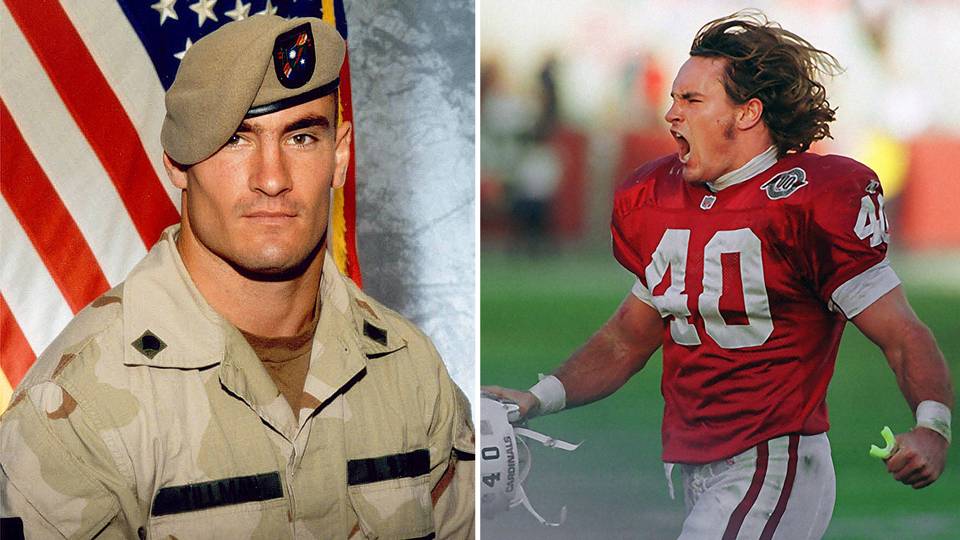 Tillman enlisted along with his brother Kevin, who relinquished an MLB opportunity, skipping out on a signed contract to play for the Cleveland Indians. In September 2002, they completed basic training together and by April of 2004, Tillman was shot dead in Afghanistan from what later was determined as friendly fire.
To this day, Tillmans selflessness stands as an example of what a true American hero is. He died for the rights that many people, such as Tillmans widow, feel Donald Trump is set on usurping.
Marie Tillman is one of many devoted citizens of our great country who have expressed disappointment after Trumps administration imposed a temporary ban on travel to the United States from seven majority Muslim countries.
She posted a message on Facebook saying she was saddened by the executive order and adding that this was "not the country he (Pat Tillman) dreamed of, not what he served for and not what he died for."
Those are strong words coming from a diehard patriot who spends much of her time running the the Pat Tillman Foundation, which provides scholarships to military personnel and their families.
Its just another indication that the majority of people in the sports community feel that Trump is moving the country in the wrong direction.