The first annual NBA Awards is quickly becoming a YMCMB thing.
With hip-pop King Drake ready to host the inaugural show, its no surprise that Hip-Hops Black Barbie will also take the stage in front of thousands of privileged folk and lend her colossal star power to the event.
Nicki Minaj, whose career hasnt missed a beat since being lambasted in a freestyle by rapper Remy Martin of Terror Squad, will strut her 13-time Billboard award-winning stuff and bring her faithful following with her to an event that already features the Sports Emmy Award-winning Inside the NBA studio team of Ernie Johnson, Charles Barkley, Kenny Smith and Shaquille ONeal, along with the leagues biggest stars and celebrity presenters.
Its sure to be a modern day, all-encompassing Urban Extravaganza packaged in one evening in New York City at the Pier 36 on June 26 at 9pm. Major players in the exclusive world of sports and entertainment will be in attendance and with the addition of Niki Minaj, every woman in attendance just decided to step up her wardrobe game.
We saw how she rocked The 2017 Billboard Awards in her uniquely and explicitly acceptable way.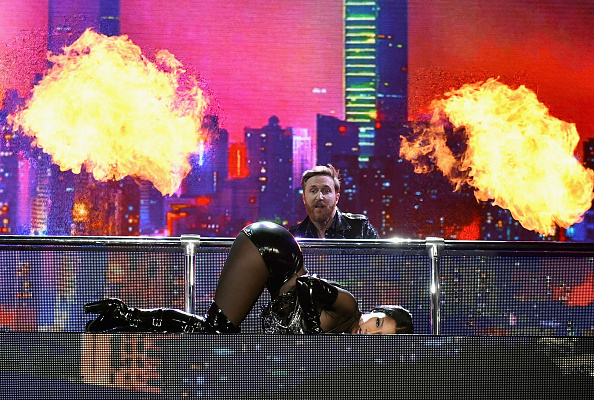 Can't wait to see what she has in store for a show that is sure to be a ratings buster.