On the 15th anniversary of the 9/11 attacks, more players in the National Football League have joined the national anthem protest that was sparked by San Francisco 49ers QB Colin Kaepernick during the preseason.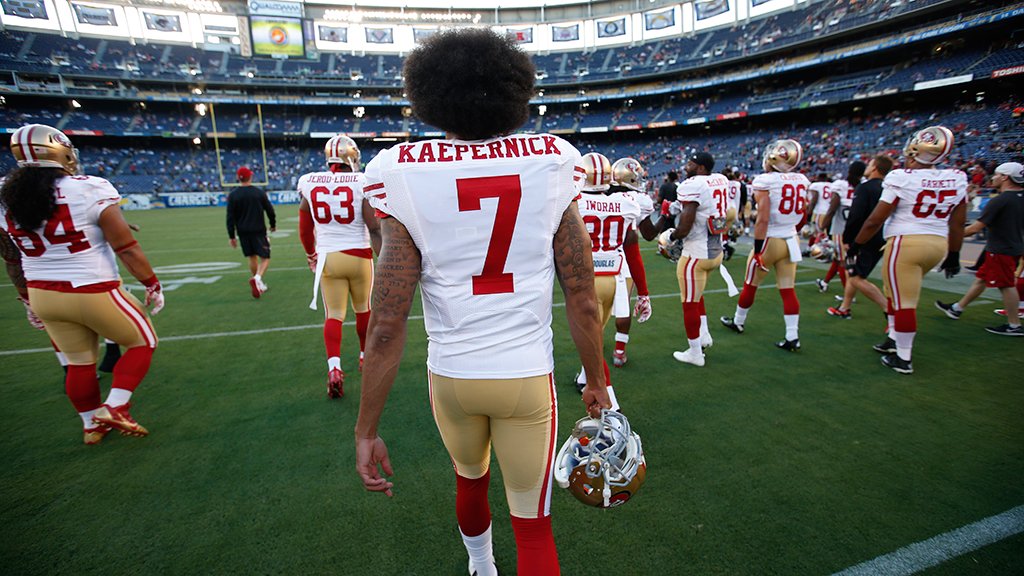 (Photo Credit: Sydney Morning News)
We should have all seen this coming when Denver Broncos linebacker Brandon Marshall took a knee during the anthem at the season-opening Thursday Night Football contest versus the Carolina Panthers last week.
A headline in the Wall Street Journal read "NFL Protests Aren't Widespread", but considering there were no protests of this sort just one year ago, the WSJ's myopia is indeed apparent. But, to some extent, aren't we all? We can only respond to what our life's experiences compel us to.
I think this means the protest is growing. pic.twitter.com/AXIl8AxDs0

Shaun King (@ShaunKing) September 11, 2016
Kenny Stills, Michael Thomas, Arian Foster and Jelani Jenkins of the Miami Dolphins took a knee during the playing of the Star Spangled Banner, as did Devin McCourty and Martellus Bennett, Jurrell Casey, Wesley Woodyard and Jason McCourty of the Tennessee Titans.
Kansas City Chiefs cornerback Marcus Peters raised a black glove adorned fist to the heavens, an ode to Tommie Smith and John Carlos' protest during the medal ceremony at the '68 Olympics in Mexico City.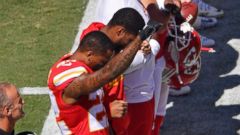 (Photo Credit: ABC News)
While no one jumped up and screamed 'All Lives Matter' at any point during the games of the first week of the NFL season, the majority of the players from the Seattle Seahawks and the Kansas City Chiefs locked arms in what they say was a "show of unity". But an "All Lives Matter" retort by any other name is still a retort.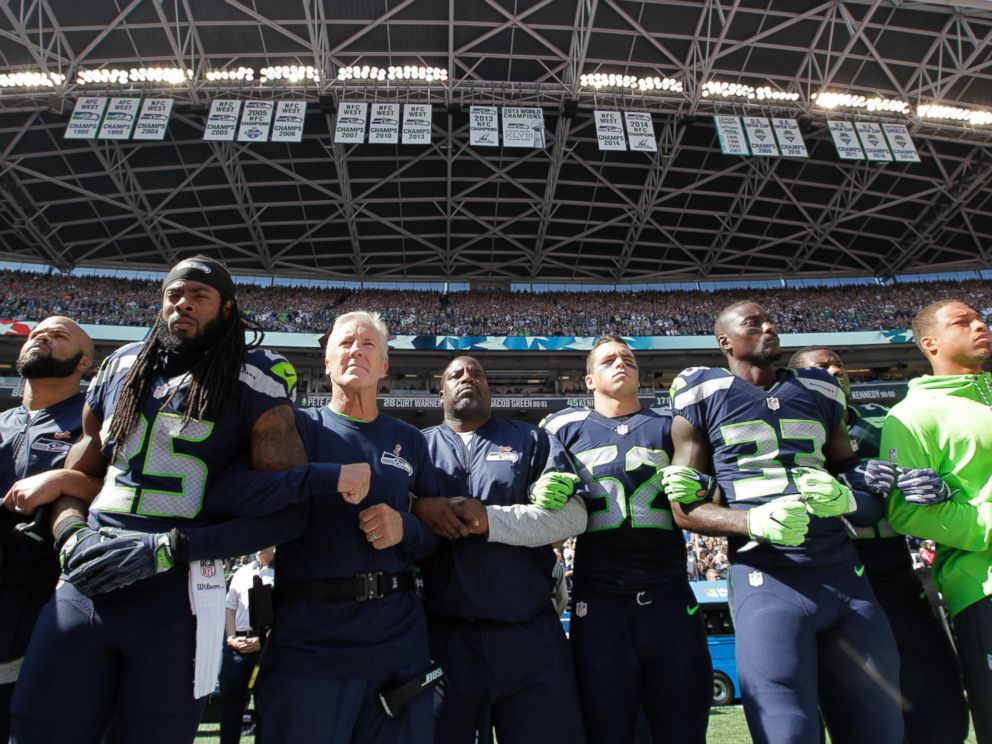 (Photo Credit: ABC News)
As I wrote this piece, the television blared in the background and I heard a cable sports network talking head ask whether national anthem protests are becoming a bit much. It jarred me from my activities in its ridiculousness.
You know what's a bit much? Racism.
No matter how we feel about these protests, it appears the cat has already been let out of the bag as high school football players from across the nation, both black and white, took a knee to protest this country's legacy of oppressing and marginalizing people of color.
For me, nothing elicits more feelings of patriotism than witnessing countrymen uniting with others of different backgrounds to bring attention to the fact that the United States has not lived up to its constitutionally stated mandate, and demanding that it does so.