A day before what would have been Phife Dawg's 46th birthday, the intersection of Linden Boulevard and 192nd Street in Queens, NY was renamed Malik Phife Dawg Taylor Way.
A founding member of one of the dopest, smartest and flavorful Hip Hop groups ever, A Tribe Called Quest, Phife passed away unexpectedly in March due to diabetes-related complications.
Tribe shot their classic Check The Rhime video, which Q-Tip intros with, "Back in the days on the boulevard of Linden, we used to kick routines and the presence was fittin'…", at that intersection.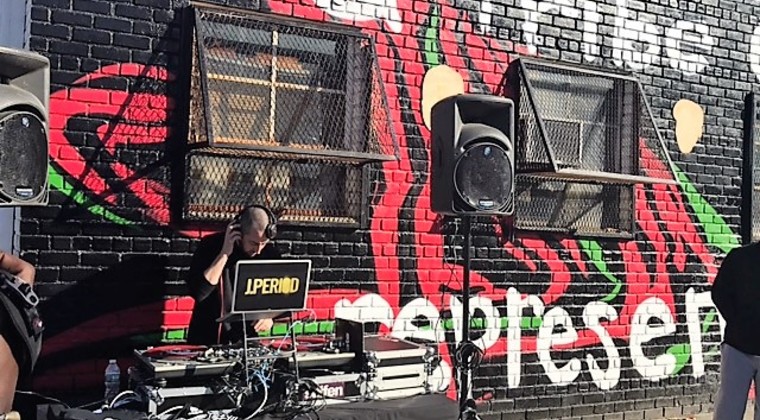 (Photo Credit: Gerard Charlot)
Tribe fans could not help but get emotional watching Saturday Night Live last week when Tip, Ali Shaheed Muhammad and Jarobi blazed their new songs We the People and 'Space Program' alongside special guests Consequence and Busta Rhymes, from their first new album in 20 years, We Got It From Here…Thank You For Your Service, with a banner of Phife between them.
When Phife's verse on We the People dropped, a mural of him dropped down from the ceiling during the live performance. Listen to Jarobi and Tip's interview with NPR right here to learn more about how the album came together and what their plans for the future are.
Today's ceremony honoring Phife with his own street in Queens, which was sponsored by Councilman Daneek Miller, included a diverse group of fans, family members, fellow Hip Hop artists, and musical historians, who spoke about Phife and Tribe's impact on their individual lives and the larger musical culture.
(Photo Credit: Gerard Charlot)
Phife Dawg was a friend of ours here at The Shadow League, and today we celebrate our gifted fallen brother, whose work will forever make you bop your head, laugh, think, and say, "Damn! Phife was niiiice."
No one was more adept at dropping sports references in their rhymes, like "Brothers front, they say the Tribe can't flow, But we've been known to do the impossible like Broadway Joe, so…"
(Photo Credit: Getty Images)
If you make your way out to Queens, make sure you step on that hallowed ground at 192nd and Linden and pay some respects to the 5-Foot Assassin. We miss him, and whenever the time comes to decipher with a cipher, we'll always push it along and put one up for the Phifer.