The Giants Boat Crew, "AKA" Bieber's Boys In Blue, received most of the blame for the G-Mens 38-13 blowout Wild Card loss to the Green Bay Packers. Aaron Rodgers got the rest.
However, Giants All-Pro safety Landon Collins appeared on a local New York radio show on Wednesday and basically dismissed all hyperbole and got to the facts of the matter from a football player with eyewitness accounts of the entire situation.
While on the radio Collins was asked to respond to a Tweet made by the RnB sex symbol during the game as the Giants floundered deeper into oblivion.
@TreySongz "DB's weren't on the yacht. Just a lil FYI"
It was no doubt a shot at the porous play of the Giants secondary in the second half and a defense of Odell Beckham Jr. and his Boat Crew Boys, who were looking suspect at best.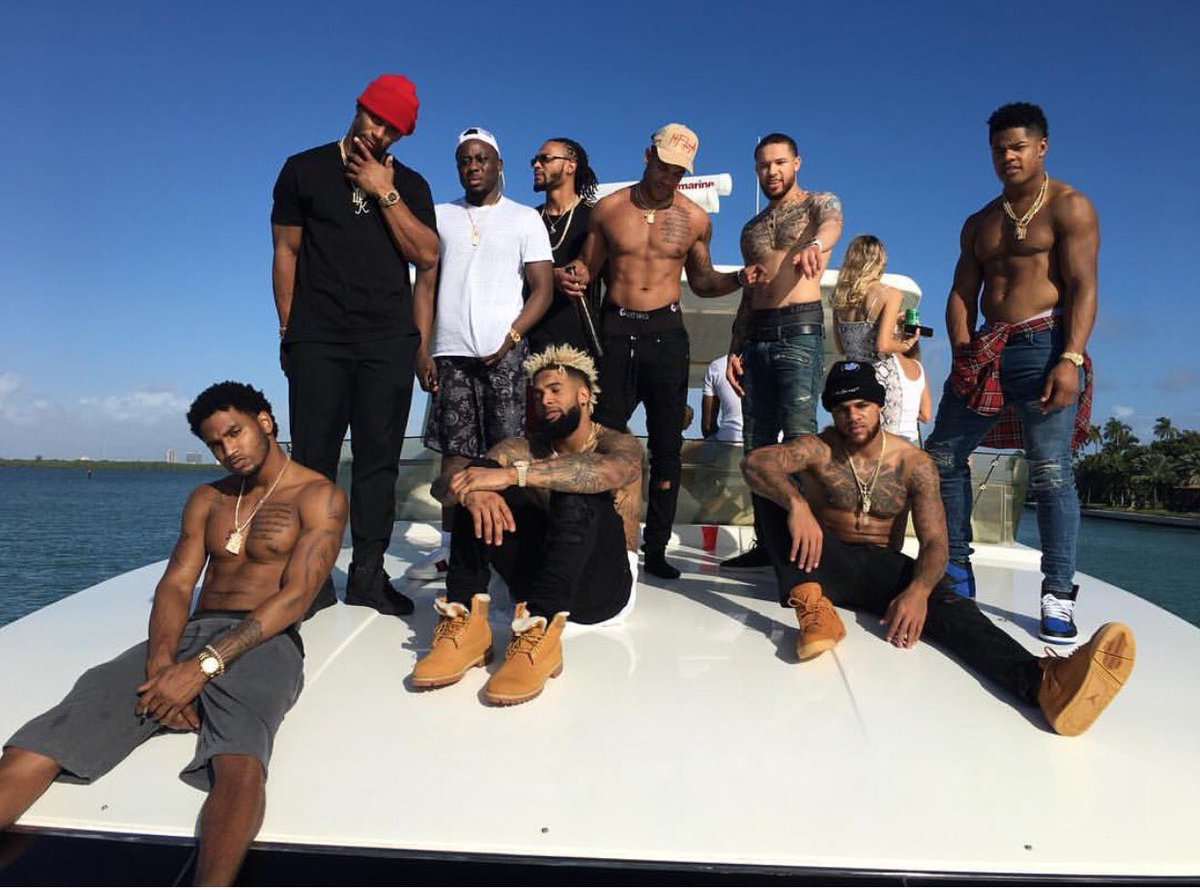 Collins says that the entire secondary was invited on that now infamous boat with Trey Songz a week prior to the teams playoff loss.
We just decided not to go…," he said. "We went and did our own thing. We just didnt post it on social media.
Collins went on to say that the players were entitled to do whatever they wanted to do on their day off and everyone was at practice and meetings that following Tuesday focused and ready to attack the goal.
He says the team briefly spoke on the subject and moved on, but the media furthered the drama, which of course came to an explosive head after the loss to Green Bay in which the entire receiving corps played like playboy bunnies rather than hardbody football bandits.
"That's where it backfired and hurt us," Collins said.
As far as Rodgers is concerned, Collins says the All-Pro QB's play wasnt any better than when the Giants faced him earlier in the season and lost a close game 23-16.
Collins says everything changed when Dominique Rodgers-Cromartie went down. DRC is probably the most important veteran cog in that impressive Giants secondary. Collins said that when DRC came up lame, everyone basically had to play out of position, which rendered useless the effective defensive scheme that had kept Rodgers at bay throughout most of the first half.
When you dont have the right players at the right positions…, Collins said, (it defeats the effectiveness) of the scheme.
Rodgers definitely benefited from DRC going down, but thats football.
Collins just wants to alleviate some of the heat his teammates on the other side of the ball are catching and bring some on-the-field perspective to a game that was marred by a social media attack on some young guys who made a mistake, but was ultimately decided by a compromised Giants defense and an opposing QB who can smell and eliminate a wounded dog walking 100 yards away in the back of the endzone.