James Harden is nursing a wrist injury and probably could use some time off before the playoffs. You could see him wincing and favoring it during Tuesday's game while struggling through some inconsistent shooting despite scoring 32 points. However, Harden says he refuses to rest. He thinks playing in every game should matter in the MVP voting.
In fact, Harden, who is second in the league in points and first in assists, took a shot at other MVP candidates who have not played in every single game like he and Russell Westbrook have.
Yeah, because youre not leaving your teammates out there to dry, Harden said Tuesday morning, before the Rockets game against the Warriors. For me, I worry about always having my teammates back and always being out thereIm going to have [my teammates] back and they know that they have mine as well. For the coaching staff and the fans, especially here in Houston, the front office, Im here to play."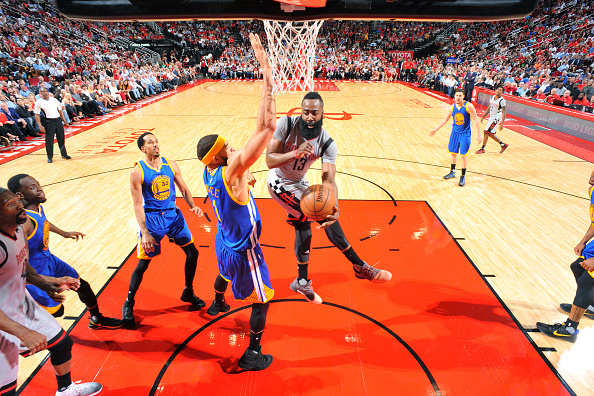 With his wrist injury clearly affecting him in games, basketball analyst Tim Legler suggests that Harden take a page out of Gregg Popovich and LeBron James Book of Preservation and rest for three or four games before embarking on this playoff journey.
Harden has a wrist injury on his shooting hand…Its difficult to finish shots and you constantly feel pain, Legler said. It affects you on defense too.
Legler says he had a similar injury and Harden needs to chill out and get right before the money games start. .
Legler attributed some of Hardens offensive struggles against Golden State on Tuesday to the ailing wrist. And while Hardens insistence on playing every game is an admirable old school quality, Legler is right when he says that its more important for Houston to roll into the playoffs with Harden at 100 percent than for Harden to gut through something that could be remedied in a few days.
Every player is built differently though, and Harden thinks his ability and willingness to play through injuries should be a huge factor in the MVP voting and he knows his team, which sits 6 1/2 games behind the Warriors in the Western Conference, is stronger with him on the court.