The Boston Celtics havent had a white superstar since Larry Legend was doing his thing and going head up with Magic Johnson and some of the greatest players in NBA history.
If you think about it,the NBA hasnt had a white American star that was an Alpha dog on a championship team since…well, Larry Bird.
Here is a mixtape recapping some of Larry Bird's career in the NBA. About the NBA: The NBA is the premier professional basketball league in the United States and Canada.
Gordon Hayward is probably as close as it gets and his visibility was at 0 while balling in Utah the past seven years. Thats like playing on another planet as far as national interest goes.
Hayward, considered by many to be the top available free agent in this summers class, broke the hearts of Utah fans on Tuesday, announcing with an essay on The Players Tribune site that he will sign with the Boston Celtics and his former college coach, Brad Stevens.
This was a life-changing decision for me and my family, and something we took really seriously, Hayward wrote. And from the very start of this process, one thing stood out as important: I knew that I wanted the fans and the organizations to hear my decision directly from me. After seven years in Utah, I have decided to join the Boston Celtics.
Now, the NBA has a much-needed white superstar in a legendary basketball market. In a league that is 80 percent men of color, a white superstar is a cherished commodity. He will quickly become the teams most popular player and expect Haywards jersey sales to skyrocket. Hayward and Isaiah Thomas will become one of the most beloved backcourts in the league. Shifting from the guard-infested West to the Eastern Conference will also boost Hayward's profile.
Gordon Hayward top highlights and plays in this mix Song: MADEINTYO – Skateboard P If you enjoyed make sure to subscribe and leave a like.
If the Celtics wanted to make themselves better this offseason, they accomplished that by drafting Jayson Tatum, who hit a game-winning shot in his first Summer League game and by adding a prolific scorer and shooter in Hayward, who was an All-Star for the first time last season, averaging career bests of 21.9 points and 5.4 rebounds.
Reports say Hayward tentatively agreed to a four-year contract, the last of those years being a player option, with a total value of around $128 million.
Hayward had some solid suitors including Miami, but going to the Celtics just made sense. Playing with Isaiah Thomas and alleviating some of Mighty Mouses huge offensive burden can only help a rising team who looks to defend its regular season Eastern Conference crown and close the gap on a salary-strapped Cleveland team.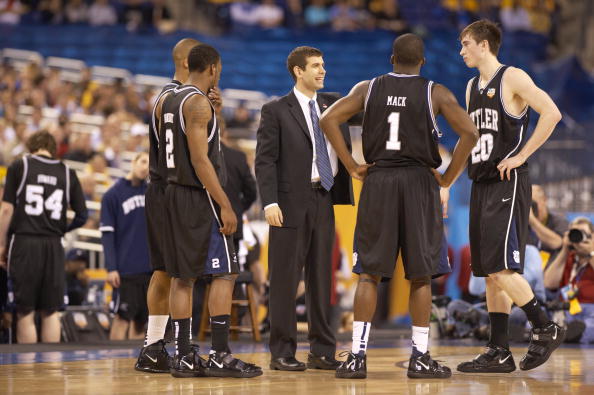 Haywards ties to Stevens and the lure of the Green and White was too much for Utah to overcome. Butler went to the NCAA championship game in back-to-back seasons under Stevens in 2010 and 2011, losing to Duke by two and then Connecticut.
They have reunited again under similar circumstances as they attempt to slay the Super Teams of the NBA.
Hayward will feel like he was burst out of a cannon when he hits the Boston hardwood, hears the roar of the crowd and begins to draw comparisons to Larry Bird with every big shot, nifty pass and three-point flush.
That unfinished business we had together, back in 2010, when I left Butler for the NBA…as far as Im concerned, all of these years later, we still have it: And thats to win a championship, Hayward wrote.
Haywards decision put a bow on a wild day of reporting that saw his signing with the Celtics reported by several sources and then discounted by his agent Mark Bartelstein, who told AP and many other outlets that Hayward was still going over his options.
Gordon Hayward of the Utah Jazz has been selected an All-Star reserve check out his Top 10 Plays of the season so far!
A couple of hours later and the deal was done.
This has been the toughest decision that Ive ever had to make in my life, Hayward wrote. This weekend has probably been the longest weekend of my life. And today well, today has definitely been one of the craziest days of my life. But I wanted to make sure that I got this right.
I was literally the last Jazz player left who played under Coach Sloan and I always took that as a lot more than just some piece of trivia, Hayward wrote. That was something that truly made me feel like a part of the fabric of this franchise. And that fabric is something that has meant a lot to me, ever since.
Indiana's second best all-time hooper, Gordon Hayward, shows that he deserves to be an All-Star. Dunking on, and blocking anyone and everyone he can. He also shows his premiere dribbling skills for a 6'8 Small Forward, and clutch ability to hit a buzzer beater in anyone's face. AKA New Age Larry Bird.
The Great White Hope has arrived in Boston and history says he couldn't have picked a better location.