Mike Brown made history as one of the few African-American head coaches to ever lead a team to the NBA finals when he reached the plateau in 2007 as a novice with the Cleveland Cavs, trying to handle the expectations and media circus surrounding his prodigy player and soon-to-be highly-coveted free agent LeBron James.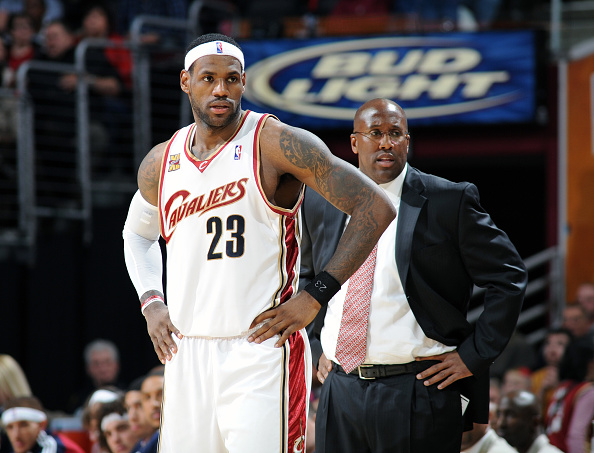 Brown led those Cavs teams to an average of 54.4 wins a season, five straight playoff appearances and back-to-back 60-win campaigns but came up short of a shiny ball. The narrative became "Anyone can win with LeBron James" and that Brown lacked the coaching acumen and experience to get Cleveland team over the hump.
As a coach, he shared the same shortcoming as LeBron; a lack of supporting talent. Brown, the most successful coach in franchise history to that point, was ousted after Cleveland was upset in six games in the Eastern Conference Finals by an aging Boston Celtics squad.
Please watch: "Why Prime Kobe was arguably the most UNSTOPPABLE legend ever" https://www.youtube.com/watch?v=LphAZVlKFAI -~-~~-~~~-~~-~- Download EVERY NBA game in HD! http://goo.gl/FJU58O Like, Comment, Share & Subscribe for more! 🙂 — FOR MORE FOLLOW ME: – Twitter https://twitter.com/gdfactoryclips – Facebook https://www.facebook.com/GDFactoryEntertainment – Write your request https://www.youtube.com/watch?v=rSpHtPgH4xQ The Boston Celtics sent LeBron James and the Cavaliers back to Cleveland to admire all of their regular-season accomplishments and ponder their future.
Bron secured himself an easier situation, eventually winning his rings and vindicating himself.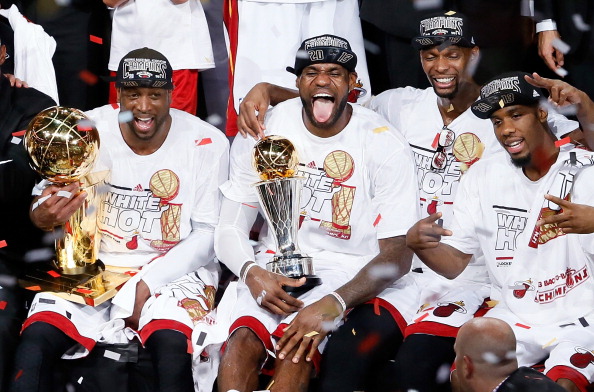 Brown further dampened his coaching legacy in the eyes of an uncompromising media when he succeeded the legendary Phil Jackson with the Lakers in 2011.
The Lakers acquired All-Stars Steve Nash and Dwight Howard, giving them a starting lineup of five former All-Stars with a combined 33 All-Star game appearances. Title hopes were high for the Lakers, but injuries, chemistry issues and a new offense led to Brown being fired after five games; the third-fastest coaching change in NBA history.
He tried to recapture his glory by returning to Cleveland in 2013-14, but the Post-Lebron Era was void of talent and fan support as Brown stumbled to a 33-win season before the Cavs gave him the boot again and made way for the second coming of King James.
If LeBron James come-up taught Brown anything, its that timing is everything.
Golden State Warriors' Andre Iguodala joins The Jump live from Oracle Arena to discuss coaching against the Cleveland Cavaliers in the NBA Finals, his history with LeBron James, and more.
Most of the NBA world felt that Brown might never get a head coaching job again, and when he agreed to become an assistant coach on Steve Kerrs Golden State staff and lend his defensive expertise and philosophies to a high-octane offensive juggernaut, it appeared as if he was taking a step backwards.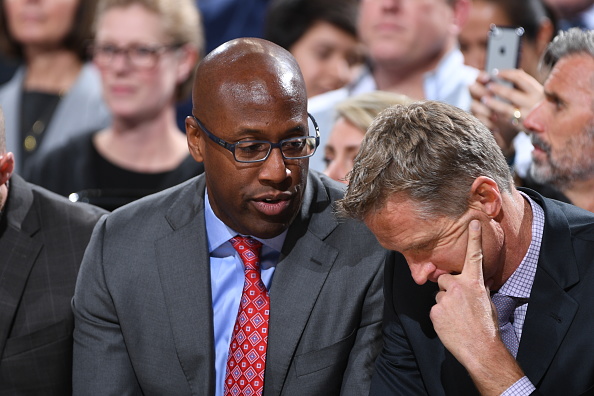 However, when Kerr went down with lingering repercussions from a 2015 back surgery and wasnt physically able to coach Golden State in these playoffs, Brown was handed the keys to the world championship kingdom.
It was the best thing to happen to Brown since being entrusted with a young LeBron James over a decade ago. No one made a big deal about Browns ascension to top commander because during Golden States record 73-win season, current Lakers coach Luke Walton coached in Kerrs absence and the team didnt miss a beat.
So Brown enters the mix with a public perception that says all he needs to do is roll the balls out on the court and not mess things up. Its a really different perspective than the one applied to LeBron James. Apologists have said that if LeBron loses to Dub Nations Super Team it wont hurt his legacy because they are a deeper squad.
If Mike Brown loses to a guy that people compare to Jordan, plus Kyrie and Kevin Love and a host of other former All-Stars, then he blew it. He was the coach who had the Super Team and his coaching ineptitude botched everything up.
It would almost spell the end of Browns future as a head coach, which was already on thin ice before this gift fell into his lap.
Win or lose, both he and Cleveland Cavs head coach Tyronn Lue will go down in the NBA history books as the second pair of African-American coaches to meet in an NBA Finals when they square off Thursday night at Oracle Arena for Game 1. Al Attles coached the Golden State Warriors against K.C. Jones and the Washington Bullets in the 1975 Finals
This go around, the wins will be attributed to Steve Kerr on a technicality, but that doesnt change how badly Brown wants a shot at this moment of vindication.
If Golden State wins, most folks will say "anybody could have won the championship with that 2017 Dub Nation Dynasty." That reality will stop Brown from being able to truly enjoy the fruits of coaching Golden State through this impressive championship run, but it wont stop Brown from enjoying his sweet victory and finally coming out on top in a situation that involves LeBron James.