Nike was one of the few companies that stuck with Tiger Woods during the fallout of his affairs and divorce, and are now close to re-signing Woods to "emphatically" keep him as the highest-paid athlete in golf.
Lionel Hollins was surprised when he was given permission to speak with other teams, saying the only team he'd like to coach is the Memphis Grizzlies. He also downplayed reported rifts during contract negotiations, though it is surprising the two side haven't been able to work out a deal.
Meanwhile, Terrell Owens is trying to get into professional bowling.
Antonio Cromartie says he spent $5 million in his first two years in the NFL.
Talks between the Atlanta Falcons and Richard Seymour have stalled.
Victor Cruz isn't doing a reality show and doesn't ever plan to appear in one, despite rumors to the contrary.
LeBron James put things bluntly about D. Wade and Chris Bosh this weekend as the Heat prepare for Game 7 against the Pacers, saying, "We can state the obvious: They're both struggling."
Bradley Manning dumped several intelligence cables to WikiLeaks three years ago and is currently standing trail for "aiding the enemy." He is facing the death penalty.
#Manning thought DoS embassy cables showed "how we dealt with other countries, that we don't always do the right thing" #WikiLeaks

— Ed Pilkington (@Edpilkington) June 3, 2013
#Manning defence: "he believed that if public had access to the information it would make the world a better place" #WikiLeaks

— Ed Pilkington (@Edpilkington) June 3, 2013
"Young, naive, but good intentioned" – Bradley #Manning's lawyer gives opening statement in his trial for being source of #WikiLeaks

— Ed Pilkington (@Edpilkington) June 3, 2013
US gov accuses #Manning of "aiding our adversaries" to "gain the notoriety he craved" #WikiLeaks Says leaking was massive & indiscriminate

— Ed Pilkington (@Edpilkington) June 3, 2013
Why if you haven't been paying attention to Bradley #Manning trial yet, you should do now guardian.co.uk/world/2013/jun… #WikiLeaks

— Ed Pilkington (@Edpilkington) June 3, 2013
A game-used Jackie Robinson baseball glove sold for $373,000 in an auction.
Brazilian wunderkind Neymar arrived in Barcelona to sign a five-year contract, forming a potentially devastating attack partnersip with Lionel Messi.
Rutgers AD Julie Hermann will visit campus this week.
New Jersey Senator Frank Lautenberg died at age 89.
Here are the 12 best Papoose meme's from Summer Jam 2013.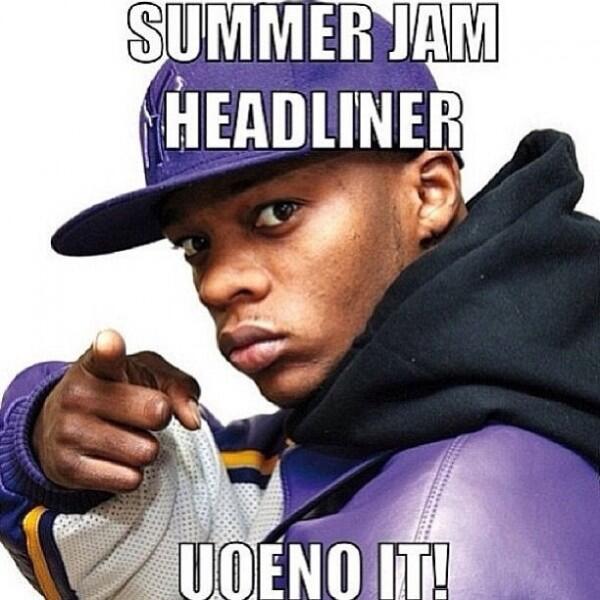 Marco Rubio says a few more dumb things.
Raekwon releases another track from his upcoming album, F.I.L.A., featuring Canadian singer Melanie Fiona.
Slum Village are preparing to release a new album on June 25, Evolution, and release this track, which isn't on the album, to get fans ready.
CyHi The Prince drops a video with Trae The Truth for "Round Da Corner" from his Ivy League: Kickback mixtape.