Here are some of the greatest Thanksgiving Day NFL games in recent memory. Without further ado, heeere we go!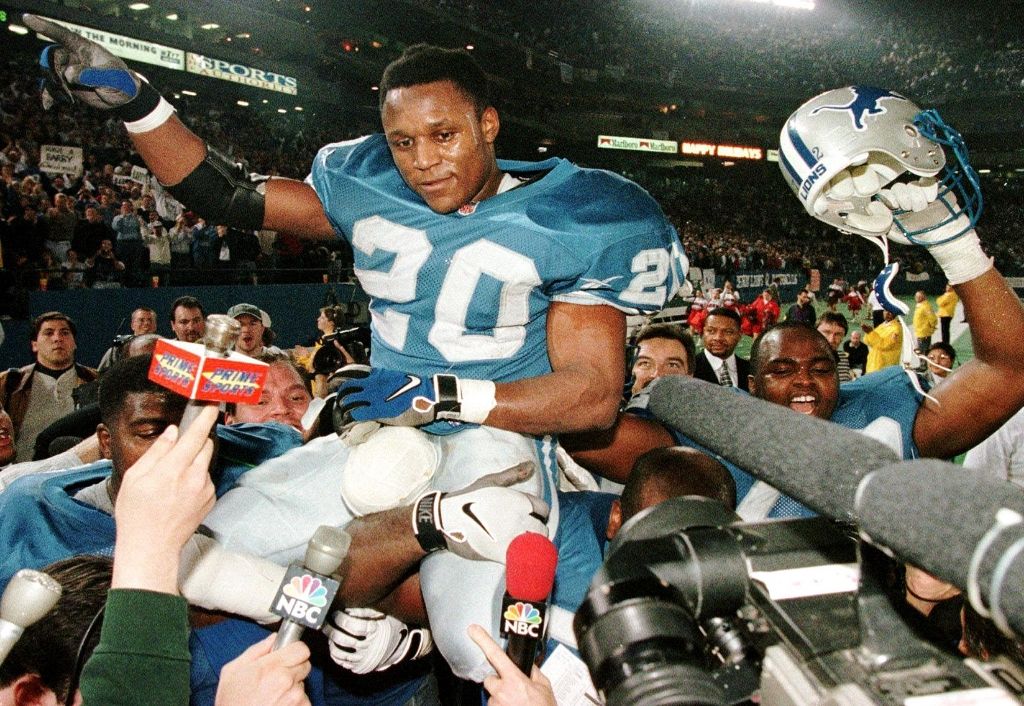 (Photo Credit: NFL.com)
Barry Sanders is likely the most elusive back I will ever see. The human video game could stop on a dime and change direction with such precision it almost defied the laws of physics. On November 27th, 1997, Barry Sanders made the rival Chicago Bears look like teddy bears as he scampered for 167 yards and three TDs as the Detroit Lions sonned the Chicago Bears 55-20.
(Photo Credit: NFL.com)
As a Philadelphia Eagles fan, I despise Tony Romo and his "What? Did I do that?" face. But you gotta give props where props are do. While his star is on the decline in Big D, he still is one of the most elusive pocket passers in NFL history. Romo put up 306 yards and five TDs in his first Thanksgiving Day game ever versus the Tampa Bay Buccaneers.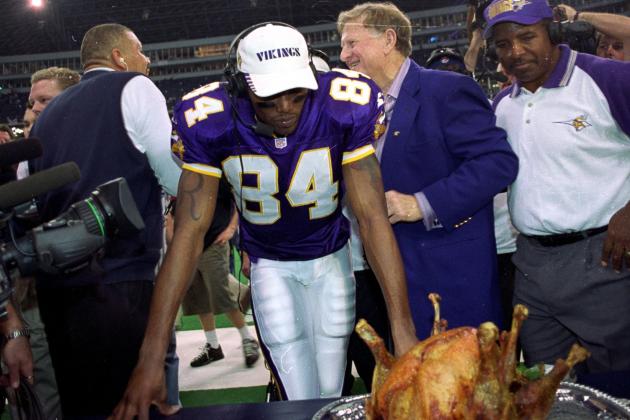 (Photo Credit: Bleacher Report)
When Randy Moss first came into the league, he it was almost like he was a comic book character. After every game I expected him to say 'I'm Barry Allen, and I am the fastest person alive.' I'm tripping? Okay, that's your right. But peep the ruggedness.
On November 26, 1998, Moss played against the Dallas Cowboys, the team he wished had drafted him in the first place. He only caught three passes, but each was for over 50 yards and each went for a touchdown. He finished with 163 yards and three TDs. Monstrous!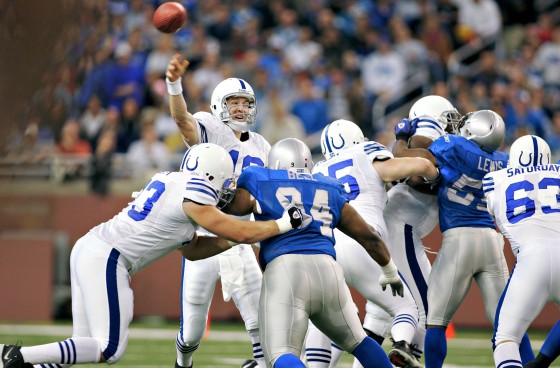 (Photo Credit: NFL.com)
The Detroit Lions were in a bit of a flux when the Indianapolis Colts played them at Ford Field on Thanksgiving in 2004. Peyton Manning wasn't going to let anything ruin the taste of his turkey and corn bread. We gotta sing this to the rhythm of the State Farm commercial. "Pey-ton Man-ning beat they ass….'
He was 23-for-28 passing and only had 236 yards, but the six touchdowns and no interceptions, as well as the 141.4 passer rating, were as delicious as yams and baked macaroni mixed together.
Enjoy your football, enjoy your turkey! Gobble, gobble!