As this Olympic Games, rich with unprecedented feats by women of color draws to a close, three African-American athletes made historic contributions in Rio de Janeiro, Brazil, thus immersing themselves in the Black Girl Magic so abundantly and emphatically on display.
On Wednesday Brianna Rollins, Nia Ali and Kristi Castlin finished 1-2-3 in the 100-meter hurdles to give the United States its first sweep in the event and its seventh podium blackout overall in the history of Olympic track.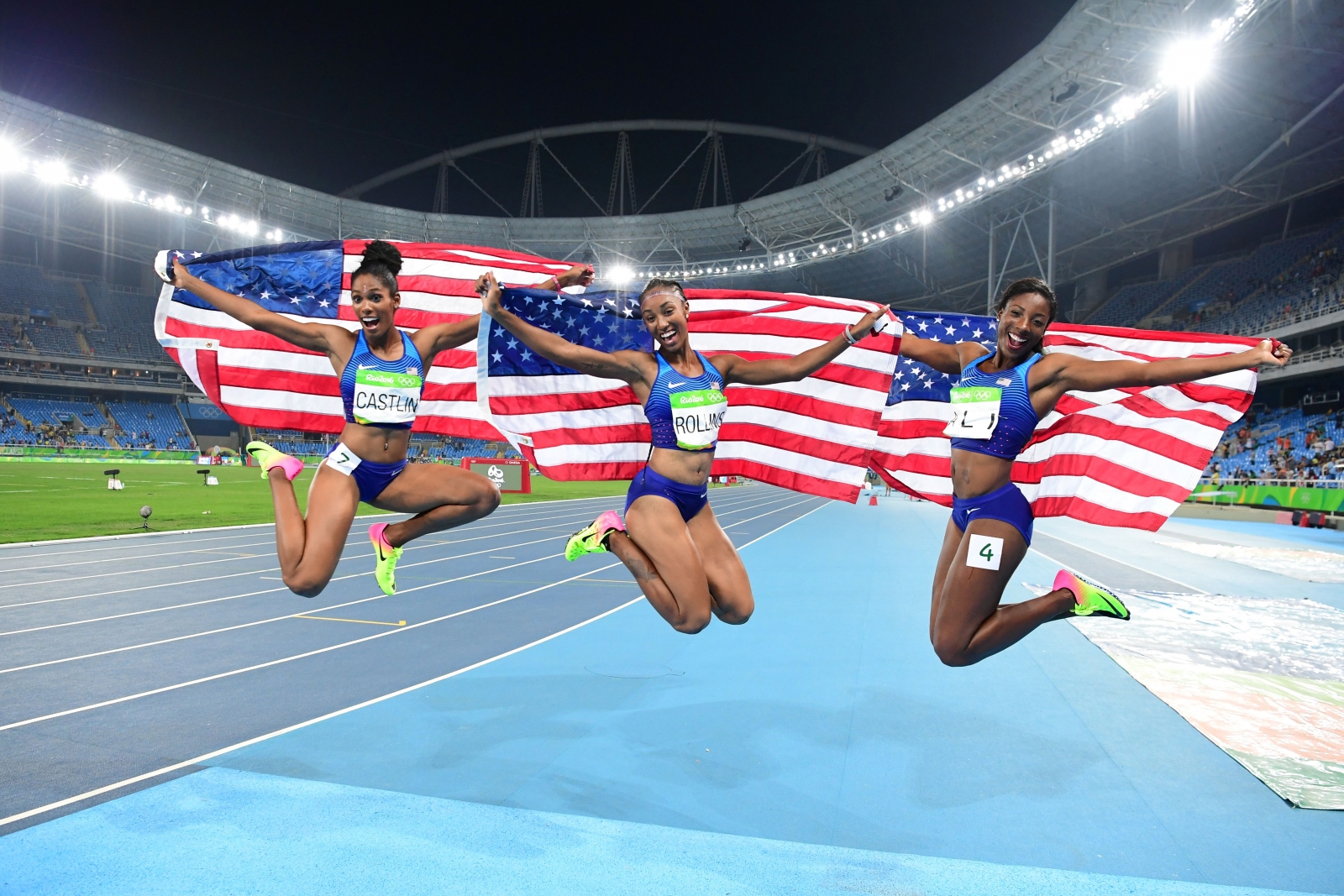 (Photo Credit: eonline.com)
It took Rollins just 12.48 seconds to cross the finish line in the womens 100-meter hurdles.
Sweeping the podium is something we prayed about, said an elated Rollins during an interview with the incomparable veteran announcer Al Michaels. I knew that we all had the potential to do it. We just let God guide us through every round.. and we were able to come out here and do the best that we could. Im glad we were able to accomplish those things.
Nia Ali took the silver with a time of 12.59. Michaels asked Ali, who took a year off to have a son in May of 2015, if Tokyo 2020 is in her future.
I just like to take it a step at a time, Ali said. Who knows what the next year may bring, I didnt even foresee this coming…so I dont know what the future holds in terms of Tokyo, but its definitely a possibility.
(Photo Credit: nbcphiladelphia.com)
With about 25 meters to go, Castlin was almost in last place, but she put her Usain Bolt jets on and captured the bronze by a hair with a time of 12.61.
I guess I hit a mushroom like in Mario Kart," Castin said of her late burst. "I normally have these kinds of instances in my races so I was happy I was able to hit that surge and complete the sweep.