For a while it looked as if Gonzaga was going to win the first NCAA Basketball title in the schools first NCAA Finals appearance.
Gonzaga led by one, 62-61 with 2:20 left and true to their tournament form, UNC hit the Zags with a 9-2 run that catapulted them to to a 71-65 win in the 2017 NCAA Mens Division I championship game on Monday night in Phoenix.
With 1 minute to go, it was a one point game for the title. The NCAA couldn't of scripted a better finish than the one offered in Phoenix. North Carolina hit a driving power layup to take a 68-65 lead with 21.9 seconds left in the game.
Then, a blocked Gonzaga shot attempt resulted in a dunk for Justin Jackson and UNC on the other end to emphatically stamp his second-half revival and snatch victory from the clutches of the Bulldogs. It brought an end to an incredible March Madness ride for the Zags and gave the iconic North Carolina program its sixth national championship.
Gonzaga led 35-32 at halftime as North Carolina picked the wrong night to struggle from the three-point line, shooting 2-of-13 from trey land in the first half, while Gonzaga shot 5 for 9 and outrebounded the athletic Tar Heels 25-23.
Zags coach Mark Few is no stranger to tight games at tournament time. Hes taken Gonzaga to two Elite Eights and seven Sweet Sixteens before falling in his first title shot. Few has been a coach at Gonzaga University since 1989 and took over the program in 1999, slowly building it into a national powerhouse. Now in his 18th season at a school that has gone from tourney Cinderella to dangerous draw to legit contender, Few has only lost 113 out of the 616 times hes led his Zags into battle against Goliath programs with shiny names and celebrity alumni.
This NCAA Tournament has made stars out of unheralded backups and broken players who were anointed king status upon entering the unpredictable March Madness mini-marathon.
Announcers, analysts and social media mouths were raving about UNCs dynamic baller Josh Jackson all week. His arrival on the national championship stage was highly anticipated and Clark Kellogg flat out called him the "best player in the Final Four."
All of the dominant performances hes accumulated in the past meant nothing on Monday night as he missed all six of his first half three-point attempts and struggled along with the rest of his team who shot 31 percent for the half.
However, that shooting ineptitude didn't last long. Everyone in the basketball world knew that Roy Williams would regroup and have his troops ready to improve in the second half and Carolina came out firing on all cylinders, hitting shots and blitzing Gonzaga to take a 40-35 lead with 17:15 still left in the game.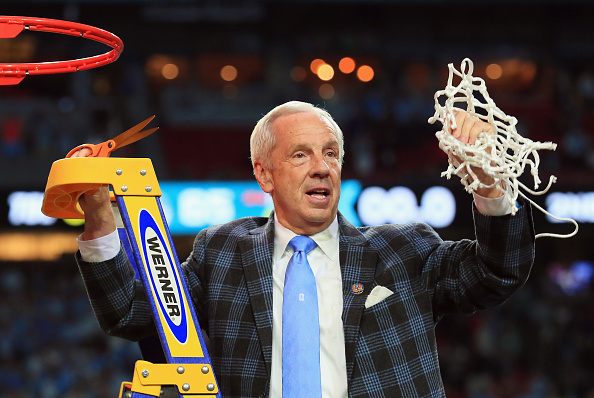 The back and forth slugfest continued and in the end, fans were treated to another instant classic.