First Kevin Durant joined Golden State. Then the rattling of front office cages was LeBron James first power move this season. He saw all of the contenders going out and acquiring new parts to take down the defending champs, and Bron demanded more players and more money being spent. He cried to the press and bitched over social media about how he was undermanned and not equipped to repeat.
So in came Kyle Korver and Deron Williams, but the injury bug kept hitting the Cavs. Fearing more casualties, players started resting and that opened up a can of worms and the hell gates of fan criticism. There are even some players who spoke out against the idea of coaches resting certain players down the stretch of the season.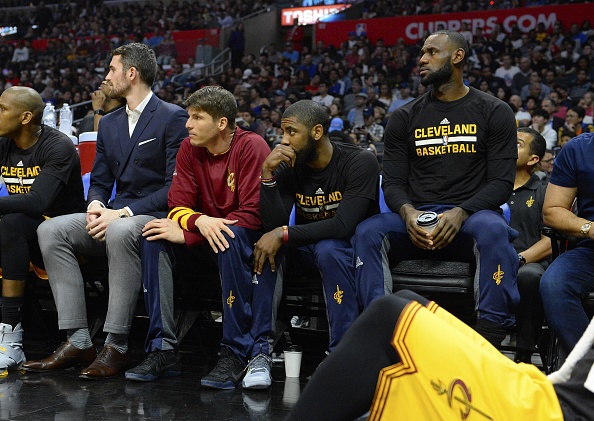 There was a time when I wasn't playing in the NBA and I was trying to get here, so me resting, I feel like is disrespecting the game, NBA guard Patrick Beverley said.
ESPN analyst Jeff Van Gundy said it should be considered a "prosecutable offense." Former NBA player Karl Malone blasted Clevelands Big 3 for not taking part in a game against the LA Clippers. He compared them to the "underpaid service members and police and first responders," who dont get the luxury of resting whenever they want to.
And according to reports, someone from the league called Cavaliers general manager David Griffin to beef about it.
As the Cavs have gone through this sort of media circus and LeBron battled with LaVar Ball and tried to justify another new NBA trend that abuses fan loyalty, the losses came more frequently. The Celtics crept up on the defending champs with a crew of passionate and talented ballers who play every game and don't take nights off. Theres no sense of entitlement in a Brad Stevens or Isaiah Thomas.
The diminutive wonder-guard has had to scrape and scratch his way to becoming the most dominant player under 5-foot-10 in NBA history. Hes the modern day Tiny Archibald with Spud Webb-type height. The last pick of the draft doesn't take days off when he's chasing greatness, chemistry and continuity.
Thats why guys think LeBron is disrespecting the process by justifying sitting three healthy starters in a March game that fans pay good money for. Its obnoxious and kind of egotistical as well to assume that you can afford to rest players and still maintain the same intensity and chemistry, and assume that the squad will just turn it on in the playoffs and breeze to the finals with everyone at 100 percent.
The Celtics executed the classic tortoise and hare scenario and now Boston is primed to snatch the No. 1 seed from Cleveland and home court advantage in the playoffs. It would be one of the biggest heists in recent NBA history. No one ever thought Cleveland would have any real competition in the East, and we definitely didnt believe the Celtics would take the division. It didnt seem likely just a month ago, but Bostons 112-108 win over Miami on Sunday moved them into a first place tie with the Cavs atop the Eastern Conference at 48-26.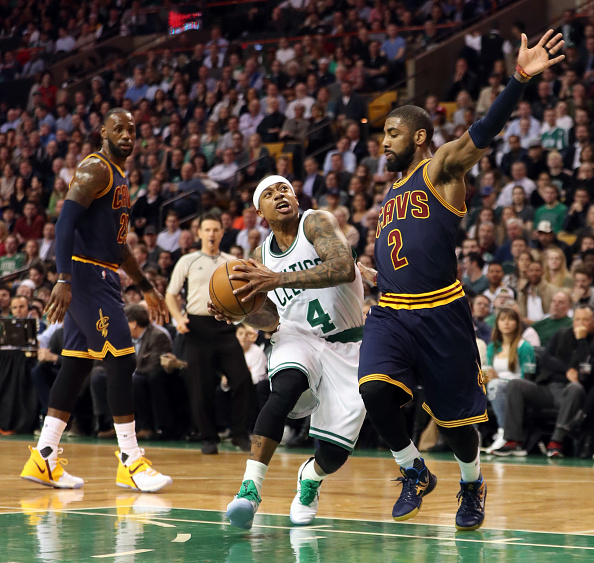 And moving forward, the Celtics have an easier schedule over their last nine games, including six home games where they have won 14 of their last 15. Cleveland has a tough stretch ahead starting tonight with the chip-seeking San Antonio Spurs. Whos to say that Boston wont continue to win and Cleveland wont continue to struggle?
LeBron James has been more vocal and meddlesome than ever this season. I will be interested to see if hes just a full-fledged, control-freak prima donna, or if there is a method to his madness that will lift the city of Cleveland to its second-straight NBA championship.