The rosters for the 2017 Rising Stars Challenge have been announced.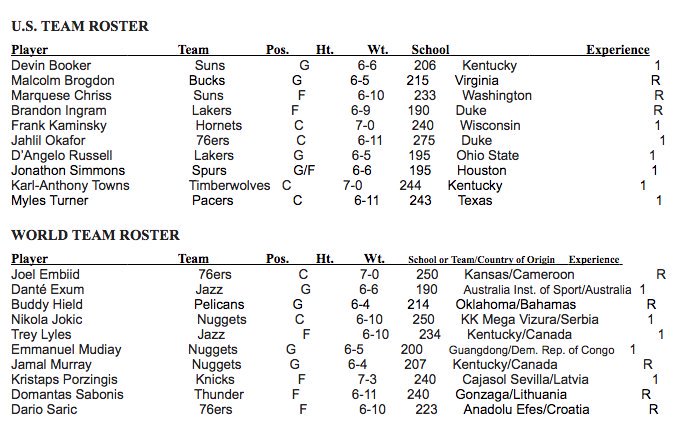 The rosters look evenly matched. D'Angelo Russell, Karl-Anthony Towns, Devin Booker and Myles Turner are the best players on the U.S. Roster. Joel Embiid, Kristaps Porzingis and Nikola Jokic are multi-skilled 7-footers who represent the changing NBA and are featured players on the World Team Roster.
It's always good to get a glimpse into the NBA's future. The Rising Stars Challenge will feature some ballers who are sure to return to All-Star Weekend to play on Sunday one day soon.