On Wednesday it was announced that and legendary songwriter Rod Temperton passed away after a brief struggle with cancer He was 66 years old.
For those who have deemed themselves keepers of the funk, at the very vanguard of what it is to be "black" and "soulful", it is often noted that American cultural tendencies are to usurp and claim things that are unclaimable. But when it comes to an artisan like Rod Temperton, what it means to be funky and soulful was enhanced due to his masterful tinkering.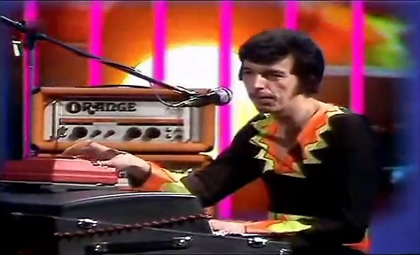 The British-born songwriter and keyboardist was a member of '70s disco-funk hit-making collective Heatwave – responsible for writing such offerings as Boogie Nights, Groove Line and The Star of a Story. It was while he was a member of Heatwave that Temperton came into contact with producer/composer Quincy Jones.
Temperton would go on to write Off the Wall and Rock with You on Michael Jackson's first solo album "Off the Wall." He wrote three songs for Michael on his next set; including The Lady in My Life and the title track Thriller. Temperton also wrote hits for such soul acts as George Benson, Michael McDonald, Kymaxxx, Donna Summer, Chaka Khan and many others.
Below is a very brief list of some of Temperton's greatest compositions.
Thriller, Michael Jackson
Off the Wall, Michael Jackson
Star of the Story, Heatwave
Always and Forever, Heatwave
The Lady in my Life, Michael Jackson
Give Me the Night, George Benson
Baby Come to me, Patti Austin and James Ingram
Stomp, The Brothers Johnson