DeMarcus Cousins is a New Orleans Pelican, which has added some excitement to an otherwise pedestrian NBA season. And since being traded from the Sacramento Kings, the social media world has been buzzing about how much better his presence makes the Anthony Davis-led team.
Last night Cousins made his Pelicans debut and combined with Davis for 56 points, 23 rebounds, and six blocks, but the Pelicans still lost by 30 (129-99) to a lethal Rockets team brimming with chemistry and confidence and continuity.
Different team, same outcome for Cousins who failed to make the playoffs even once during his six plus seaosons in Sacramento.
The Pelicans probably have the best frontcourt in the game on paper, but neither Cousins nor Davis has ever won anything and both are young and basically used to a culture of NBA failure.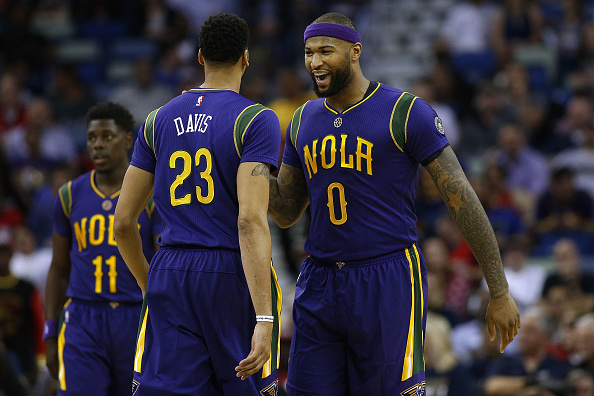 (Photo Credit: Getty Images)
Get excited about the tandem, but be realistic about what they can accomplish this season. An 8th-seed is their best bet and thats no guarantee because the informed basketball mind knows that it takes time for chemistry to develop. This isnt a video game.
So the best thing about Cousins debut was the fact that this trade has been so hyped up for the past couple of days that you were almost forced to give a damn, but if you honestly assess the situation, its really not that big a deal and doesnt change the Pelicans fortunes overnight. The other three starting players scored a total of 15 points in the loss.
Cousins is a talented player, but he's never struck me as much of an impact baller. We will find out over the next few months.