The NFL has Thanksgiving and the NBA usually gets major props for its games and festivities on Christmas Day.
But in any hood or basketball rich community, with 10 games on the schedule (including four national TV games and a Finals rematch to start a TNT doubleheader), Martin Luther King Day is one of the most anticipated days for NBA fans. Its basically another national basketball holiday.
It make sense that the NBA, which has a higher percentage of African-Americans than any other of the major pro sports, would embrace this holiday and attempt to educate its broad and diverse fan base on the history of the league and the accomplishments and struggles of individuals unaffiliated with the sport, which led to the prosperity that these young ballers lavish in now.
In a league that has been accused of promoting brash, cocky and unappreciative African-American millionaires who are largely clueless to their own history and unwilling to make a real impact , seeing these guys acknowledge Dr. Martin Luther King Jr. and celebrating his legacy articulately with knowledge, enthusiasm and humble gratitude is always a good look for the NBA.
At the same time, lets not forget why Dr. Kings birthday is a national holiday. Its certainly not to celebrate 6-foot-10 brothers who can jump through the roof and drain 25-foot jumpers. Dr. Kings dream, and the battles he selflessly fought, were for the betterment of American society and all of the cultures, genders and races it encompassed.
There have been advancements in every aspect of our society from athletics to politics to entertainment to business to education because of the risk black leaders took in order to secure future success.
King fought for women, the sick and the elderly. He fought for immigrants of Asian and Italian descent. He was incarcerated, beaten, ridiculed, challenged and eventually assassinated for fighting for people who were oppressed and unfairly denied a slice of Americas robust apple pie.
Today we will enjoy our NBA games and reap the fruits of Dr. Martin Luther Kings labor. As we take for granted the African-Americans coaching on the sidelines, in the front offices, on the court, in the stands, on the mic and sitting along press row, let's try not to forget the people who helped make it all possible.
Cats like Charley Cooper, the first Negro signed to play in the NBA by the Celtics. Bill Russell, the NBAs all-time winningest player and its first black coach. Women such as Violet Palmer and Dee Kanter, the first females to referee men in any major pro sport.
Lets not forget Becky Hammon, who became the first female assistant coach in NBA history with the Spurs. Or living legend Nancy Lieberman, who not only balled with dudes back in the day and is a basketball icon, but was named the first female head coach of an NBA D-League squad, setting the stage for her eventual ascension to NBA head coach.
The biggest splash of social progression came when the NBA elected D.C. lawyer Michele Roberts as its new executive director, making Roberts the first woman to lead an American union representing male athletes.
The significance of her gender was not lost on the league. Clippers star and NBPA president Chris Paul called the election monumental, adding, Even though she's a female, she's very relatable to a lot of our players.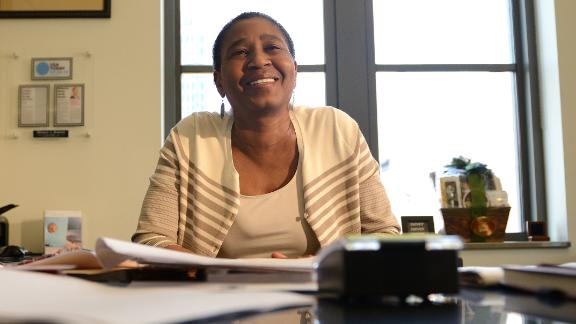 When Michael Jordans dream of majority team ownership was recognized, it was a reflection of MLKs lasting legacy. When Jason Collins became the first NBA player to say, I am gay, and for it be accepted, the unforgettable and unavoidable power of MLKs life was magnified for the world to behold.
Seeing Knicks rookie Kristaps Porzingis come to America and live the dream and watching Harvards Jeremy Lin put NY in his pocket a few seasons back is an example of the metamorphosis and evolution of Kings dream.
Even the white baseball players who dominate the baseball rosters of HBCU's as minority scholarship student-athletes need to be tipping their cap and clicking their cleats one time for the game-changer of game-changers — Dr. Martin Luther King Jr.
Click Here for todays exciting lineup of games.