Last year, I wrote an article called, The Frenzy and Illusion of College Football's National Signing Day.
It focused on how the hype and festive build-up have grown into huge productions. ESPN and other cable outlets present these 17-year-old kids as future superstars and ranking systems make a grip analyzing the potential of these young players.
But in reality, the majority of the new crop of hot prospects on these Top 100 lists wont even become college stars. The NFL is a pipe dream.
College footballs National Signing Day spectacle is here again. Hundreds of high school stars will be getting their big moments in the spotlight. Towns will be renting out halls, people will be having extravagant parties and parades and students will be given an escape from regularly scheduled class time to be packed into the auditorium for live streaming of their schoolmate's five seconds of fame.
College students will skip class to pile into the arena and find out what hot new prospects will be gracing the campus this coming summer.
This year, the announcements will no doubt get even grander in size as mainstream recruiting coverage has developed into a year-round grind. TV networks hype this day like Super Bowl Sunday.
By-the-second social media updates have inspired a new theatrical component to what was once a nice, happy, private family moment in the first step of many for a person so early in life.
Alabama is always in the mix to land a bunch of blue chip recruits and Nick Sabans recruiting success remains unmatched. No team in the country has brought in as many four or five-star recruits and his class has never finished lower than fourth since 2011. In a competitive SEC, over the years players have increasingly brought into the entire dog and pony show to get their proper shines.
Five-star tackle Andre Smith announced his commitment to Alabama in 2006 by donning a houndstooth hat, the trademark of legendary Tide coach Bear Bryant.
Deontay Anderson, the nations No. 2 safety, pledged to Ole Miss after skydiving on camera in 2016
Five-star tailback Isaiah Crowell committed to Georgia with the help of a Bulldog puppy in 2011, complete with its own UGA apparel
It goes on all across the nation now.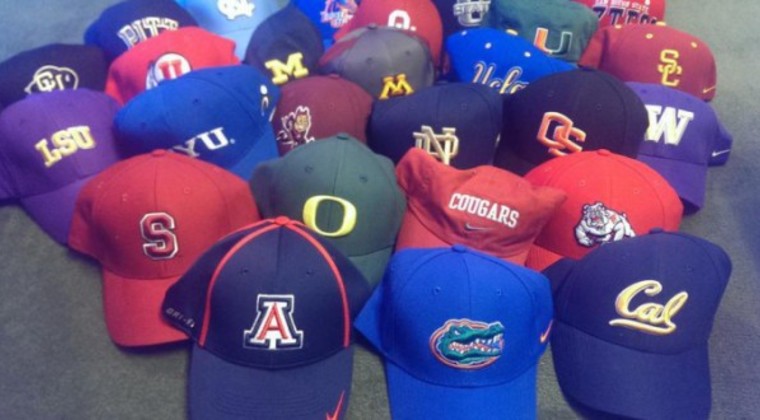 As parents, we want the best for our sons. We want them to grow up to become effective and hard-working, successful citizens. When we see our kids have athletic talent, parents devote time to cultivating that talent because it could lead to unimaginable wealth.
The odds are slim, but enough to change the entire way parents approach sports. Parents want their kids to avoid trouble with the law and dream bigger than they ever could.
Sometimes, in a parents personal struggle to justify their own worthiness, they put all of their energies into making sure that their child succeeds, particularly in the world of youth sports, where victory is some sort of indication of personal value.
Or at least that is the system and precedent that adults have in place for kids. It is the athletic climate, one filled with helicopter parents and disgruntled families and dinner discussions that turn heated as the years pass and the five-year old kid who played ball because it was fun becomes a 17-year-old kid with more pressure to get a scholarship.
The parents parade their kid around like high-priced merchandise in a showroom, and act as if their kid just discovered the cure for cancer or found Jimmy Hoffas body in their backyard or something. Parents push and push and become an unnecessary part of the competition, eventually becoming too big a part of the sad show.
When Giants All-Pro safety Landon Collins, who hails from New Orleans, chose Alabama over his mom's choice of LSU, she was visibly distraught and her demonstrative objections to her son's choice definitely stole some of his happiness in that moment I'm sure.
Lots of these parents need to just chill out. But as their potential gold mine moves up the educational ladder, the possibility of their kid becoming a star or garnering a million dollar contract and becoming the boss of bosses in their hometown becomes more of what they see as a reality.
And thats where the focus from sports as a means of fun and personal enhancement becomes a business and a job. They allow their kids to lose touch with reality and become caught up, a victim of the college machine. It starts to mean more to the parents than the kids.
Thats where the parents drop the ball every time.