With American politics being about divisiveness and the white man's last stand, Hollywood celebrated a story of marginalization and healing as Moonlight, the dramatic coming-of-age tale of a young, black, gay man, won best picture, and Black America celebrated Gary from Chicago.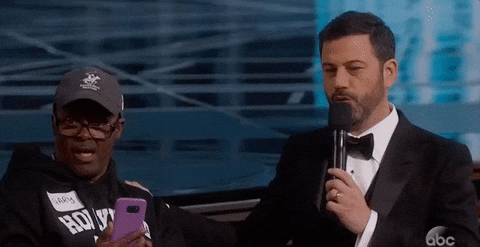 It was an unexpected win in an evening dominated by La La Land, Damien Chazelles fond throwback to the movie musicals of classic Hollywood.
The night's defining moments came from Gary from Chicago, who had Twitter ablaze during his appearance, and when La La Land was erroneously announced as the best picture winner. But the film's winning speeches came to a bizarre halt when it was announced that a mistake had been made and that Moonlight had actually won the top Oscar.
La La Land, which was nominated for 14 Oscars, won the awards for best actress (Emma Stone), cinematography, score, song (City of Stars), and production design. Chazelle became the youngest best director in Oscar history.
Mahershala Ali won best supporting actor for his portrayal of a fatherly drug dealer in Moonlight, and Viola Davis won best supporting actress for her long-suffering wife in Fences.
Each acting category featured diversity and filmmakers of color were present in the best director category as well. Three out of the five nominees in the documentary feature were made by African-Americans, with Ezra Edelman's O.J.: Made in America, winning.
Manchester by the Sea, distributed by, Amazon, became the first streaming video service to make it into the Oscar race.
Ultimately, though, the 89th Academy Awards will be remembered for Moonlight and, of course, Gary from Chicago.