We have to give LeBron James credit for being the anti-Jordan more and more every day. Hes also showing what real power is, how to use it effectively and how it can be used without offending anyone.
While Colin Kaepernick chose to not acknowledge the American flag and in the process lost some of the support for the message that he was valiantly trying to express, LeBron, who supported Hillary Clinton in the presidential election, will not stay at a Donald Trump-branded hotel when the Cleveland Cavaliers play the New York Knicks on Wednesday.
(LeBron James won't stay at Trump SoHo when Cavs meet Knicks on Wednesday)
Like many of the African-American athletes, James has been critical of Donald Trumps actions and see his policies and business history as adverse to minorities.
According to theguardian.com, The Cavaliers had arranged to stay at Trump SoHo which is not owned by the president elect but does have a branding agreement with him before Novembers presidential election.
The Cleveland Plain Dealer reported the Cavaliers general manager, David Griffin, as saying other accommodations are being arranged for players who do not want to stay at the hotel.
Griffin said up to half the team may join James Iman Shumpert, Richard Jefferson and JR Smith have all voiced their disapproval of Trump in the past.
There were also reports last month, says theguardian, that other NBA teams, including the Milwaukee Bucks, Dallas Mavericks and Memphis Grizzlies would not stay at Trump branded hotels.
This is a silent protest that most publications arent reporting on, but since Trumps shocking victory over Clinton, NBA coaches have also spoken out about the presidential election result.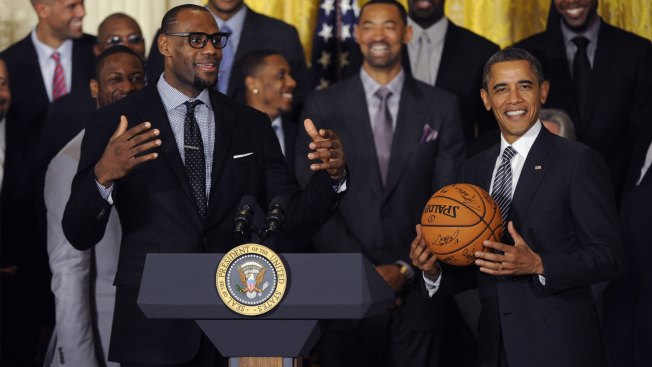 (Photo Credit: nbcbayarea.com)
The Golden State Warriors Steve Kerr said the election result was tough for respect and dignity while the San Antonio Spurs Gregg Popovich said he was sick to my stomach after Trumps victory.
Not because the Republicans won or anything, added Popovich at the time, but the disgusting tenure and tone and all the comments that have been xenophobic, homophobic, racist, misogynistic. I live in that country where half the people ignored all that to elect someone. Thats the scariest part of the whole thing to me.
Its obvious that the NBA and its 70-75 percent African-American population doesnt fall within the legion of Trump supporters and will continue to show their displeasure with the election results for years to come.