Jermaine Dupri once helped craft some of Atlanta's original Hip-Hop Sounds. Now the mogul that put Da Brat, Kriss Kross, Xscape and many others into play in the music industry is the executive producer behind the Lifetime series Rap Game. The rap contest for kids was the brainchild of both Dupri and co-executive producer Queen Latifah.
The third season just ended and the winner is headlining the SoSo Summer Tour, a rap concert designed specifically for young people and teen culture. Winners Miss Mulatto and Mani will headline the event. Deetranada, Supa Peach, Prince of NY, Lil Key, King Roscoe, Nia Kay and others are on the tour. Jermaine Dupri will host and Bow Wow & Da Brat will Co-host.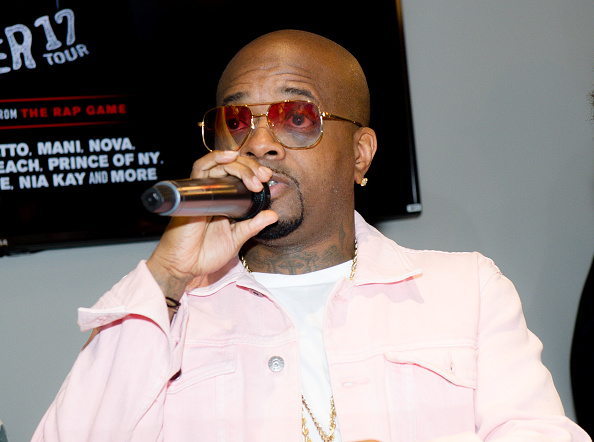 (Photo Credit: Getty Images)
"Kids understand that they got some people paying attention to what they want." said Dupri of the upcoming tour. "People come up to me and say 'I'm paying attention to their reaction on the TV show. I'm paying attention to the TV show with my daughter or with my son, and we're arguing about who we like. But it's the first time we've been sitting at home watching TV together in a long time."
For young people, summer may seem to drag due to lack of activities. Dupri feels the SoSo Summer Tour and the stars of Rap Game may provide some relief for the summertime blues.
"So, it's like a family show. So, I'm like 'Why not give them that same experience in the streets because kids don't have that? In the summertime, kids are the ones who get forgotten about."
"They don't have nothing to do. Adults have all sorts of things going on. They may have parties and stuff for these cities, but if you're a kid you can't participate in that stuff. So, give these kids something they can participate in."
"The season three cast was incredible. In everything that you do you gotta have its waves, it's ups and downs. As much as people complain about Tally, her character and the things that started happening in her life on the show, they became things that people talked about. You had a young boy who people didn't think could be a contender, you could see his wheels starting to turn, but people didn't think he could do it because you had these other two people that people looked at as the ones anyway. And they were going back and forth at one another. And then you have Flau'jae being Camouflage daughter, she brought an audience with her. She brought people who know her and know her father. The cast was a well-picked cast and they brought a lot of weight with them from each side."
The SoSo Summer Tour kicks of June 7. Check local venues for times and dates.