Its MLB Hot Stove season, so its also time for the annual Yoenis Cespedes free agent sweepstakes. When you talk about enigmas, Cespedes fits the bill. Hes a great talent who has starred on some major stages, inspired teams to playoff success and has hit in the middle of the lineup for big market squads that have passionate fan bases and almost rabid media following.
He is also injury and mood swing prone, a bit of a prima donna and hes known to chill out during certain games in the season. In other words, some feel the effort isnt always there.
But the results always are, so his career has been littered with big paydays, short stays and critical whispers among the loud praises.
Cespedes split the 2015 season between the Tigers and the Mets. Once the Tigers fell out of the race, on August 1 The Groovin Cuban put on the interlocking blue and orange NY Mets cap and invigorated a lineup with no killer hitter to spark fear in the face of opposing pitchers. With Cespedes bombing and leading, the Mets made it to their first World Series since 1986.
The perfect magic of Cespedes arrival forced the team to abandon the slick-hitting Daniel Murphy and put their limited splurge funds into retaining Cespedes and everything that comes with him.
The 2016 season started off a bit rough for Cespedes, despite the teams ultimate playoff success and his first 30-plus homer season with the Mets. The relationship between Cespedes and management seemed to be a bit rocky. He played in just 132 games.
The media didnt roast him, but you could tell that they were just itching to call him out on his "ways." Hard to do that when a cat is delivering. So you just make sure he opts out and becomes a free agent, thus becoming someone elses blessing and curse. The Mets claim to be pursuing him, but I don't think he will be back.
With a supreme slugger and two-time All-Star Weekend Home Run Derby champ like Yoenis available, all of the major market players looking to acquire a heavy-hitting outfielder will be throwing money at him.
Each season, Cespedes seems to find himself in this position.
On Tuesday, there was a report that the Yankees had interest and reached out, which would make sense. His asking price is expected to be over $100 million. He opted out of the final two years and $47.5 million remaining on his Mets contract after the World Series.
With slugger Mark Teixeira retiring, the power-strapped Yankees would be the perfect destination.
"I don't know if 'reached out' would be accurate," Cashman said at the General Managers Meetings at the Omni Resort & Spa. "I think I passed (one of Cespedes' agents at Roc Nation) I don't even know if there's a hallway out here. I've run into most of the agents walking to and from the hotel lobby. So I run into them, we have a brief chat and we exchange information and who to send the medical key codes on. Cespedes is one of those guys."
One reporter asked Cashman how interested he is in the 31-year-old, who hit 31 homers with 86 RBI and a .280 batting average for the Mets last season.There are sure to be other suitors willing to break the bank.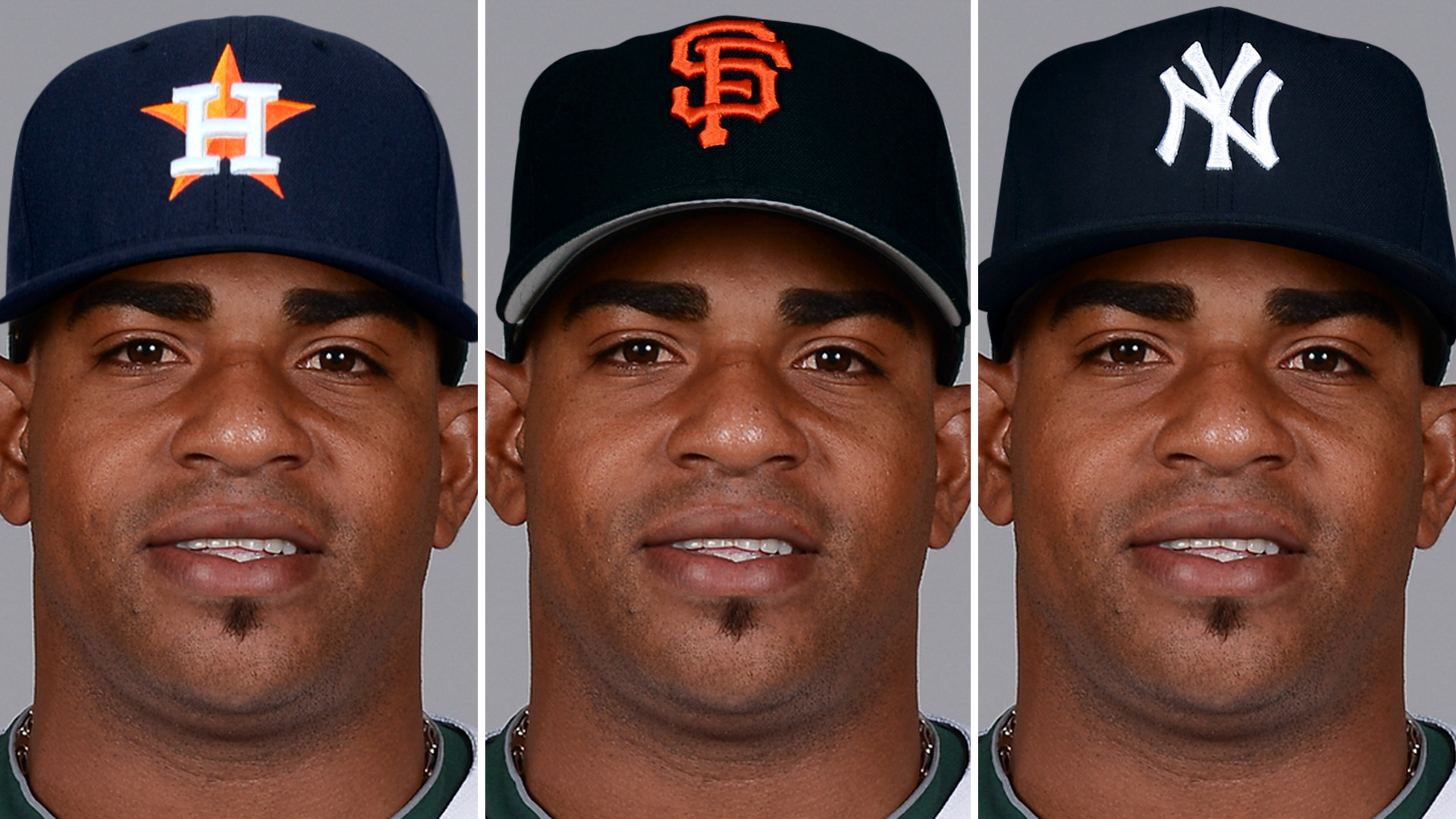 "I'm certainly just collecting information right now," Cashman said. "He's a nice bat in anybody's lineup. Obviously a very impactful defender and a tremendous bat…"
Cespedes, AKA La Potencia, will be joining his fifth team in six seasons next year. Hes garnered a reputation as somewhat of a hired gun who will outstay his welcome eventually. He produced in Oakland. He produced in Boston. He produced in Detroit and he rose the Mets out of the ashes and back into prime time October swinging.
His impact is evident.
Hes a perfect character for the NY big stage and he already did the training wheels thing with the Mets. Why not hop on that Yankees Harley, loosen up that corporate culture and pump some life into a lifeless club and clubhouse?
With this season's departures, the rise of young talent and the eminent trade of catcher Brian McCann, signing Cespedes is a no-brainer. Keep him in New York. That's where he shines the most.