We told you years ago that when it came to NFL coaching security, Marvin Lewis Is Straight-Up Teflon. Hes been the head coach of the Cincinnati Bengals since 2003 and hes experienced a roller coaster of high and low moments during his tenure. Fans and media have consistently asked for his head following down seasons and Lewis has always bounced back with a career-saving performance.
Nothing Lewis does is enough. Making the playoffs six of the last eight seasons and never winning a game isnt enough to those who want to see the Bengals take a Super Bowl. On the flip side, Lewis doesnt lose enough for a faithful Bengals front office to scrap him and start all over.
The guy gets results and he is absolutely adored by players around the league.
Lewis has flexed his ability to save a franchise as he did during a rough stretch for Cincinnati where players were having weekly run-ins with the law, culminating with the death of wide receiver Chris Henry, who fell of the back of a truck during a domestic dispute.
Lewis gutted the rot and helped revamp the franchise with more high-character guys. He established a consistent winning formula, but was often out-coached during crucial playoff games.
Its almost expected that the Bengals will have an early playoff exit, no matter what kind of success they have in the regular season. Its become Marvin Lewis M.O. unfortunately.
After last seasons 6-9-1 campaign, the door might finally be closing on Lewis reign in Cincinnati. Fans, prognosticators, experts and Bengals haters were all calling for Lewis head last season. Thats nothing new either.
Others flat out predicted his demise.
Lewis has once again survived the coaching carousel, but he will be entering the final year of his Bengals contract without the promise of a new deal. And by all accounts, unless something unforeseen occurs this season, like a Super Bowl victory, Lewis will step down at the end of the year. The Bengals are not planning to offer him an extension of any kind.
"I don't anticipate anything happening," Lewis told ESPN.com.
The last time Lewis neared lame-duck status, the second-longest tenured head coach in the NFL next to Bill Belichick agreed on a one-year extension with owner Mike Brown to avoid a situation where he was coaching to keep his job.
Since 2003, the Bengals have reached the playoffs seven times, including a five-year stretch between 2011 and 2015.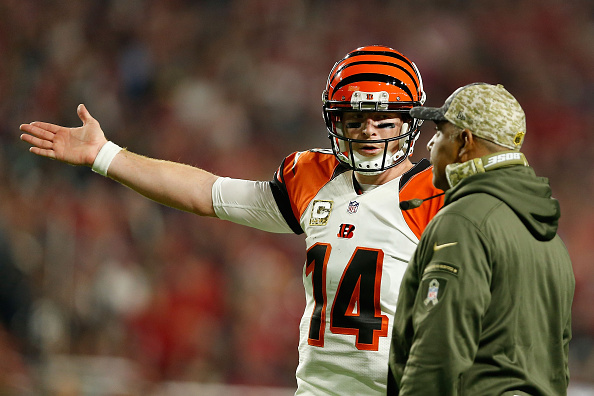 Lewis' saving grace is the same each season.Once the emotions of a playoff loss or season failure dies down and folks remember what the Bengals franchise was like before Lewis came on board, everyone usually agrees that continuity is the best policy.
Theres nothing Lewis lacks as a head coach except a playoff win. And in the NFL, thats a glaring red flag that will eventually wear thin.