Until this week, the NFL remained free of the Favre influence for two years. The St. Louis Rams' reckless attempt to contact Brett Favre is more than just an attempt by the Rams to improve fan attendance or staying competitive in the NFC West. Signing Favre is a mental disease or a disorder that should be recognized. The War on Drugs may be coming to an end (at least in our minds, because, come on), but the battle over debilitating Favre dependency is just beginning.
Even after Favre rejected the Rams, one anonymous NFL executive told USA Today he'd take Favre off the ranch over Kellen Clemens and that he'd, "rather bet on the gamer than the game manager." We followed Jeff Fisher to a Favre's Anonymous meeting to discuss.
Jeff Fisher: Hi everybody, my name is Jeff Fisher. Like the rest of you, I'm a recovering Favre-aholic.
(Group in unison): Hi Jeff!
Fisher: I have a problem. Yesterday, I fell off the wagon and I texted Brett Favre. I understand it was a mistake, but I was desperate. I wasn't thinking about my team, my job, fan base or my family.
FA Counselor: Look at all the other teams in your division. What do you notice? The top two teams are led by young, mobile field generals. The Cardinals are trudging through the muck at the bottom of the NFC West with that retread Pick-Six Palmer. Do you really want to sign the NFL's career interceptions leader on the brink of his 44th birthday? Favre is gateway quarterback. Before you know it, you're on the phone with Tim Tebow, Vince Young or Jamarcus Russell. Look what it did to Coach Mangini's career.
Eric Mangini: Hi everybody! My name is Eric and I've been Favre-free for four years, 256 days.
(More subdued, the group bellows in unison): Hi Eric…
Mangini: Before Rex Ryan, I used to be the New York Jets head coach. Thanks to Favre, I spent the next few years of my career broadcasting. I just don't have the vocal pitch for that line of work. I have a nasally voice.
(Eric's voice trails off as he grips a cigarette between his lips and attempts to light it. His face begins to morph into a frustrated scour as his hands tremble. Brian Schotteheimer snatches the lighter and holds the flame out in front of Mangini)
Afterwards, I'd find myself calling Brad Childress to inquire about any openings on his offensive staff. That was my low-point. I realized that if I couldn't sign Favre, I wanted the team that had Favre to employ me.
Brad can't even get a coordinating job anymore. Favre-addiction doesn't just ruin the lives of his sycophants. There's collateral damage involved. Take Kellen Clemens for example. During my final season as Jets head coach in '08, we benched him for Favre. Then, he called me at 4 am last night after he heard the news about Coach Fisher contacting Favre, distraught about the possibility of holding his clipboard again. That kid's been through some things and he's fought back. He deserves better.
Counselor: Let's not start shaming one another. This isn't a place of judgment. Coach Fisher's not at fault. This is a disease. His relapse is symptomatic of a team that's done a poor job of evaluating talent down the depth chart.
St. Louis Rams GM, Les Snead: Heyyy! We have $12.6 million invested in Bradford off a bloated rookie contract that I inherited. I thought we weren't here to pass blame?
Fisher: I'd also like to apologize to my sponsor Brian Schottenheimer. Brian was Favre's offensive coordinator in New York and I went behind his back to contact Brett. I'm sorry Brian. It's just that I've been inundated with phone calls from V.Y. since we lost Sam for the season. Favre seemed like a dependable tonic to lift our offense out of the doldrums. I kept telling myself it was just to cover my bases, but if he'd reciprocated an interest in returning to the NFL, I'd have taken him up on the offer.
Counselor: Resorting to Favre is just your mind settling on a simple solution to a complex problem rooted in deep structural issues. For example, your rushing attack is terrible. Favre is an extension of our dreams. He's the fearless gunslinger who makes hair-trigger decisions without apprehension beforehand or regret afterwards.
His risky nature contradicts the overly cautious attitude that permeates throughout the conservative coaching community. Yet he's successful. That's what makes him so alluring. He makes you all feel alive.
Chip Kelly: I'm new to this group. How do you know Favre?
Counselor: Doggone it, I'm Jerry Glanville, and I've been Favre-free for 21 years. I broke free of his cult of personality and traded him to the Packers waay back in '92. Brett had a drinking problem and I had a Brett problem. We helped each other out, but I feel responsible for you punchbowl turds being here.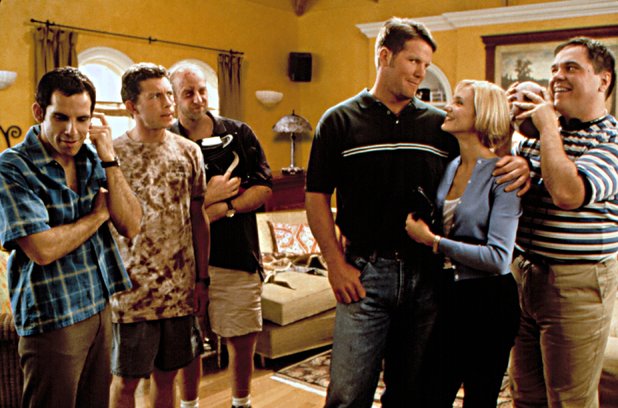 Jeff, I don't blame ya. Jen Sterger's the only one who's never responded to a text from Favre. Did you know, the original screenplay for There's Something About Mary was called There's Something About Favre?
Let me ask you this question though. Do you know which NFL quarterback has the best record since the 2011 season? Alex Smith. He takes care of the football like the Secret Service takes care of the President. That's the type of quarterback you all used to love. We make fun of the Chiefs dink and dunk offense, but check out the results it's yielded. Why would you even want to introduce Bradford to that type of negative influence? I know he's not aggressive enough for ya Jeff, but this was the best season of his career. You guys can make it work without Favre.
Alright, see you all next week. I've got a one-on-one session with John Madden next. He has this idea about making Favre his new broadcast booth partner.