Legendary singer Diana Ross will be featured as the headlining act for the Tom Joyner Foundation Fantastic Voyage cruise presented by Ford. The annual HBCU fundraiser will also feature performances by such acts as Patti LaBelle, Charlie Wilson, New Edition and Jazmine Sullivan. The affair takes place on the Carnival Breeze. The eight-day tour will depart from Miami on April 23, 2016 and will include stops in St. Thomas, St. Maarten and Grand Turks.
The 17th annual event will be hosted by veteran celebrity DJ Tom Joyner. The Tom Joyner Foundation Fantastic Voyage will feature over 60 acts from the entire spectrum of Black musical diaspora. Others slated to appear include Johnny Gill, Angie Stone, Faith Evans, Total, 112, Carl Thomas, The Bar-Kays, Con Funk Shun, Switch, Brick, Steve Arrington, Tony Terry, Glenn Jones, Michael Cooper, Jon B, Case, Christopher Williams, Bone Thugs-n-Harmony, DJ Quick, Rakim, Big Daddy Kane, Rob Base, Black Sheep, Dana Dane, Kwame, DJ Kool, Joeski Love, Positive K, Mr. Cheeks, Whodini, Harold Melvin's Blue Notes, Eddie Holman, Blue Magic featuring Ted Mills and Russell Thomkins Jr.& The New Stylistics.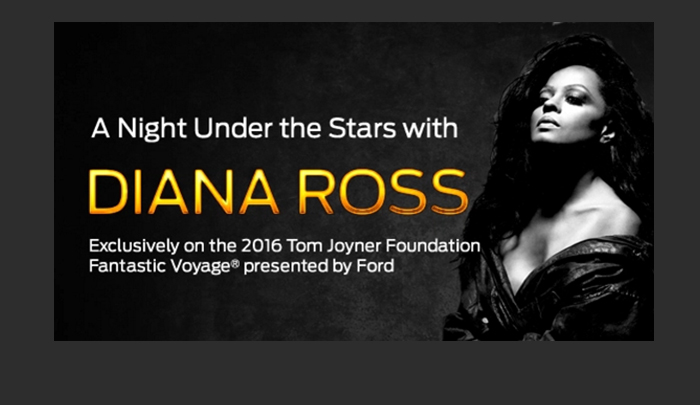 Each year, Ford invests millions of dollars in educational programs that include scholarships, elementary, middle and high school programs, STEM initiatives and other opportunities.
The Tom Joyner Foundation originally started the trip to raise money for HBCUs in 1999 and was the first to ever charter and program an entire ship.
For more information on The Tom Joyner Foundation Fantastic Voyage and a full list of entertainment, visit BlackAmericaWeb.com