MLB may not be flooded with soul brothers, but the league certainly isnt shy about paying young African-American talent.
Hunter Greene is one of the most hyped pro prospects in a while because of his unique two-way abilities and the fact that hes an African-American player rising to the top of a predominantly colorless sport.
Greene was the second overall pick in the 2017 Draft by the Cincinnati Reds, and his baseball talents have sent shockwaves throughout the sport. The Reds are expecting big things from Greene, who can whip it from 60-feet-6 inches and go yard on any pitcher.
The struggling franchise has paid Greene handsomely to say the least, as baseballs future has reached an agreement on a $7.23-million signing bonus on Friday just minutes before the 2 p.m. PDT deadline, according to his father, Russell.
Hes on top of the world, Russell said. We were getting our hair cut 30 minutes to the deadline. The last two or three minutes, he was on the couch.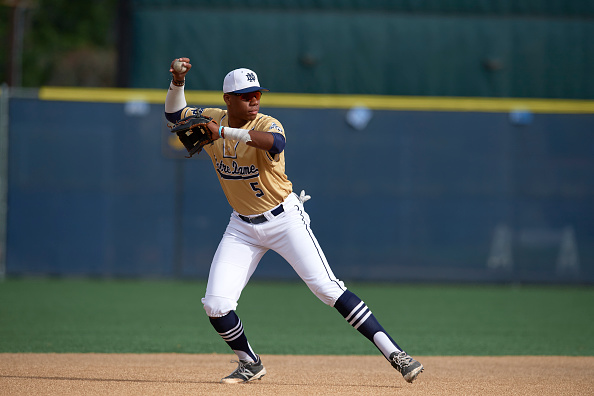 Greene, a pitcher and shortstop from Notre Dame High (Ca.), received the largest amount ever for a high school or college player since the current slot format went into effect in with the 2012 draft. Gerrit Cole received a record $8-million bonus from the Pittsburgh Pirates in 2011 out of UCLA, before MLB started tightening up on exorbitant signing bonuses for top draft picks with no guarantee of ever panning out
With all of the props brothers were getting in this MLB Draft, ironically, the forgotten Black Knight was No.1 pick shortstop Royce Lewis. Lewis was top dawg in the draft, but only in theory. Greene definitely stole the show and had casual baseball fans thinking he went No 1.
In this dawn of the two-way player, Lewis' singular shortstop talents garnered him a lower signing bonus ($6.725million) than Greene and No. 4 pick Brendan McKay, a pitcher-first baseman from Louisville, who signed for $7,007,500 with the Rays.
The Sports Illustrated Cover hype and the intense coverage of Greene has been plenty. And now that he is a rich man, his next goal is to earn all of that cheddar the Reds blessed him with.
Russell Greene said pitching would be his sons first priority with the Reds, but that Hunter would also be given a chance to mash it up a bit. It will be very interesting to see how the Reds manage that, considering Greene is the first of his kind, and the discipline of pitching is as time consuming a profession as there is. How long he'll attempt to play two ways is also a huge question as he embarks on his journey to MLB.
The Reds arent considering Greene a project or a risk. They wouldn't be paying him a record signing bonus if they merely had a hunch about the kid from Sherman Oaks, California. If his pro career somehow falters or if he craves further mind enhancement, in addition to the signing bonus, the Reds agreed to pay for four years of college at UCLA after Greene is done making baseball history.
Everything is lined up for him to attack his dreams without the pressures of finances.
Now he has to live up to the billing, which is always challenging in the unpredictable game of baseball.