Former NBA center Brendan Haywood is one of the new faces to join March Madness' ever-expanding multi-media team and will be serving as a studio analyst in Atlanta through the first weekend. Currently a broadcaster for ESPN, CBS, and NBA TV, I sat down with the seven-footer, who spent 14 years going hard in the NBA paint and chopped it up about all things hoops…and a few other things.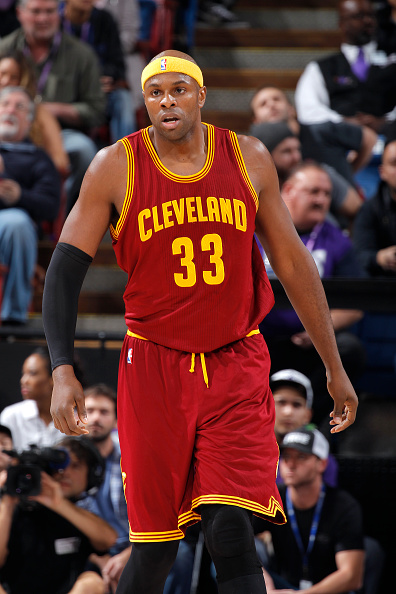 (Photo Credit: Getty images)
The Shadow League: You just retired in 2015. How has the transition from NBA player to TV journalist been?
Brendan Haywood: "Its a smooth transition for me because Ive always been a person that watched basketball in my spare time. I enjoy having basketball arguments with my friends so a lot of times the stuff Im talking about on TV is the same stuff Id be talking about with my friends from the barbershop anyway. I just take those conversations on air."
TSL: What teams captivated you with their style of play this season?
BH: "This year there are a couple of teams that stand out. Of course my alma mater North Carolina. They won the ACC regular season…we know how tough that league is. They have great players. I really like Louisville. I like Pitinos coaching style and that team gets after you defensively and they have a lot of long bodies.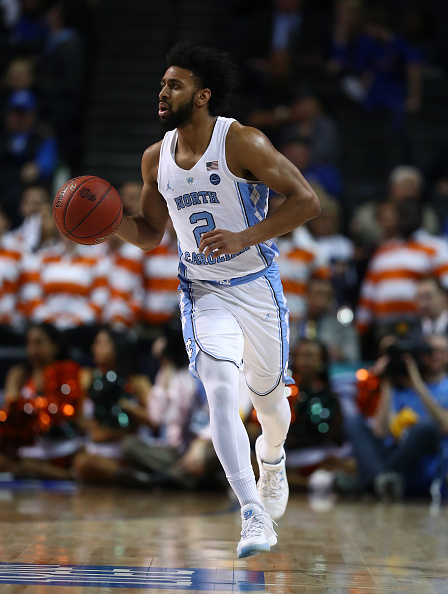 (Photo Credit: Getty Images)
Outside of the ACC, I love UCLA. Lonzo Ball has had one of the biggest impacts on winning that I've seen in quite some time. To look at this UCLA team that didn't make the tournament last year and now to see what hes done for them along with their bigs and guard play… with Coach Alfords son and Hamilton on the wing…is amazing. I really love Kansas. They just find a way to get it done usually. Josh Jackson is a flat out stud and Bill Self is a great coach and they probably have the Player of the Year in Frank Mason III."
TSL: Who are your Top 3 seeds in college basketball right now if you had to make your own field of 68?
BH: Carolina, Villanova and Kansas in no specific order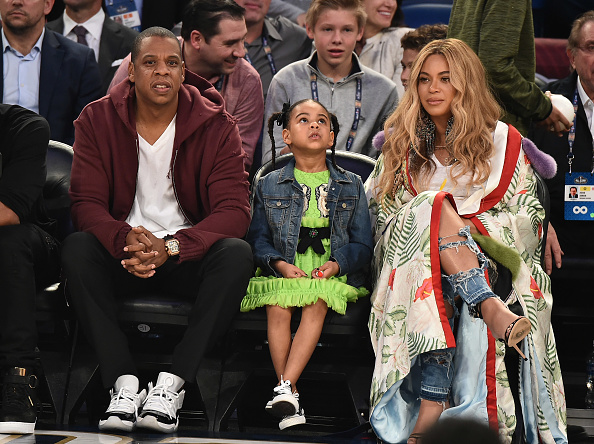 TSL: Name your Top 3 seeds in the Celebrity Women Field of 68
BH: Beyonce. Beyonce and Beyonce !!
TSL: Who are your Top 3 Musical Artists ?
BH: "Im not a millennial, but I aint listening to Earth, Wind and Fire either .
"I love Drakes versatility. Im an R-n-B head too… so Trey Songz …and Chance The Rapper. I like that hes himself. A lot of guys are trying to sell sex, drugs and a lifestyle that they dont really live. Thats why I like Big Sean, they basically say I'm not a thug I didn't grow up selling major weight. I'm not out here talking about big booty this and that…Big Sean does albums about his childhood or growing up certain ways. I like that and respect that."
TSL: Your choice for NBA supremacy in 2017?
BH: "We have three elite teams; the Spurs, Cavs and Warriors. Everybody else is trying to find their way into that mix and conversation. I especially like the Cavs pickup of Deron Williams. I think that solidifies their bench. I like what the Cavs have especially when JR Smith gets healthy and Kevin Love comes back."
Per the CBS Press Release:
All 67 games from the 2017 NCAA Tournament will be televised across four national television networks TBS, CBS, TNT and truTV and via NCAA March Madness Live, beginning Tuesday, March 14, with the NCAA First Four on truTV.
This years NCAA Final Four and National Championship from University of Phoenix Stadium in Glendale, Ariz. will be televised on CBS.