This is part of The Shadow League's Black Music Month In Focus series celebrating the vibrating musical excellence within our wide cultural tapestry.
Mixtape legend and multi-faceted Hip-Hop icon Kid Capri was born in Brooklyn. He lived in Williamsburg Projects and in Farragut Projects and then on Bedford Ave before moving to Manhattan. From thereo, it was onto Kingsbridge in the Bronx where he became a pioneer and the "most reknown DJ in the history of Hip-Hop."
The DJ, TV personality, record executive and career tastemaker began touching the turntables and turning out parties at the tender age of 8. The rest is Hip-Hop history as Capri has been one of the driving forces and most influential components in the promotion and marketing of urban music. Hes one of those rare true-to-lifers who have become legends by representing the spirit of their respective communities, bringing black music to light and blueprinting the "art of the hustle."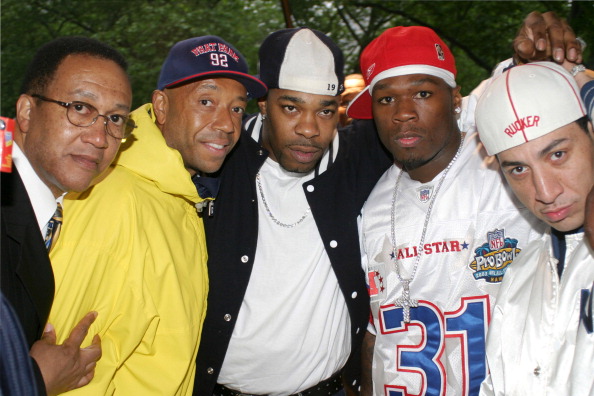 While others have claimed the mixtape crown, there will always be one true King, and thats the innovator himself, Kid Capri. His insight and vision helped sparked a revolution and Way of hustling that helped legitimize Hip-Hop 's intense city sounds, social awareness and street principles as a highly marketable art form.
Capri was recently being interviewed on Sirius XMs Backspin Hip-Hop channel and he took the audience on a trip down memory lane that was as educational and insightful as it was intriguing.
When I came on, my thought process was a little different, Capri told host Mr. Cee. Like with battle rap, whenever I look at something I think how can it be bigger. With the mixtape game I realized how big it was getting and I just enhanced it more to where it reached all over the world.
When Capri started flooding the streets with mixtapes, it was a new phenomenon, so he is a true trendsetter, able to stay on top, even when copycats started to jack his flow.
It's a combination of different things (that separated me from other DJs). It's the music and what I said and how I said it. It's the lifestyle I told you to live. It's the timing. I started selling mixtapes at $20 a pop back in '88-'89… I would sell my tapes anywhere from $20 to $100 dollars. People were buying houses off selling my tapes… I was 23 or 24 years old.
Capri says, the first tapes that produced serious returns and confirmed his revolutionary path, were the cassette tapes Old School Vol. 1, 2 and 3.
The Classic Cuts 52 Beats Tape was one of the biggest ever and The James Brown Tape, Capri said. Guys would ask me why would I buy a Kid Capri mixtape for $20?
They soon found out, as Capris tapes pumped the sounds of the streets. He broke artists and broke ground. He created a culture that he admits got so out of control that he had to leave the game.
I seen it changing," Capri said. "When I saw that people were coming from out of town just to buy the mixtapes and people were getting robbed for the tapes and when I saw in magazines that Kid Capri was making millions of dollars off these mixtapes, then that's when I stopped because that wasnt the truth. People were buying my tapes, copying them and reselling them. I couldn't control that bootleg game so the only way to control it was to stop (making tapes). Fortunately my career continued and went in another direction and I got on the Def Comedy Jam Tour for seven seasons and just blew up crazy."
Long before the age of the internet and the dawn of social media-driven marketing, artists and mixtape DJs functioned in similar ways, as their boardrooms were the street corners, house parties and local turn up spots.
"Well, the way I did it was, I used to go to Trader Horn and buy 100 tapes and copy them all night. I used to have six or seven tape decks going at one time., Capri said. "I would sit in front of Rucker Park on 145th street and sell 200 tapes, 100 tapes in an hour. I made $2,000 in an hour.
What I would do with the stores is make a master, then make a copy of my master and give that to the stores to sell or do whatever they would do with it and I made my money that way."
The mixtape DJ would sell his tapes hand-to-hand in various neighborhoods, laced with the new, hot sounds, mixes and anthems coming out and distribute it like a badge of honor. Eventually those tapes found their way around the world.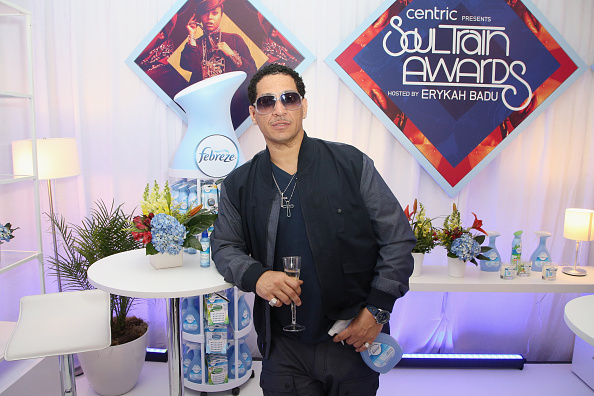 While everybody was selling crack for $20 I was selling tapes for $20. I was getting the same thing they got, my money was just coming in a bit slower. I figured they gonna be dead or locked up and I'm still gonna be rocking. And that's exactly what happened.
I learned from watching the hustlers in Harlem. Whether they were right or wrong. It was just the method of how they did it. That get up and go and wanting to really get it. That's where I got my hustle from seeing everybody in Harlem just moving and doing it. When I found my niche I just did it and it moved a whole culture.
"I really had no competitors at the time," Capri said. "Just The World Famous Brucie Band Star Child, and we were all down together. I got in with Starchild because one night I went to the after hours spot that he was playing in called The S&S Club and a drug dealer bet somebody that I would beat Starchild in a DJ battle. I didn't really come there for that but Star said something crazy on the mic and I went up there and blew the place up. So Starr said, why don't you just get down with me?
(Sidenote: Love bug Starsky was also selling tapes back then and according to a 2006 interview with Brucie B, Grand Master Caz was selling tapes before they were. "There used to be a Jerrys Den (a franchise of popular Barber Shops.) right on Tremont and Arthur Avenue and people used to get all the Cold Crush and Grand Master Flash tapes and other groups," Brucie Bee told thafoundation.com.)
LISTEN TO THE MAN THAT IS THE REASON FOR A LOT OF DJS HAVING JOBS RIGHT NOW.
We start selling these mixtapes. We would make the tape right there and sell them to anybody who wanted the tape right there," said Capri. "People would pay $100, $300, $500 for custom made tapes."
They would?
Yeah(Harlem legend and 80s drug kingpin) Alpo paid $500 for a tape once: Alpo came to my apartment and he'd say I want the tape… and I would tell him I'm not selling it, so he'd offer me $300, then $500… and I was finally like alright Po, Capri laughed. He wanted the tape for himself, so no one else would have it and that's why he paid me so much.
Capri understood value and branding at a very young age. While short-sighted folks were trying to play him for his unfamiliar grind, Capri was counting stacks and forging a unique and profitable path in Hip-Hop.
I was sitting on the street corner selling my tapes and girls would drive by and laugh at me like I was doing bad because I was selling something on the street. I used to sit there with 14 gold chains on my neck, just to let them know that I'm doing good.
Capri says that the key to his longevity has been his appreciation of his fans, audience and customers.
Somebody hit me on Twitter the other day and said, 'you're not give a fuck attitude about everything took you to stardom.' And that's the truth. I never gave a fuck about sitting there and selling my tapes. My ego was always in check. I was always humble. And that's the key to success. Knowing that it's not always about you. There's so much more out there that people can pay attention too. they don't have to care about you.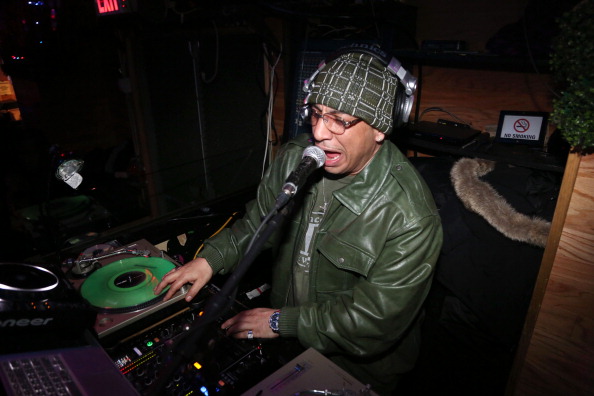 They don't have to listen to you, but when they do, How can you abuse that? How can you not give them the best that you can give them. Every time somebody paid for a ticket to come to one of my shows they aren't just paying for a ticket. They have to buy something to wear and pay to get there, they have to buy a drink. If you have somebody with you you might have to buy them a drink. And they do that because I'm there. So how do I abuse that or not give them the best you can?