Im sad.
Things have been trending in this direction for a number of years now, but it seems like, during these NBA Finals, the myth of a collective, societal basketball intelligence has officially been debunked. Im not certain as to the exact moment where things turned this unfortunate corner.
Maybe it was when Marv Alberts penchant for lascivious gnawing went public. Maybe it was when Latrell Sprewell turned down a generous contract offer when he was clearly on the downside of his career, exclaiming, Ive got a family to feed!
Maybe it was when Kwame Brown and Eddie Curry were drafted with the first and fourth picks in 2001 NBA Draft (please pause right here for a reflective moment of silence), or when Luke Jackson went tenth and Robert Swift went twelfth in 2004, or when the Knicks picked Frederic Weiss ahead of Manu Ginobili and the artist formerly known as Ron Artest in 1999.
Perhaps it was Adam Morrison being picked third in 2006, ahead of Rajon Rondo and Rudy Gay.
This might explain it, considering the man who is felt by some to be the best player ever, Michael Jordan, was responsible for drafting both Kwame Brown and Adam Morrison, and that somehow threw the universes hoops astuteness out of wack, making it vanish like those unexplainable disappearances in the waters of the Bermuda Triangle.
If that wasnt it, it had to be Darko Milicic being selected with the second overall pick in the 2003 NBA Draft, ahead of future Hall-of-Famers Carmelo Anthony, Chris Bosh and Dwyane Wade.
Or perhaps, just maybe, there were a lot more idiotic basketball fans in the world way prior to the aforementioned natural disasters, but the proliferation of technology, online sports outlets and social media has allowed these fools, who are ever more vigilant and visible in their dreams of becoming ESPNs next featured Talking Head, to destroy the art of the knowledgeable, dexterous basketball discussion with this recent tsunami of brainless, dense proclamations.
Folks, if you love Michael Jordan, that doesnt mean you have to hate LeBron. If you love Kobe, that doesnt mean that you have to hate LeBron. I loved the Knicks Bernard King, the Lakers Magic Johnson, the Spurs George Gervin and Phillys Dr. J as a kid, but the hoops philosophers who schooled me in the parks, on the street corners and in the barber shops edified me to the fact that my allegiances were no excuse to disparage the wondrous skills of cats like Buck Williams, Mark Aguirre, Sidney Moncrief, Dennis Johnson, Alex English, Kevin McHale and Larry Bird.
If men and women were as passionate and rigid about their love for their significant others in the face of temptation, in the same way that they are about MJ and Kobe, Maury would never have to administer another paternity test!
It wasnt that long ago when you didn't have to be a fan of Michael Jordan to admit that he was incredible. You didn't have to be a fan of Larry Bird to admit that he was incredible. You didn't have to be a fan of Magic Johnson to admit that he was incredible. You didn't have to be a fan of Kobe Bryant, Tim Duncan and Allen Iverson to admit that they were incredible.
All you had to do was love, understand and appreciate this beautiful game of basketball. If you knew and truly appreciated ball, you knew that you were seeing greatness whenever they took the court.
I'm seriously perplexed by the idiocy of people calling LeBron "LeBum" at this stage of his career, and not being able to admit that he's remarkable, the greatest player of this modern generation and the one man who has a chance, HAS A CHANCE, to surpass Mike.
It's like hating on Barack Obama simply because you liked Reagan, Bush and the vacuous younger Bush. It's an incredible character flaw that stretches beyond dumb. If you can't admit, after this remarkable Finals performance, winning two games thus far against a great Golden State crew, with a team that couldn't keep next at the Sheboygan YMCA without him, where, if the Cavs lose, he will still be named the MVP of the 2015 Finals, where he's taking Magic's remarkable game 6 performance in 1980 and doing it for an ENTIRE SERIES, if you can't admit it now, you should never attempt to debate basketball again.
Because you're officially a B.M.
No, not a bowel movement (although in a few cases this might be accurate), but simply a Basketball Moron.
Ive developed a test that will tell you unequivocally if you are truly a Basketball Moron. Please take it, the questions follow below.
Have you ever referred to LeBron James as LeBum?
Did you ever burn LeBrons jersey when he took his talents to South Beach?
Do you still reference The Decision when you talk about why you dont like LeBron?
Have you ever said that LeBron is overrated?
Have you ever referred to LeBron as a Punk Ass B—-!"?
Have you said or thought, LeBron is merely a great athlete who is bigger and stronger than everybody else, Stephen Curry is better than him,?
Did you chuckle when Steve Kerr admitted lying to the media about his Game 4 starting lineup, but felt yourself gnashing your teeth, getting emotional, taking umbrage and wanting to rebuke LeBron for saying, Im the best basketball player in the world?
Before this series started, did you actually say, I dont know why the media thinks Golden State is so exceptional! All they do is shoot jumpers! I know basketball and the Warriors and Cavaliers are evenly-matched, before disconcertingly citing where J.R. Smith, Iman Shumpert and Tristan Thompson were taken in the 2004 and 2011 NBA Drafts?
Did you say that Steph Currys woeful shooting performance in Game 2 proved that he should not have been the NBA Regular Season MVP?
Did you ever say that Gerald Green was better than James Harden? (I know, its not related to this years Finals, but I heard some meatball say it during the playoffs and the utter inane absurdity of it still tickles me.)
Have you ever said, J.R. Smith is better than Klay Thompson, the Cavs have the advantage in that match-up right there!
Have you said that, The Western Conference being better than the Eastern Conference this year is a total fabrication by the media!
Do you immediately disparage LeBron, get emotional and start comparing him to Kobe and MJ when people discuss his astounding performances in this years NBA Finals?
Will you chortle, rejoice and do the Cabbage Patch like somebody's uncles in the video below if the Cavs lose, and affirm that its further proof that LeBron is garbage and should never be mentioned in the same sentence as MJ and Kobe, despite the fact that he's playing with a team, minus Verajao, Kevin Love and Kyrie Irving, that could quite possibly be the worst Finals supporting cast in NBA history?
Were you that dude that called up the sports talk radio show I was listening to yesterday and said, I must admit that Im just a casual basketball fan. I watched the first two games of the Finals and its further proof why the NBA is un-watchable because the games are fixed and the refs stink!
Did you ever say or think, Cleveland is gonna win this series because LeBron works for Nike and Steph Curry works for Under Armour. Its all about politics, Yo!
Did you ever say or think, The Warriors are gonna win because since the Black Man dominates basketball, The Illuminati is pushing for the light-skinnded brothers to take over! (Dont laugh. This is not funny. I actually heard this. And dude was more serious and sincere than Luca Brasi saying, Don Corleone, I am honored and grateful that you have invited me to your daughter… 's wedding… on the day of your daughter's wedding. And I hope their first child be a masculine child. I pledge my ever-ending loyalty.)
Did you actually say, with a straight face, If Kobe or Mike was on this Cavs team, they woulda swept this overrated Golden State team!
Do you only jump up and down and celebrate during the Finals when the camera focuses on Sonya Curry, Stephs mom?
Have you actually said, Curry has no killer instinct at all! during these Finals?
Are you seriously talking about the Peyton Manning working more under center this year with new head coach Gary Kubiak during the NBA Finals?
Did you actually say, The Cavaliers are actually playing better with Matthew DeVillanova since Kyrie got hurt!
Did you seriously say, Steve Kerr is horrible! Hes been outcoached by David Blatt this entire series!
Did you earnestly say, Steph Curry is garbage, I told yall he was overrated! at any point in this series?
Did you see Baron Davis Jherri Curl and get mad that he stole your style?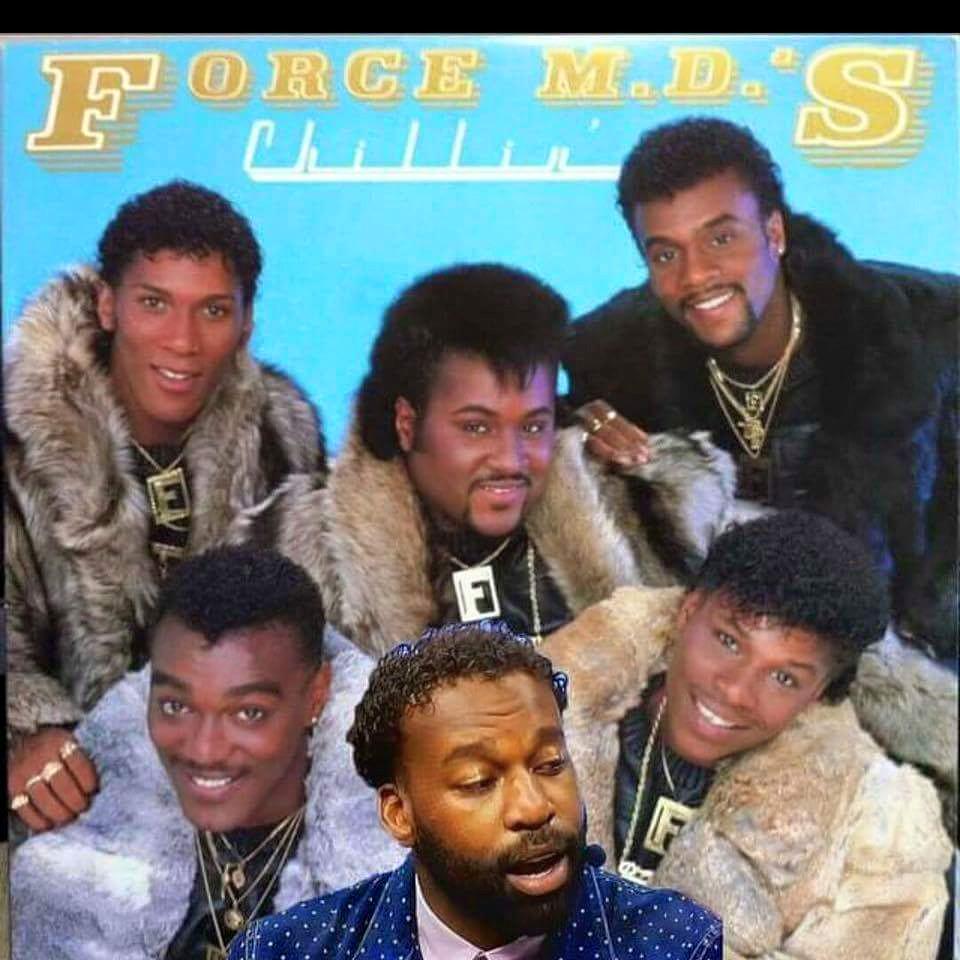 If you answered yes to more than two of the above questions, please see a doctor immediately. You, unfortunately, cannot be cured, but there is a prescription available that will allow you to summarily refrain from watching or commentating on anything basketball related in the future.
But sadly, Big Pharma operates for sinister profits and against the best public interest. They wont release this drug to the general public because, as we all know, the money aint in the cure, its in the medicine.
But at least some of you can confront your illness, if you have the very rare ability for honest self-reflection.
Despite this incredible NBA Finals, and increasingly in the future, well continue to see a growth in this horrible disease.
Im so sad right now.